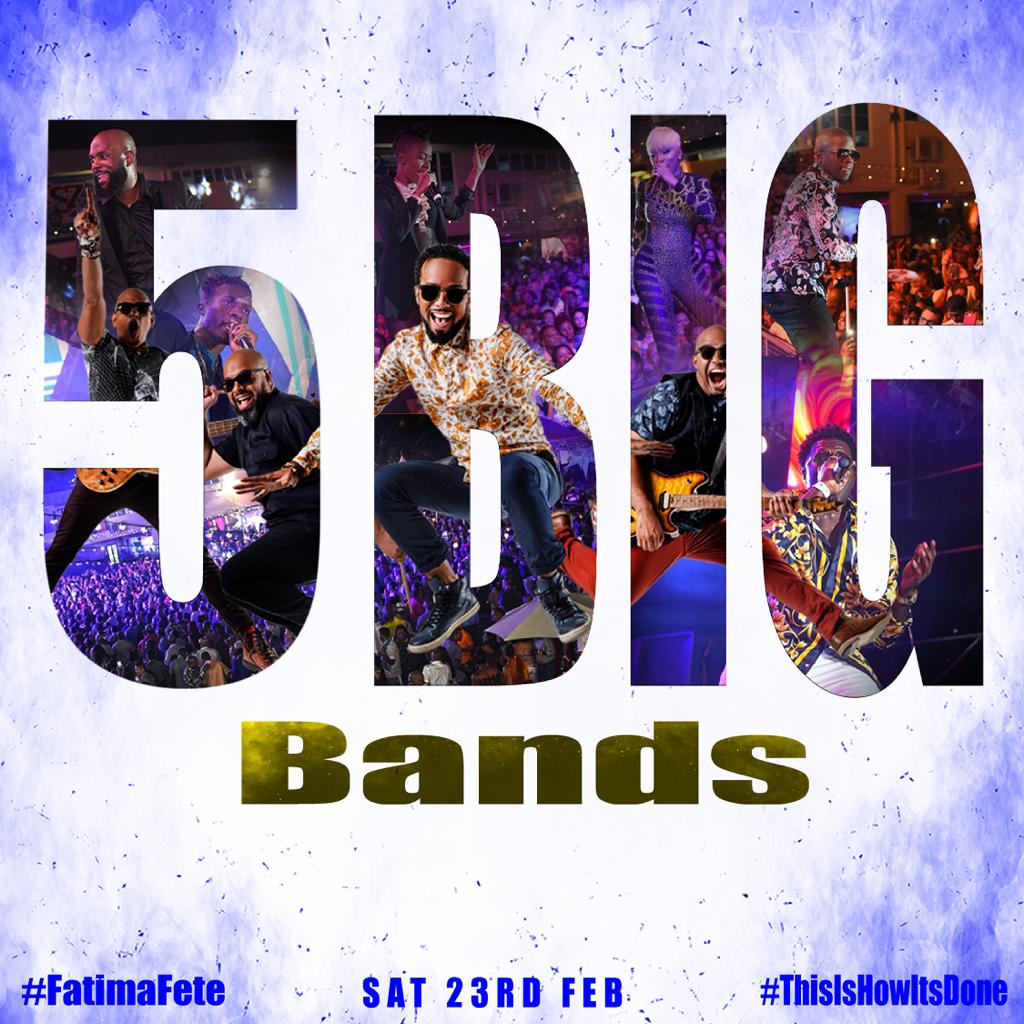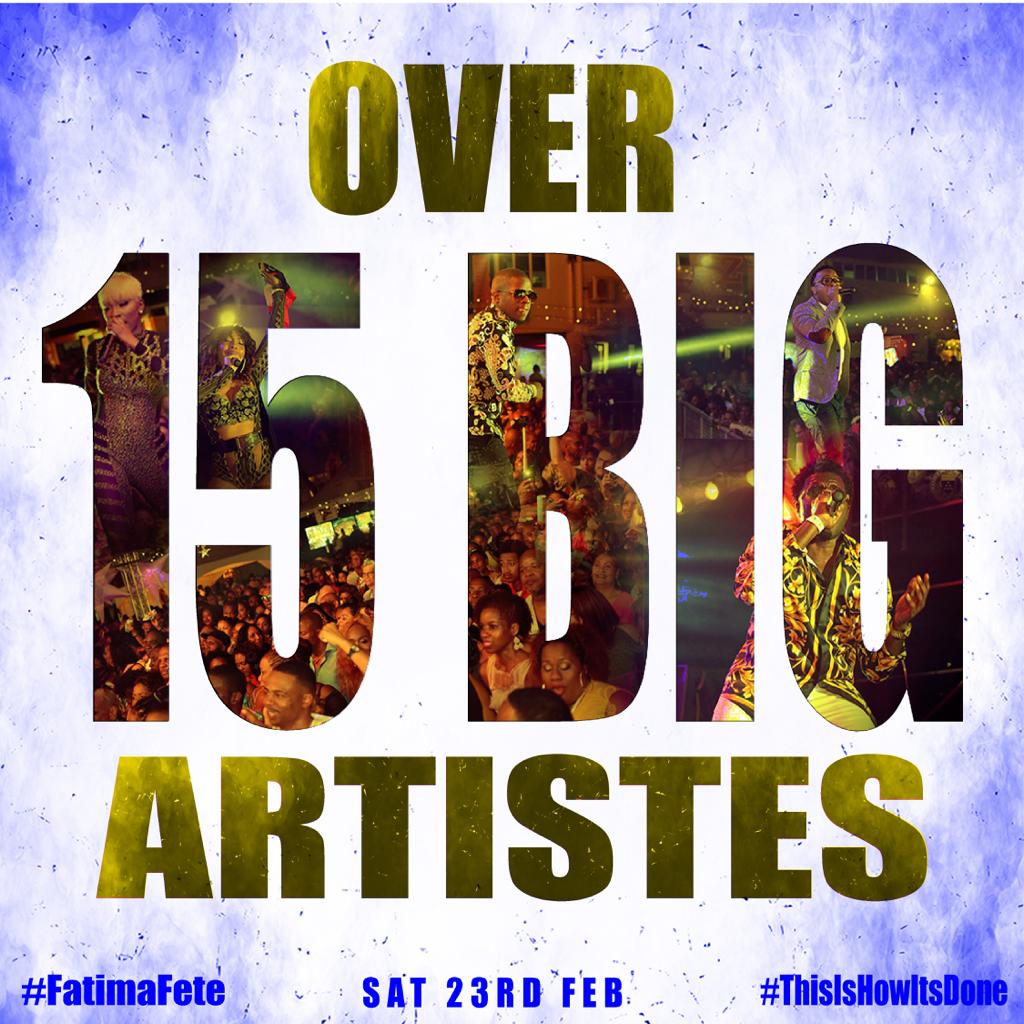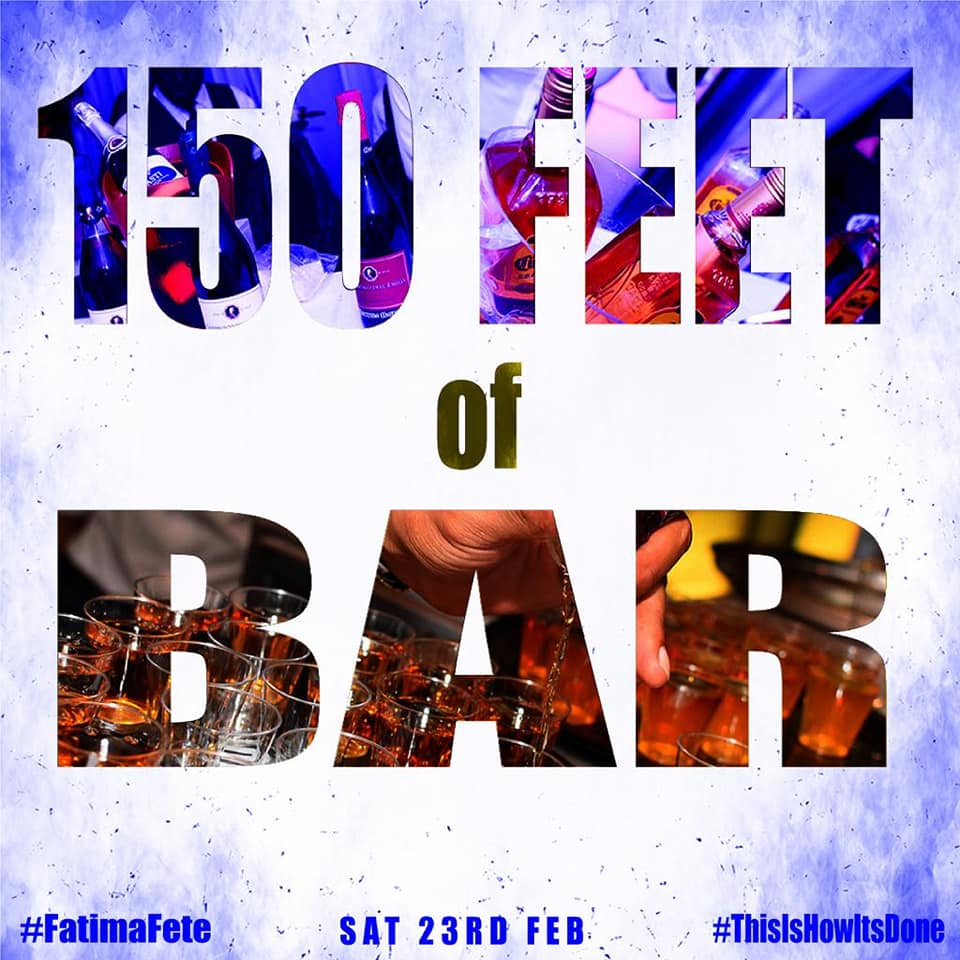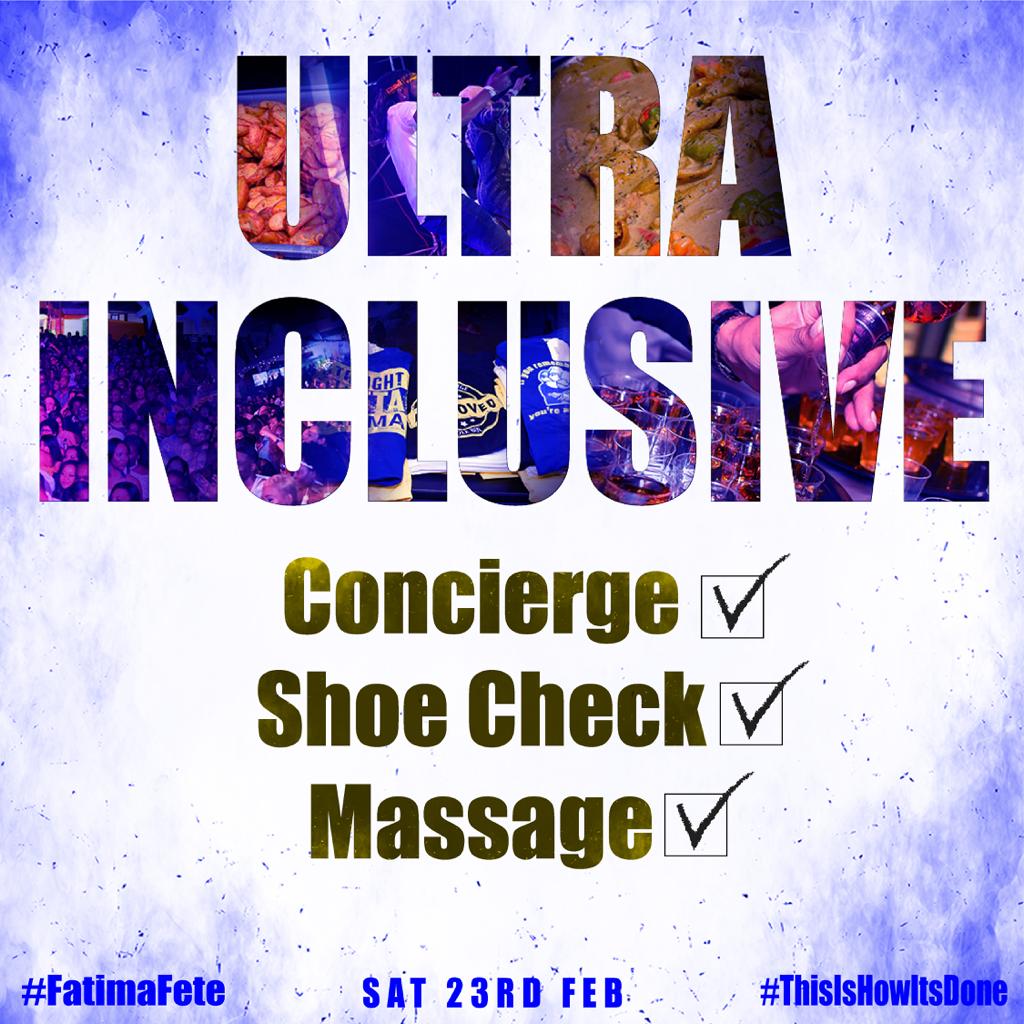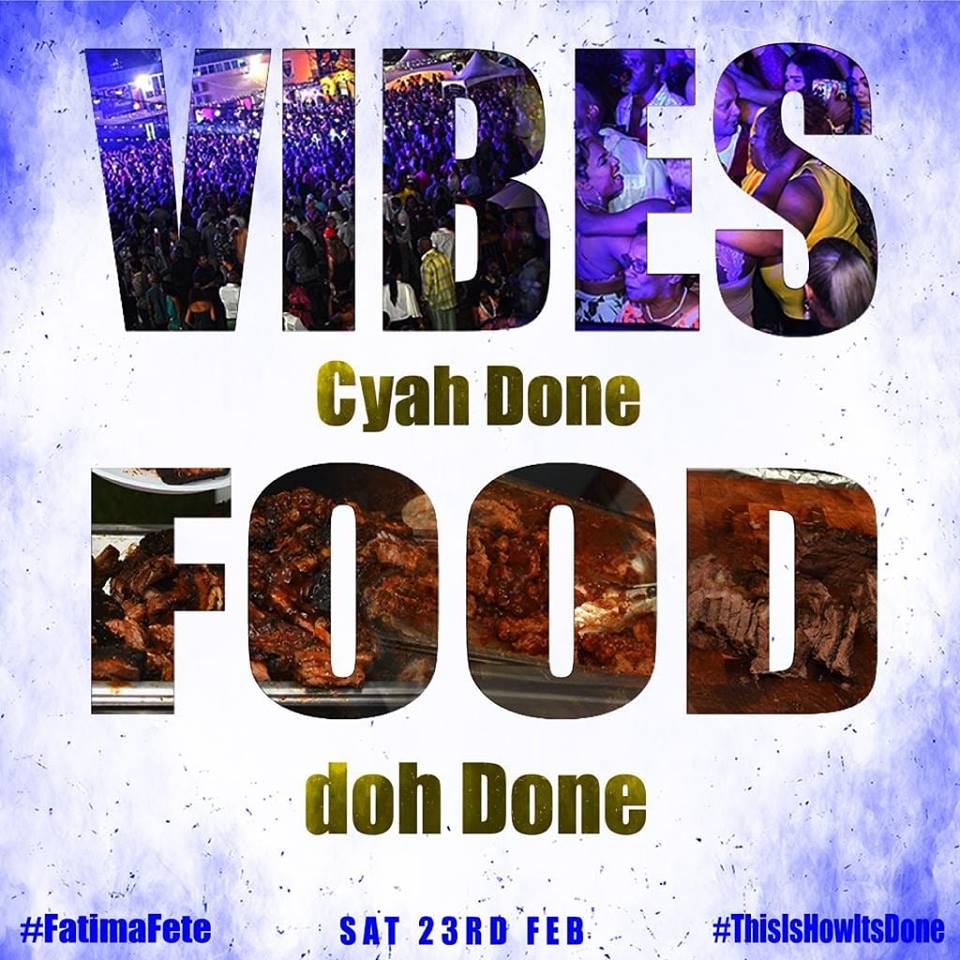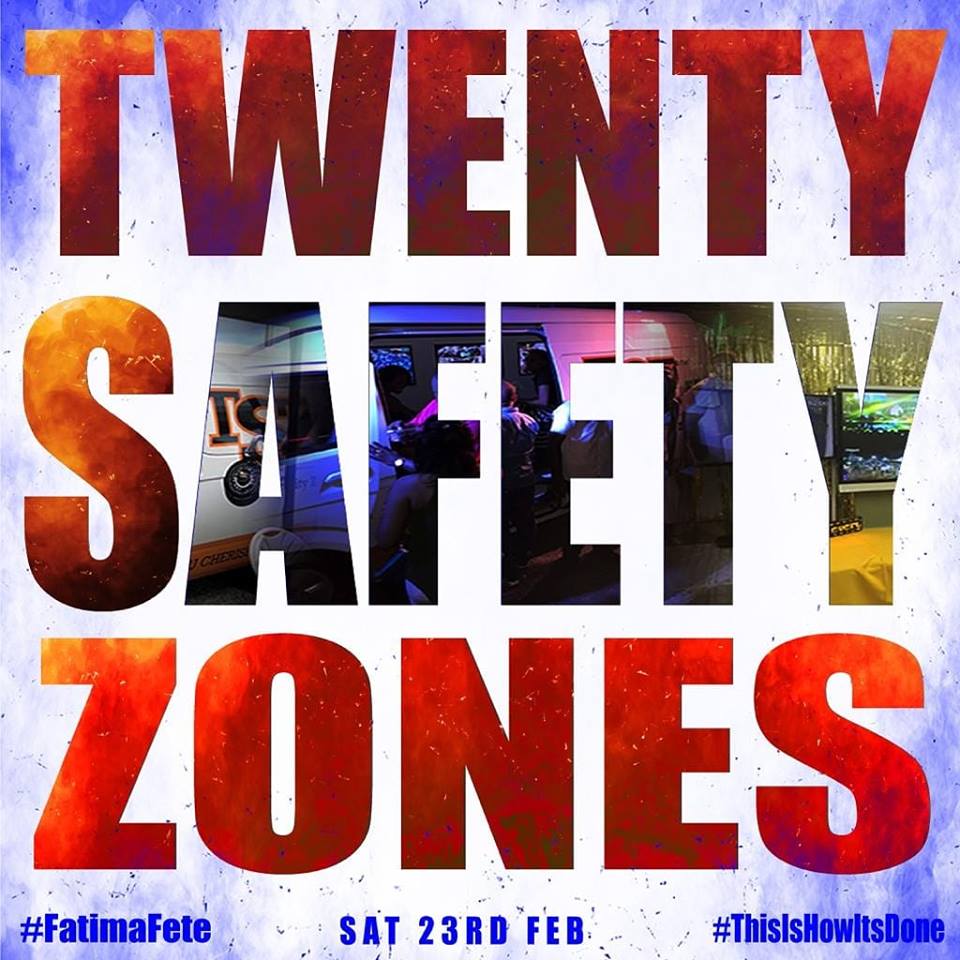 This Is How It's Done'  refers to how Fatima Fête is hosted – with energy and excitement or as we say, "with level vibez!!"
Fatima Fête has pioneered and continues to afford patrons some unique experiences that include:
5 BIG Bands; arguably the most bands of any fête

A HUGE 150 FT Bar; Premium drinks flowin'

Concierge facility✔ 

 Shoe-check system✔

Massage parlour✔ 

Twenty Safety Zones; Uncompromised SAFETY

Ambience like no other; de ting NIIIICE!!!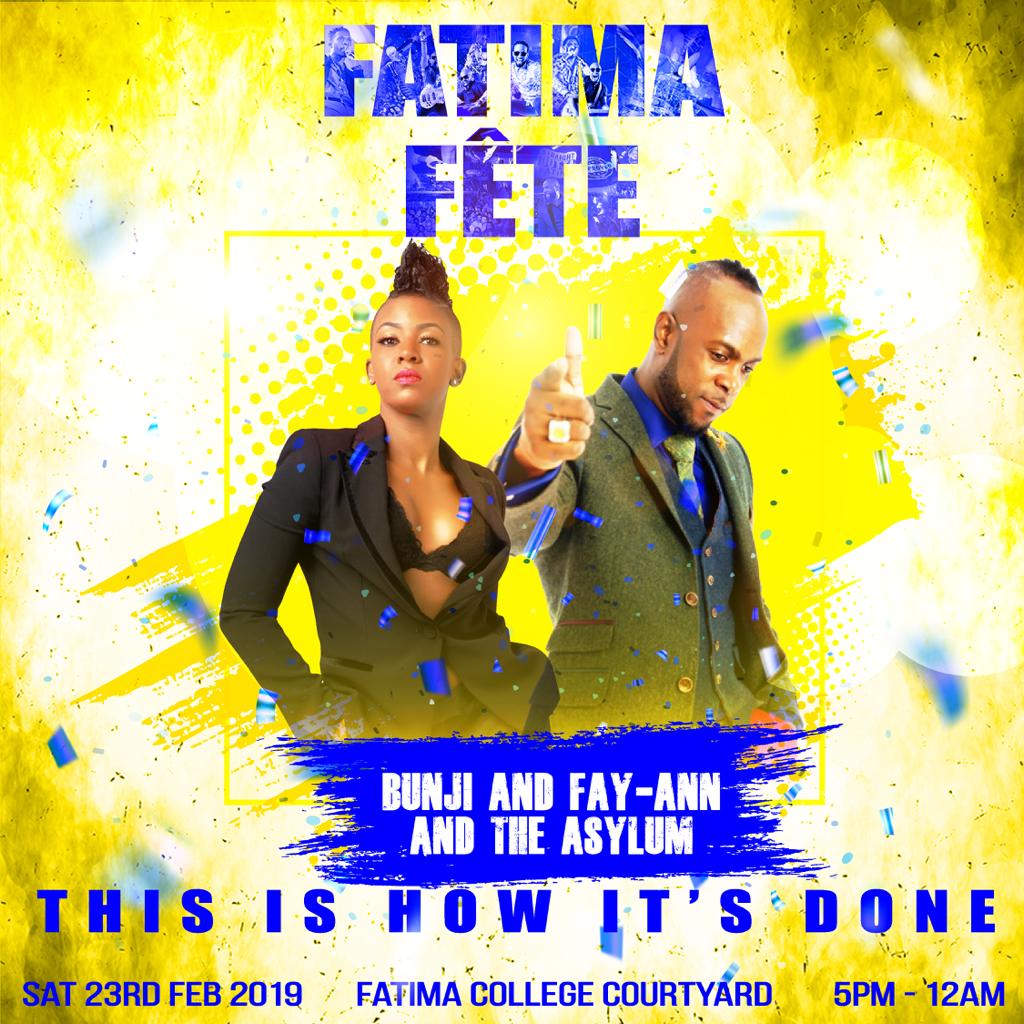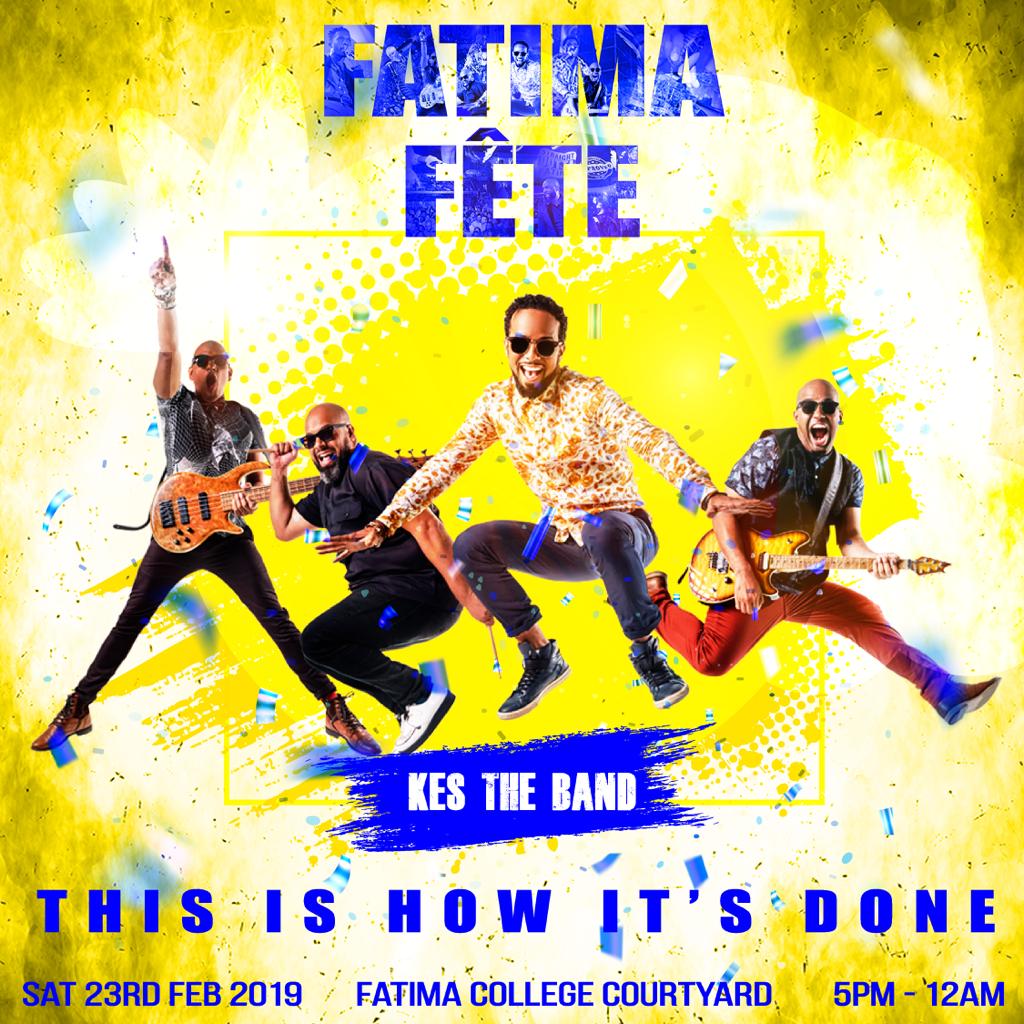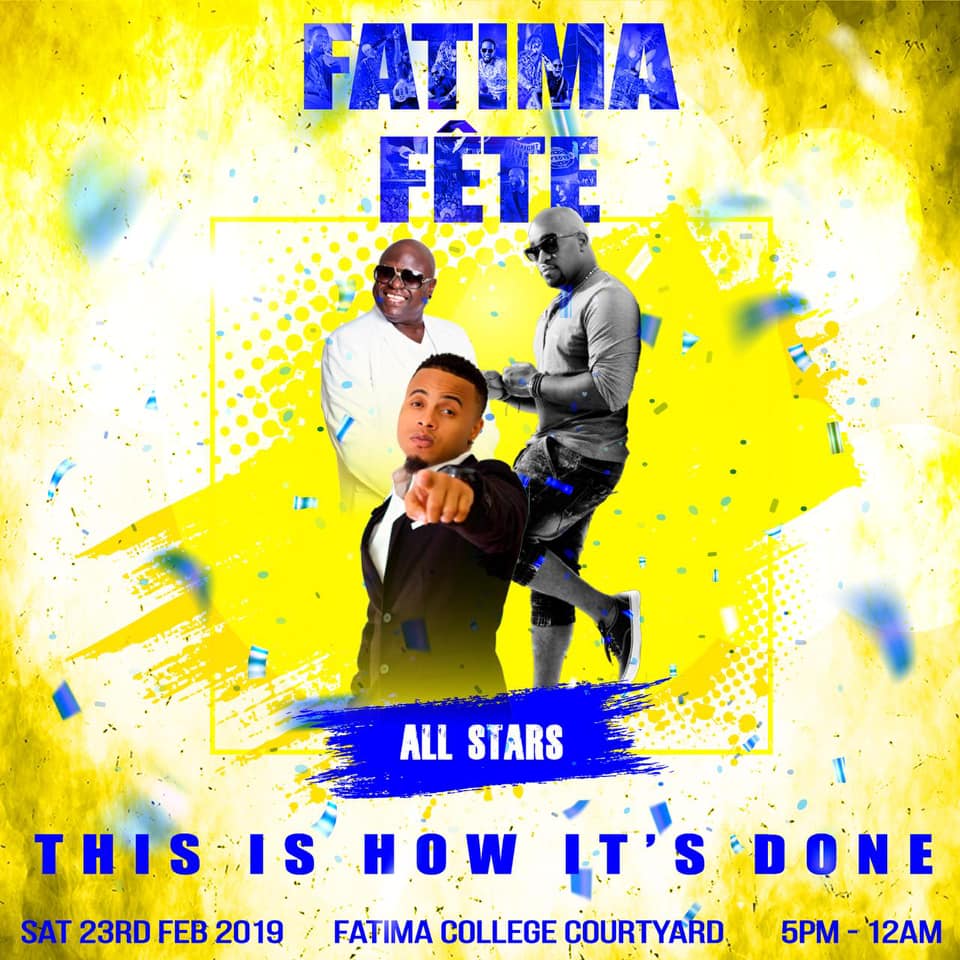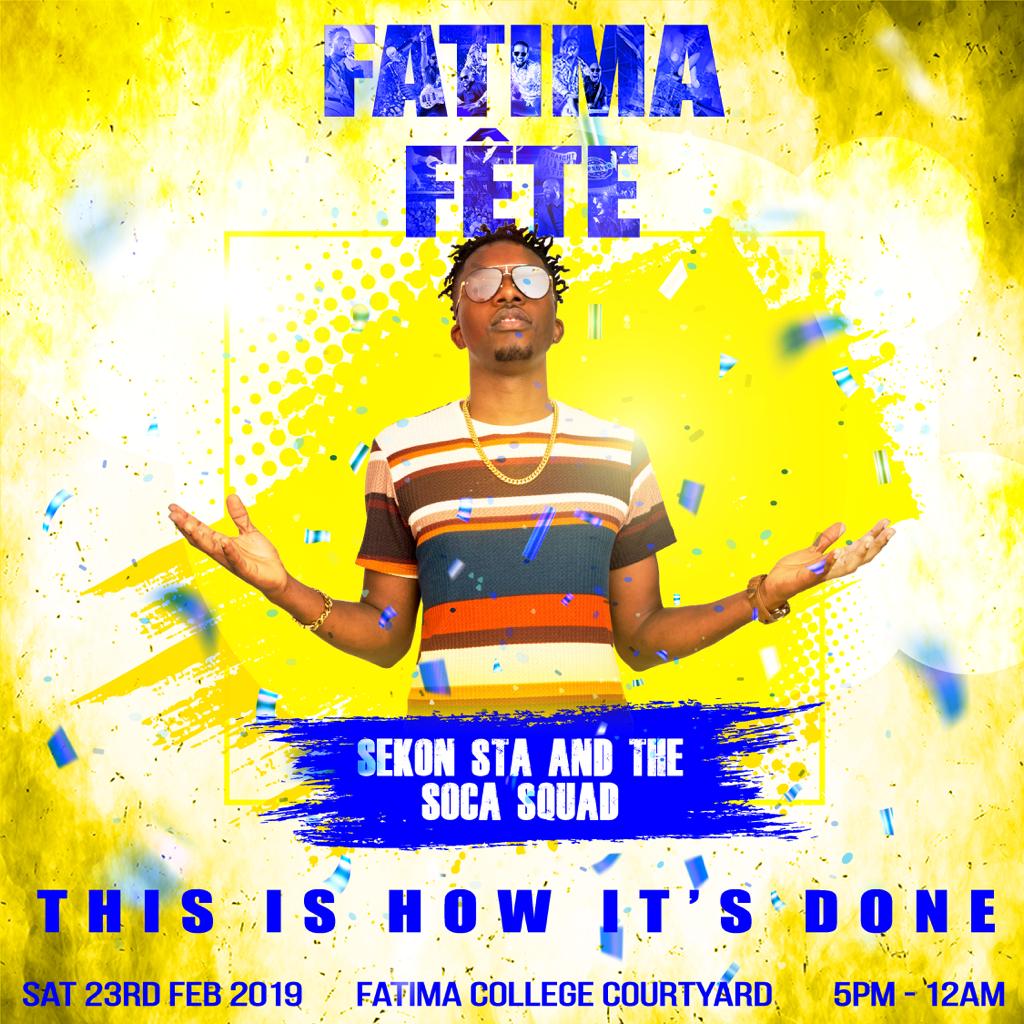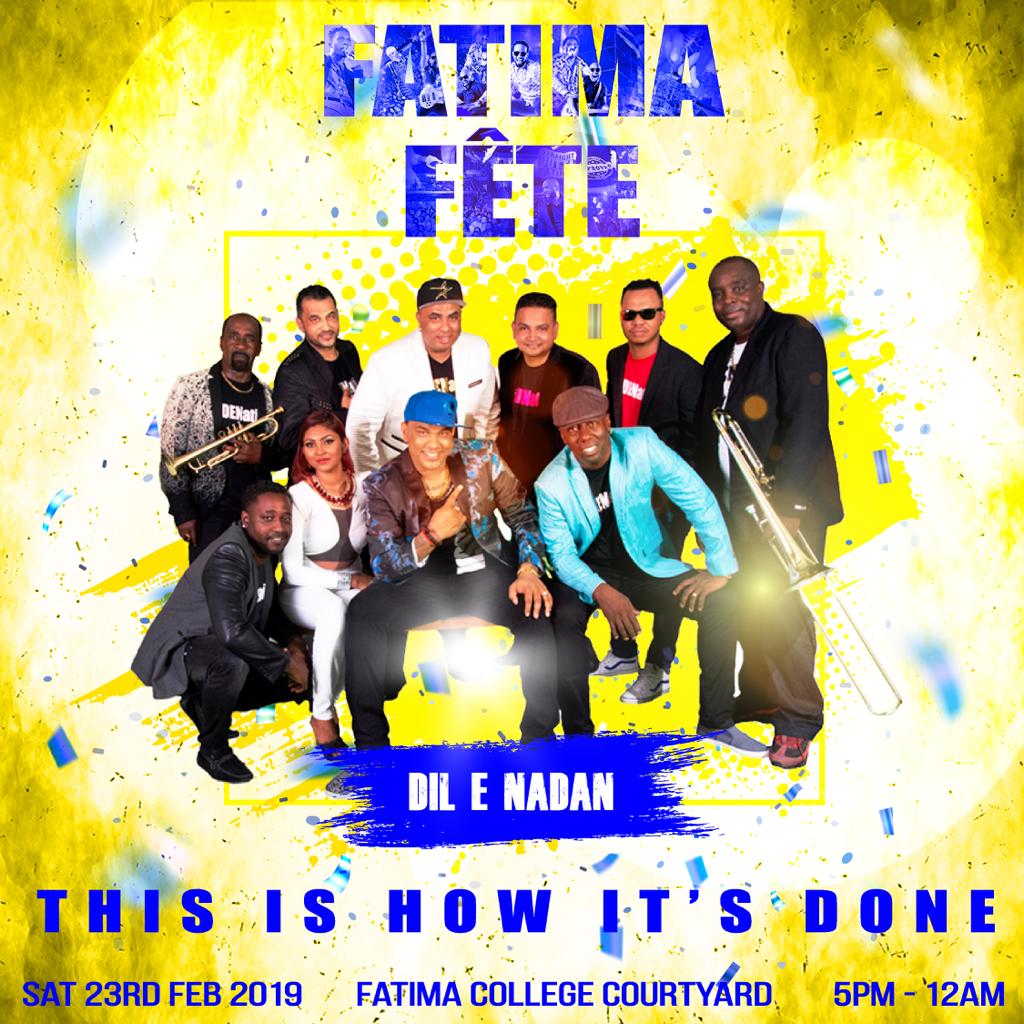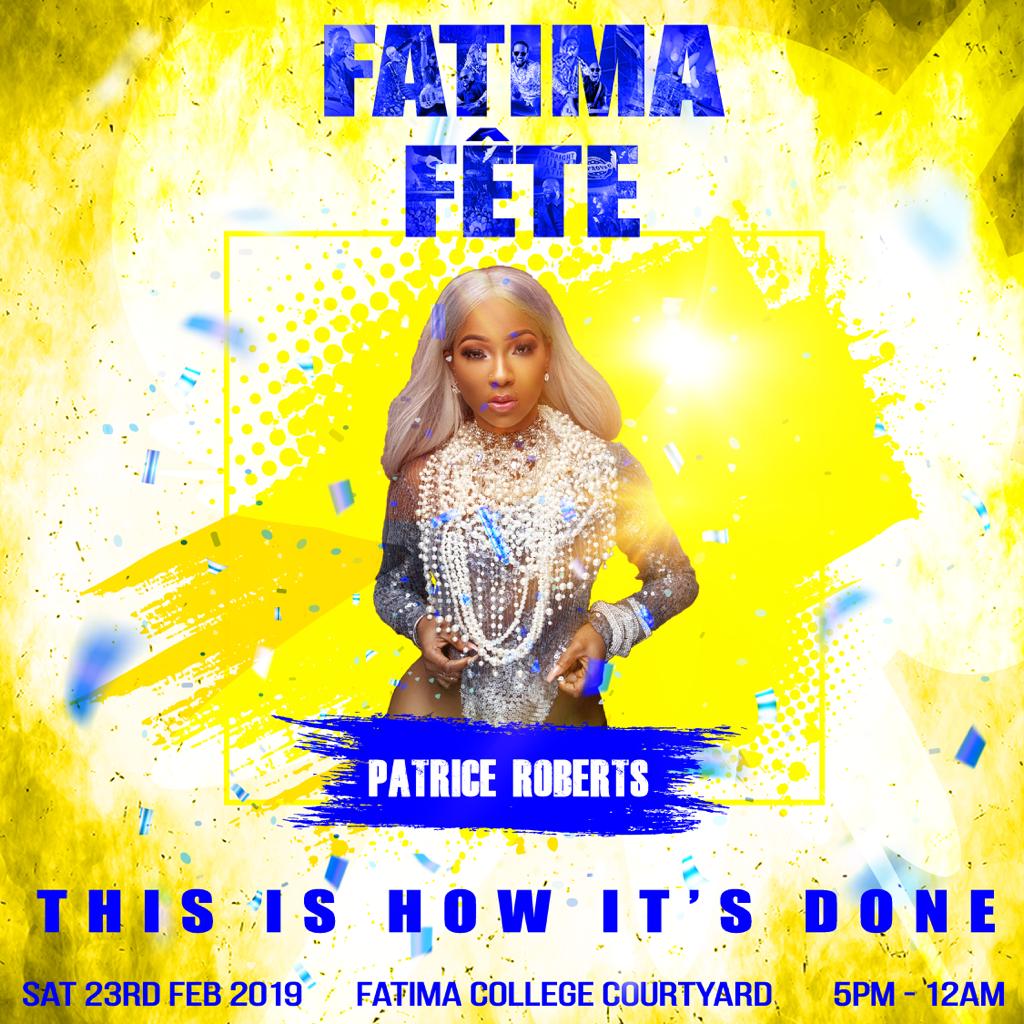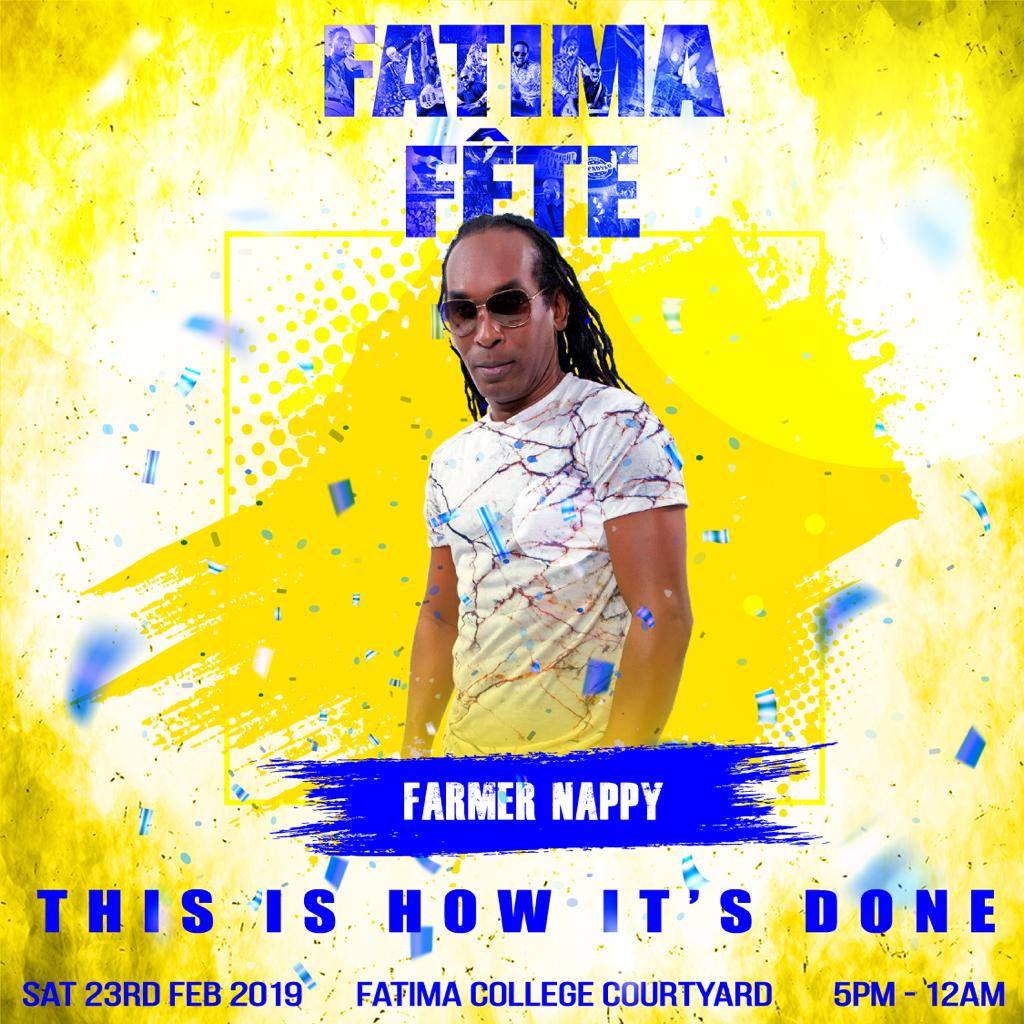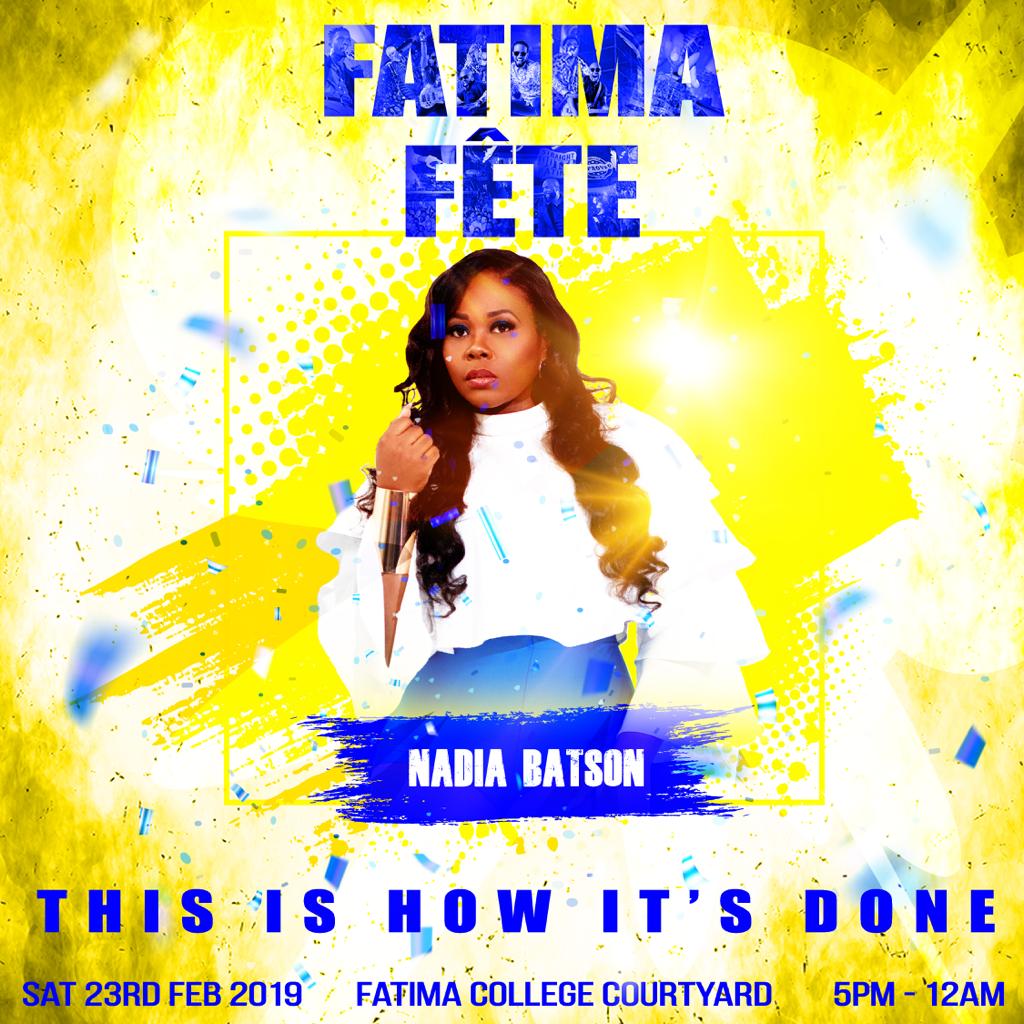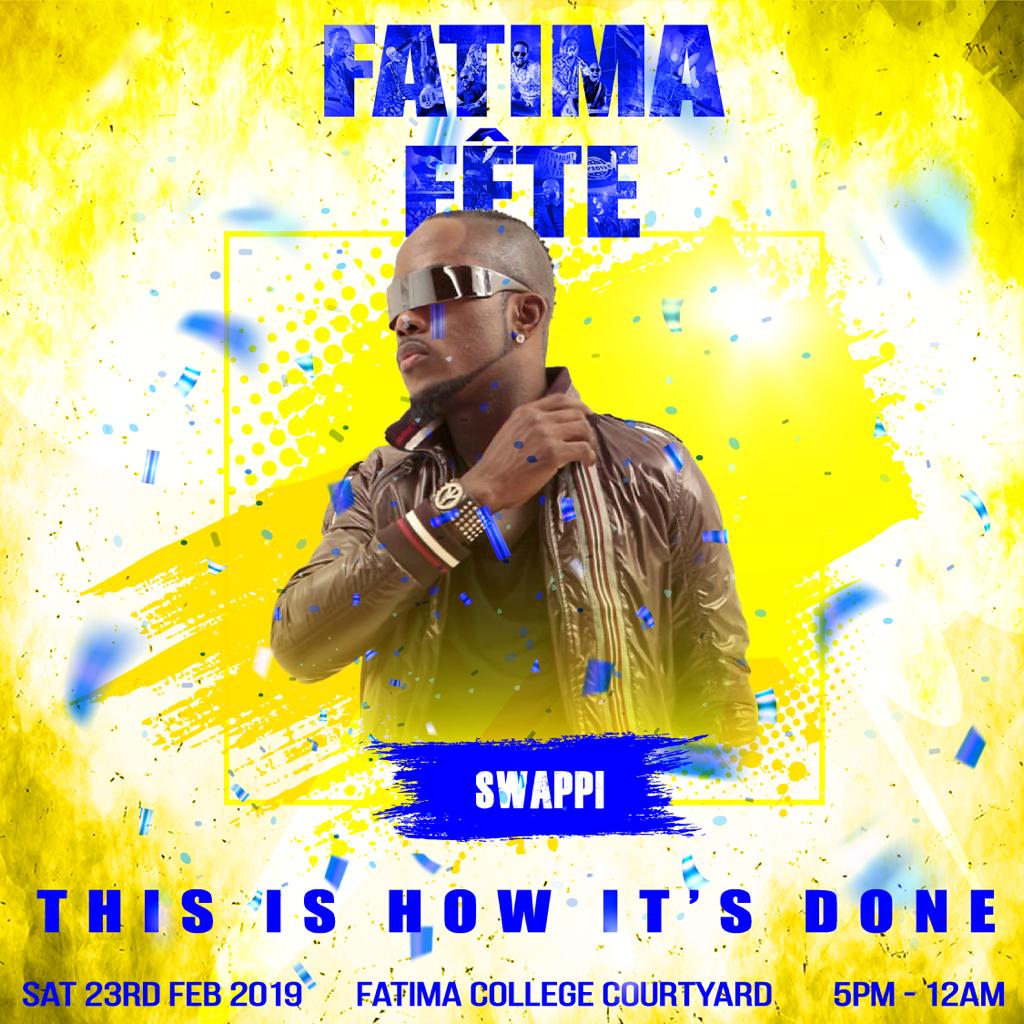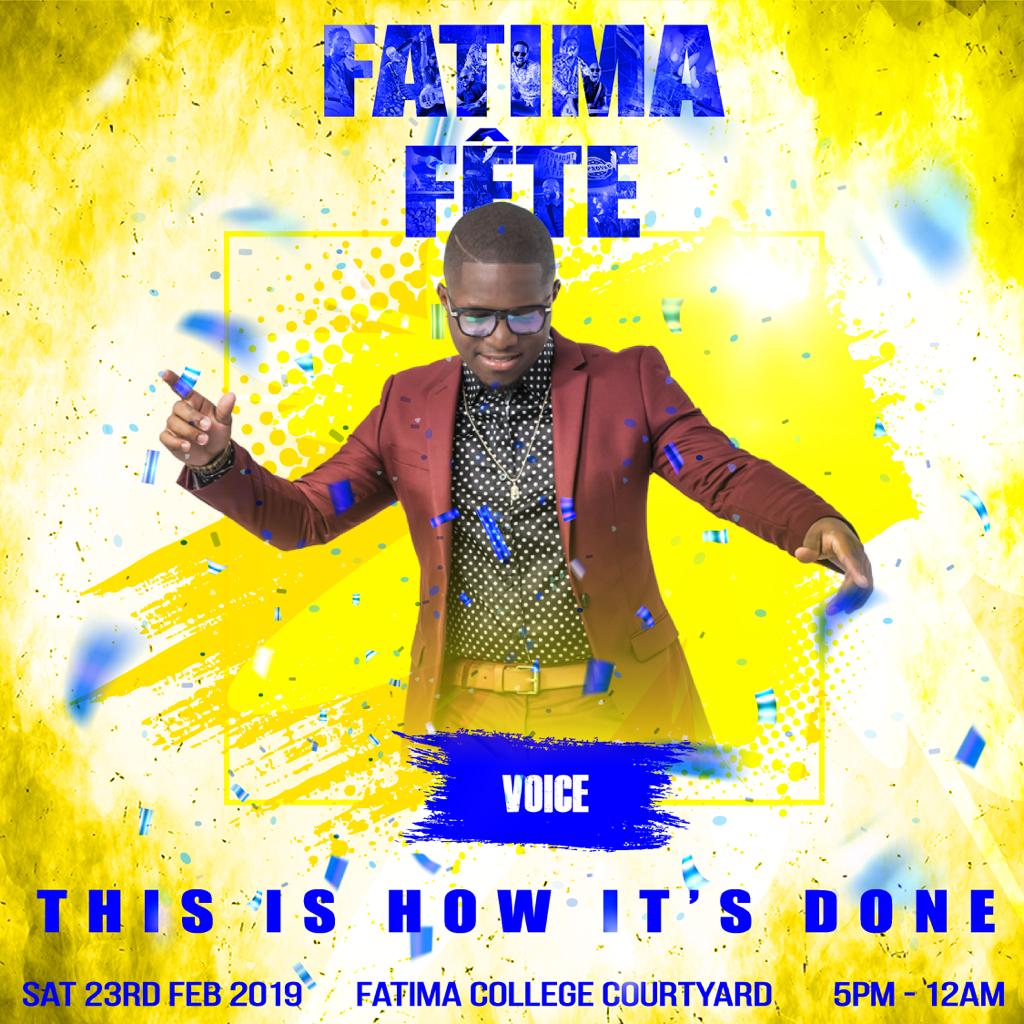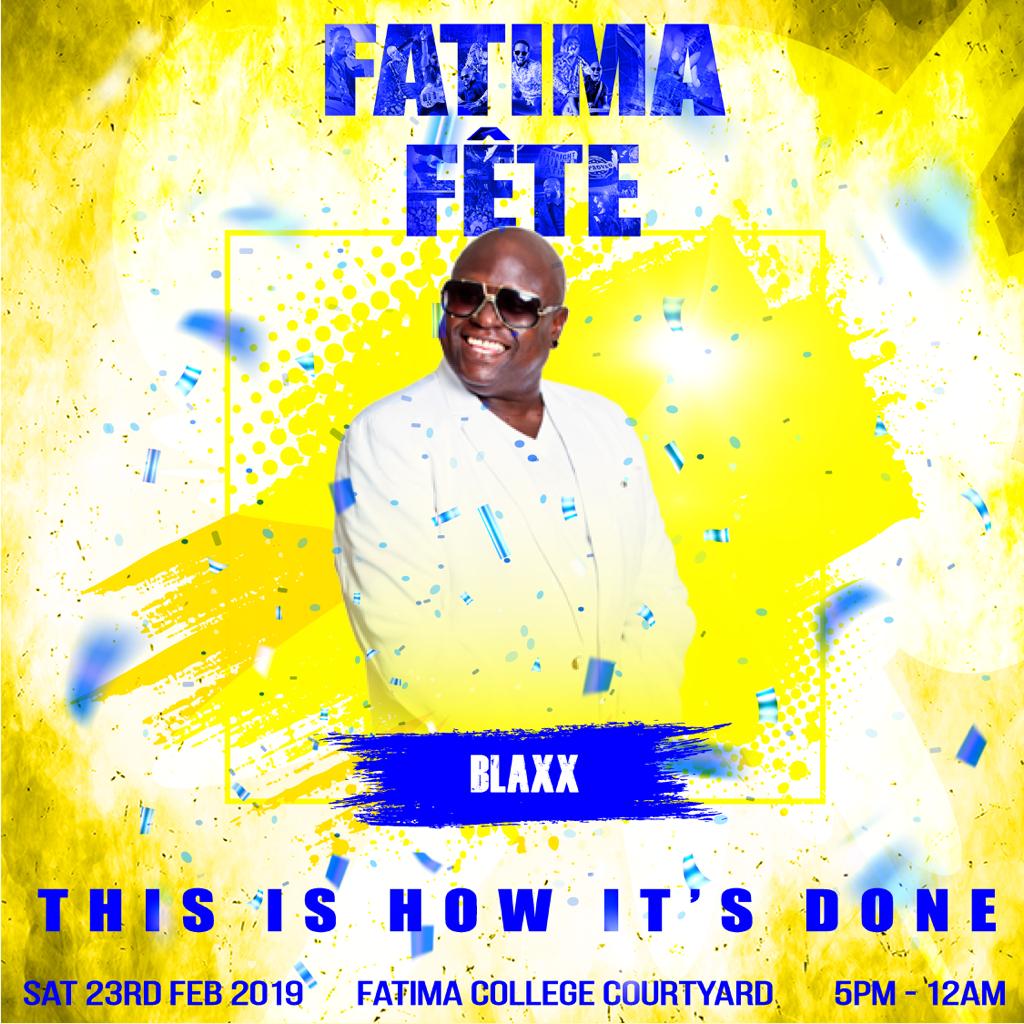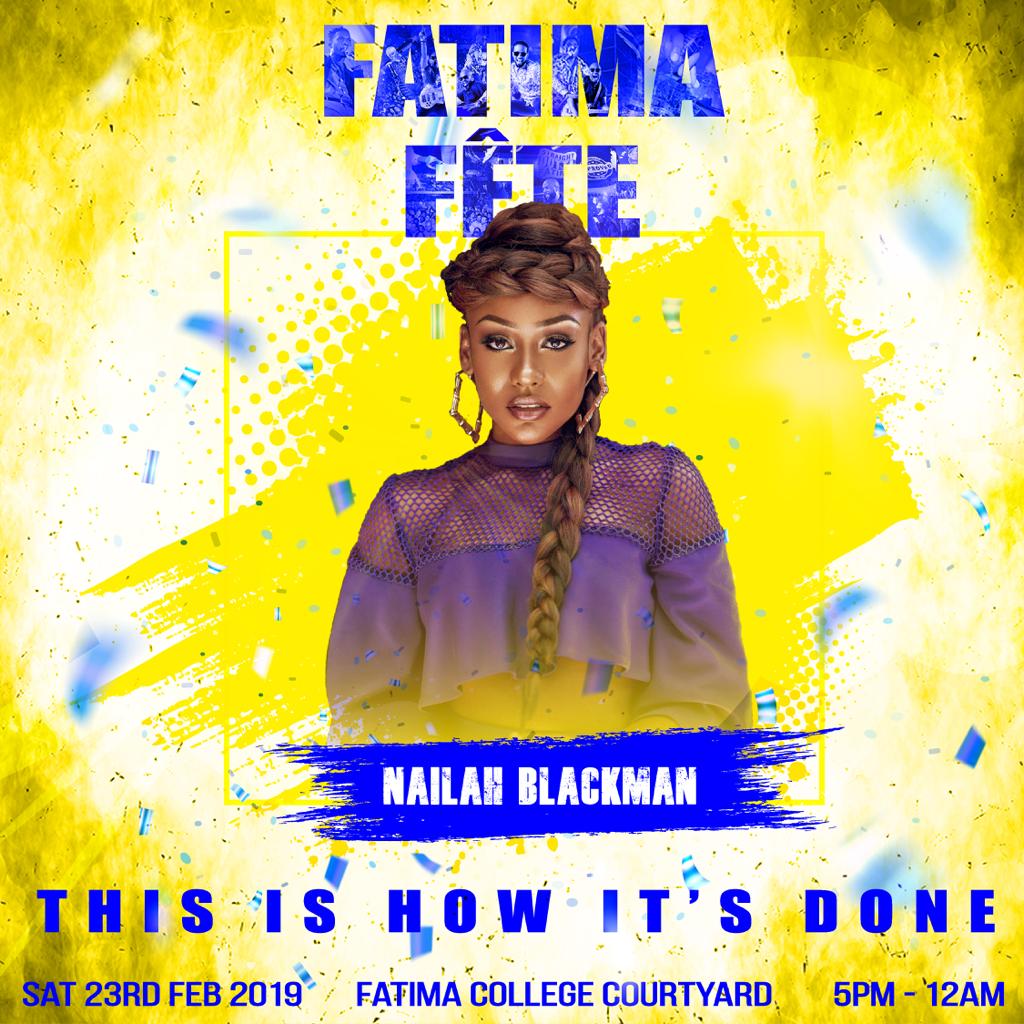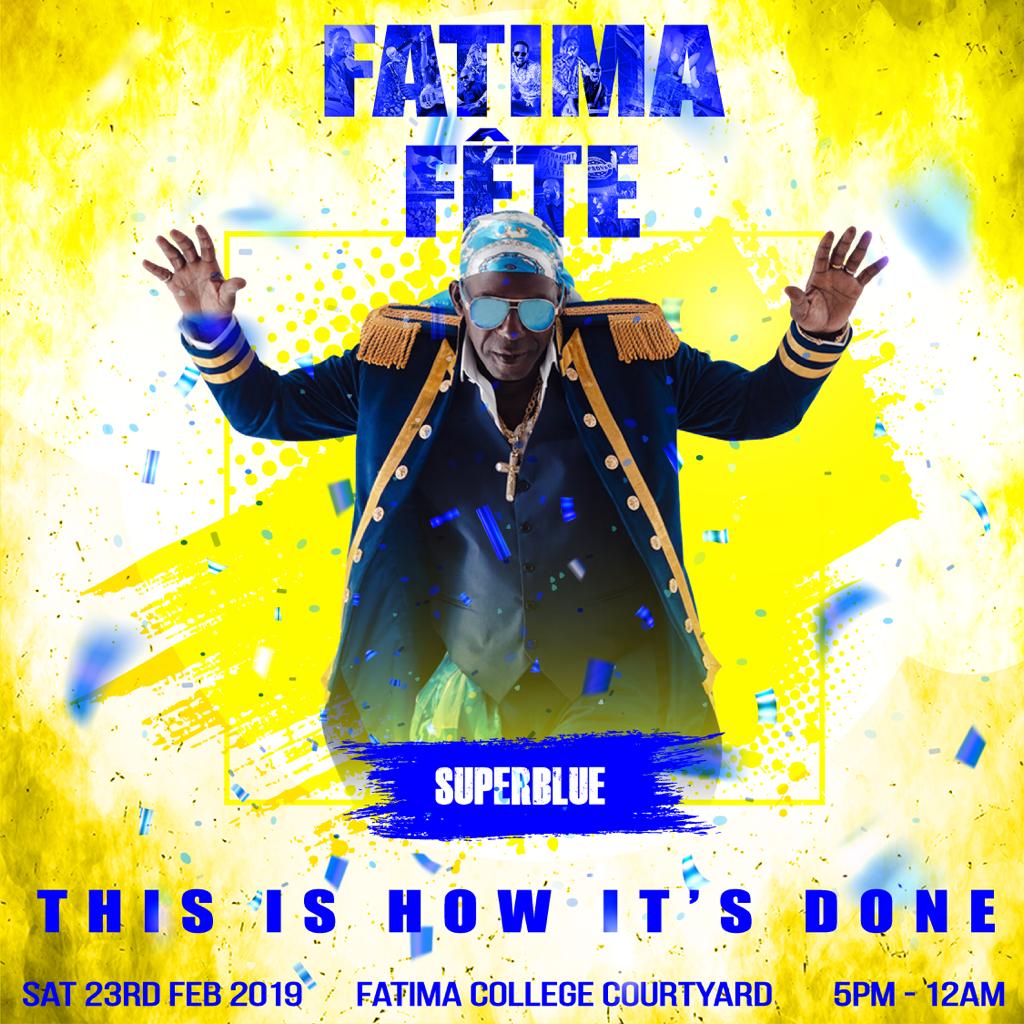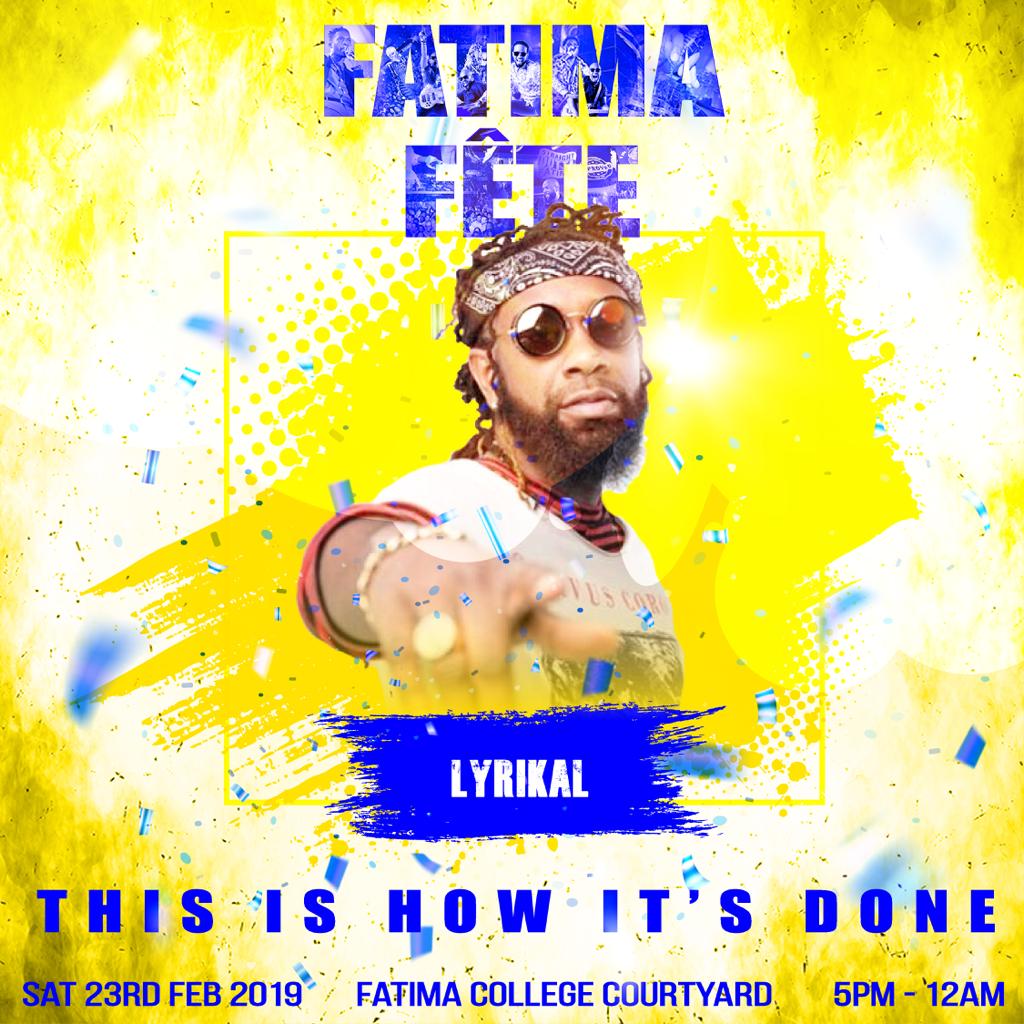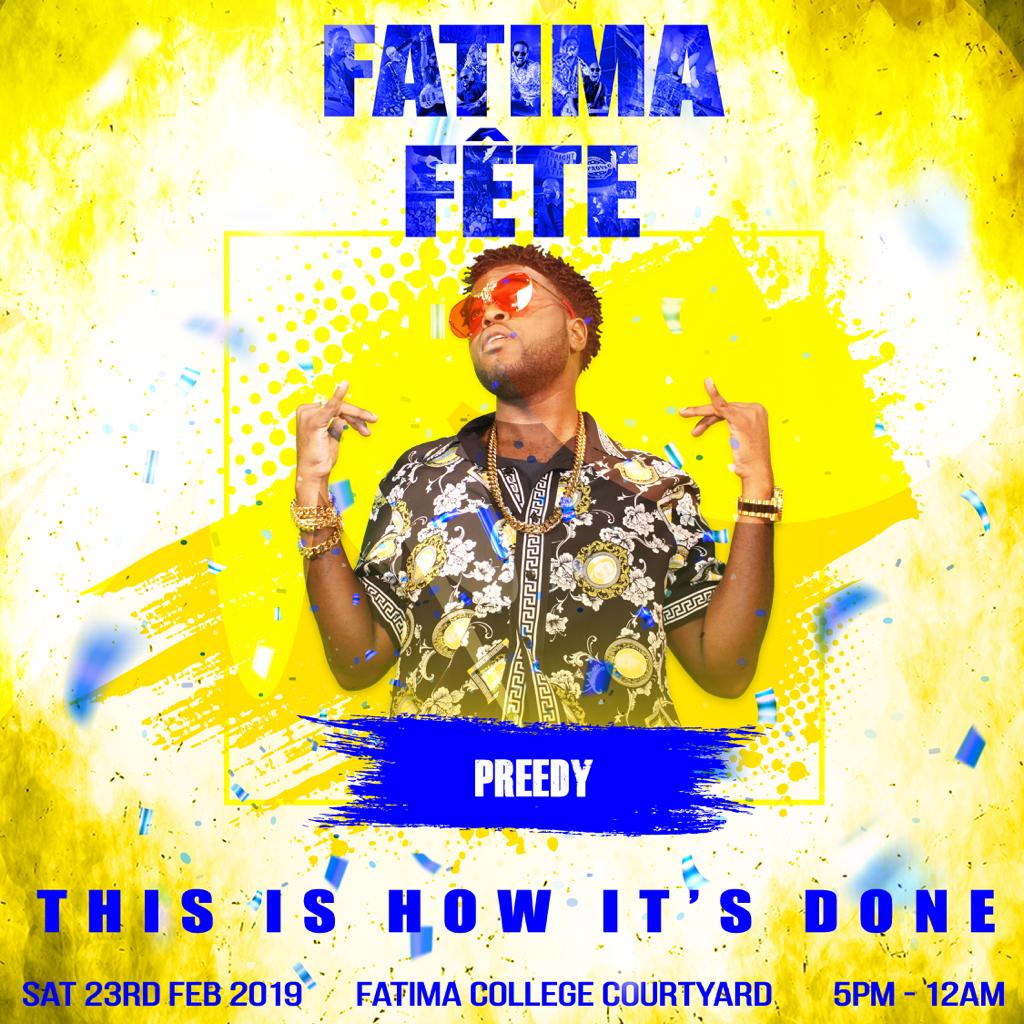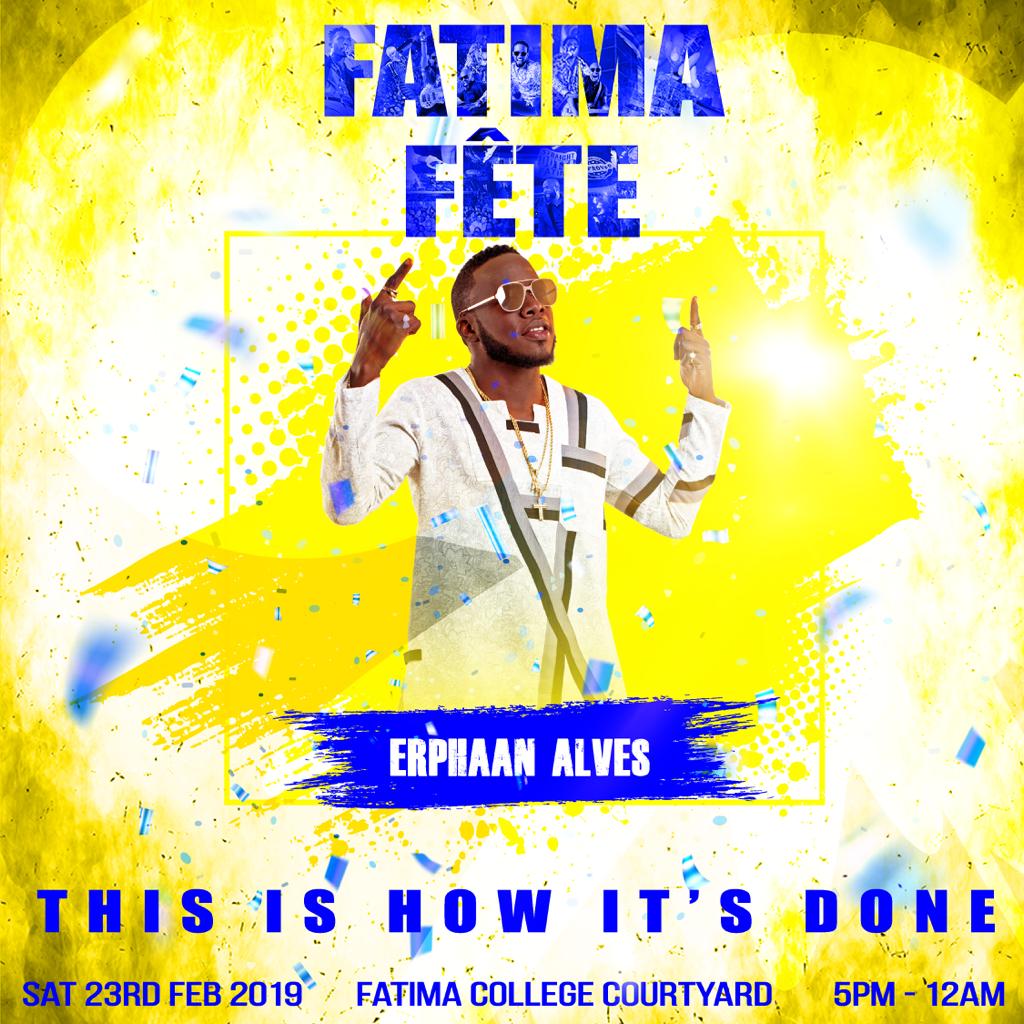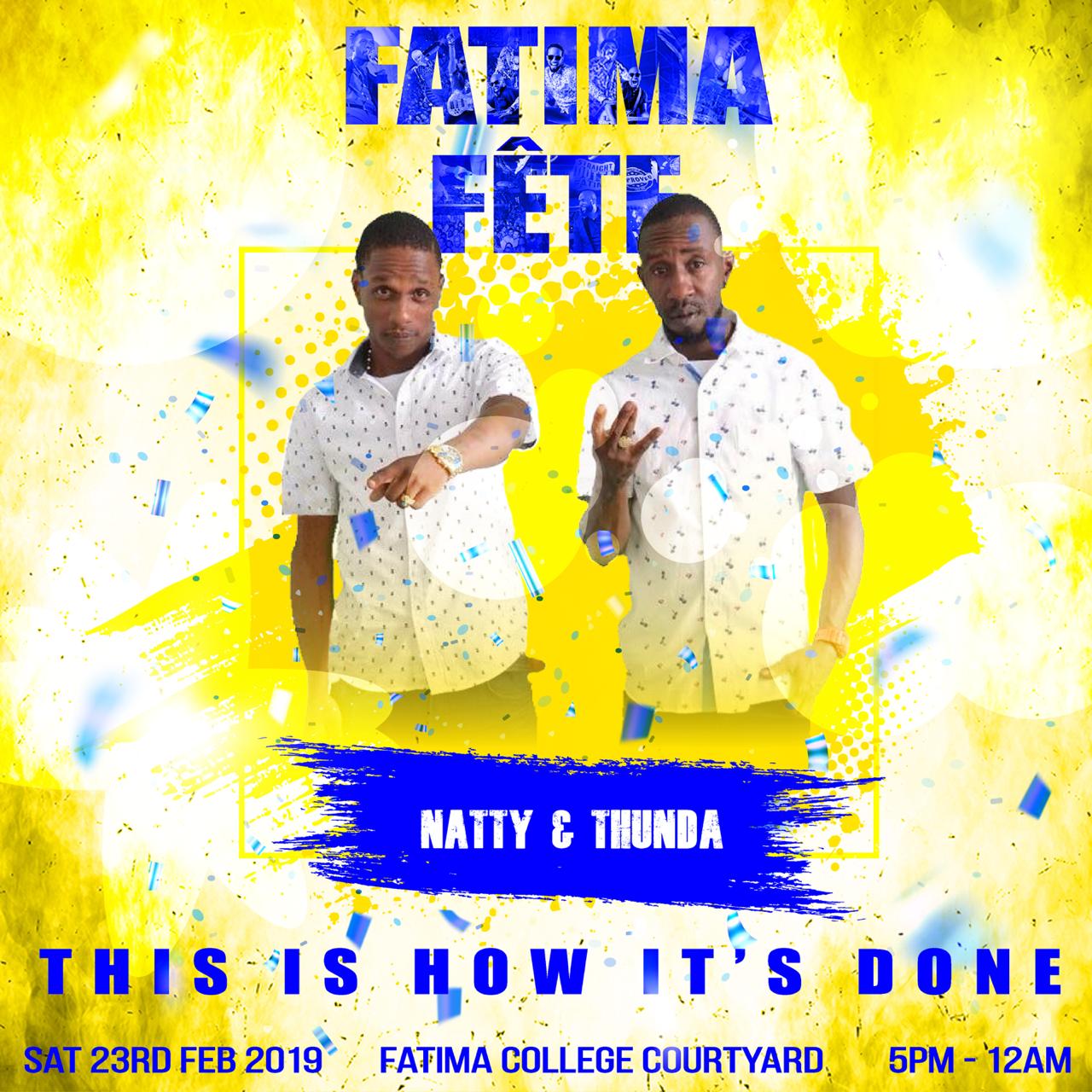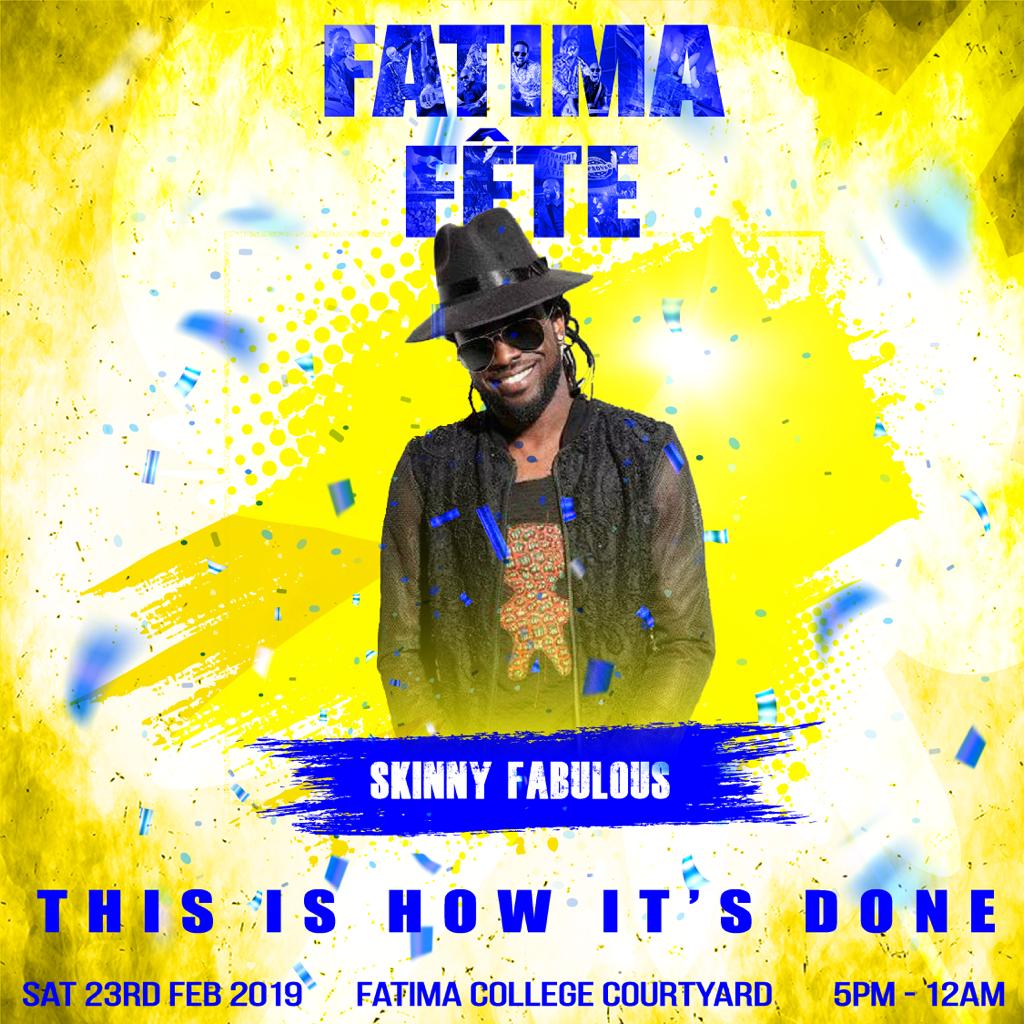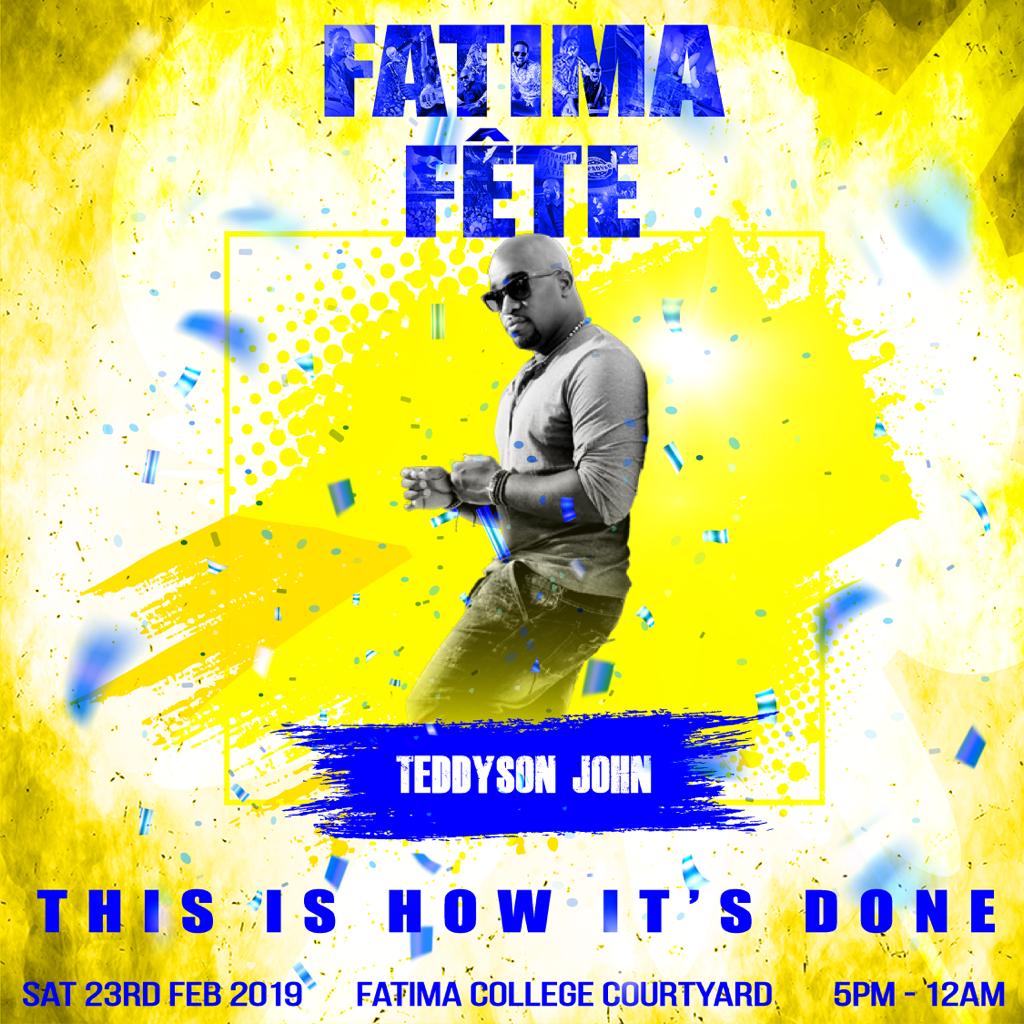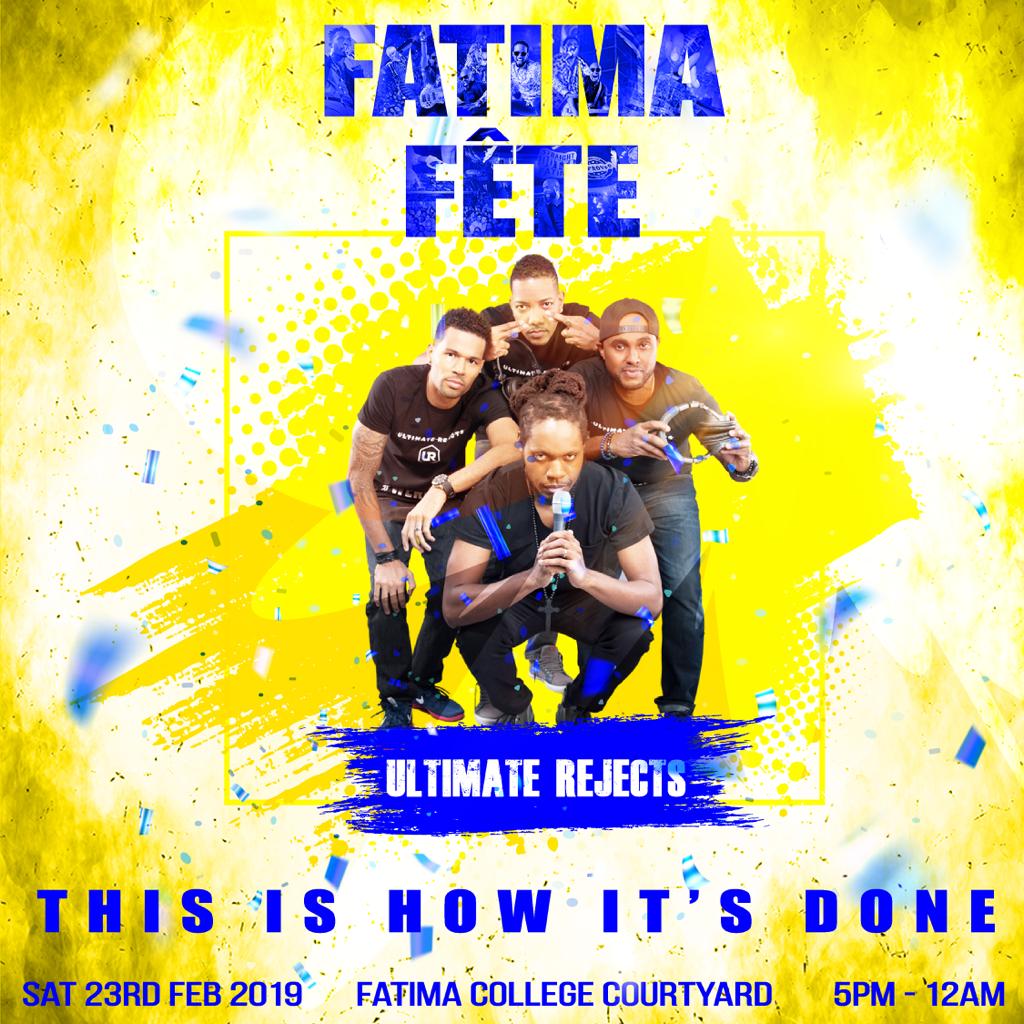 All PROCEEDS GO TO THE COLLEGE