The Fatima Old Boys' Association hosted its 3rd installment of the Fatima College Hall of Achievement on Saturday December 12th.
19 Inductees were featured in a Virtual online setting that provided both visual stimulation and a wealth of entertainment.
Enjoy the Show on the official FOBA Youtube Channel here.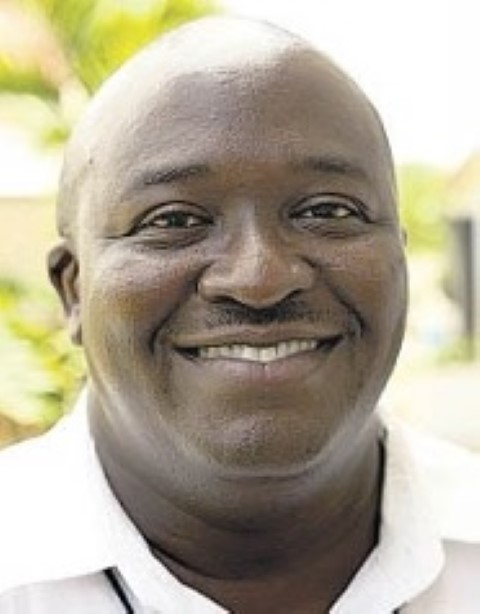 Father Garvin Augustine (Class of 1982, Form 6)
Father Garvin Augustine is currently the Executive Director of Mustard Seed Communities (MSC) International, based in Kingston, Jamaica. He is responsible for the management and leadership of over 20 Homes which care for children who are disabled and abandoned, those living with HIV/AIDS, and pregnant teens and their babies.
Father Garvin is also a member of the Board of Directors of MSC USA and MSC Ireland which oversee the financial sustainability of the organization.
Father Garvin studied at the Pontifical Beda College in Rome from 2007 to 2010, earning a degree in Theology and was ordained to the Priesthood for the Archdiocese of Kingston, Jamaica in 2011.
Father Matthew d'Hereaux (Fatima Years: 1985 to 1992)
Father Mathew d'Hereaux holds a Bachelor of Science degree in Sociology and Psychology from the The University of the West Indies, St. Augustine.
He also holds a Licenciate in Moral Theology from the Alfonsian Academy in Rome (2007-2009), and a Doctorate in Moral Theology from the Catholic Social Teaching Alfonsian Academy in Rome (2009 -2011).
See Father Matthew's 2021 interview with FOBA here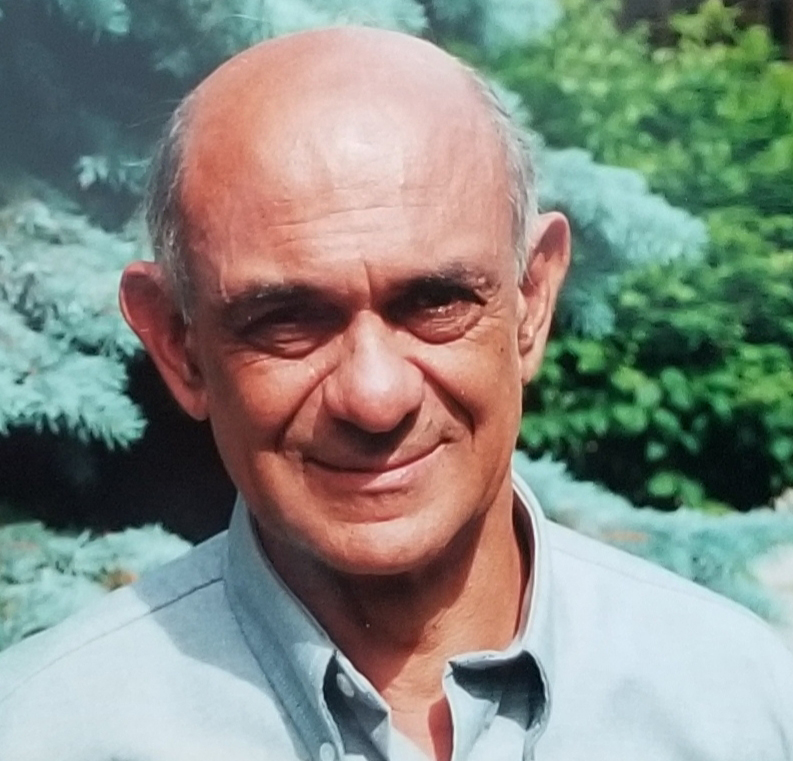 Mervyn Moore (Fatima Years: 1959-1999, Principal 1981-1999)
In 1981 Mervyn Moore took the post of Principal of Fatima College on the resignation of another Legend, Clive Pantin.
Mervyn had an egalitarian leadership style and empowered his Deans and Teachers, encouraging them to develop relationships with their students the objective being to develop trust and confidence. He was active in the St. John's Chapter of the St. Vincent de Paul Society for which he was their long serving treasurer.
See his Fatima history here.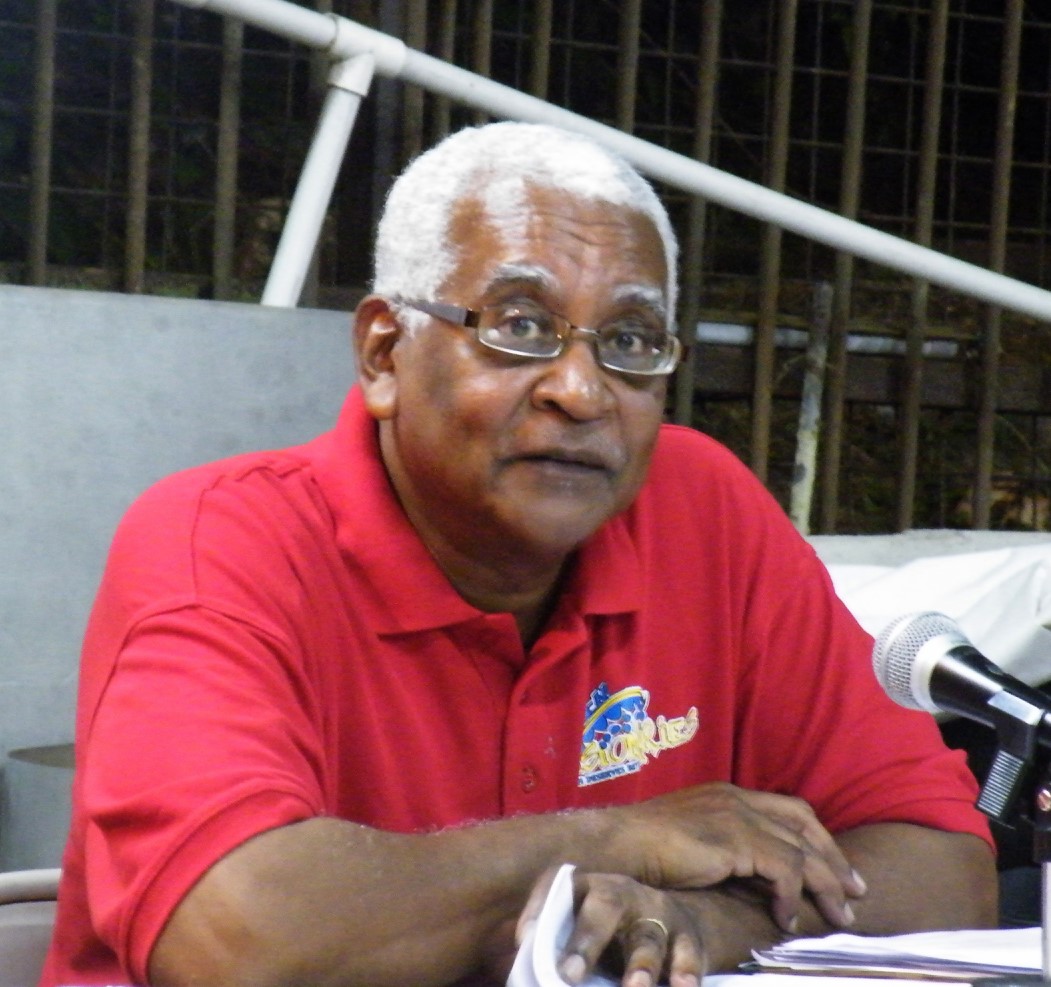 Keith Simpson (Fatima Years: 1962-1968)

Keith Simpson is the historian of Fatima College and was a former President of the Fatima Old Boys Association. He is the former Manager of the St James Tripolians Steel Orchestra and founding member/secretary and arranger of the Nestle Ambassadors Steel Orchestra from 1971 to 1975.
Keith has been honoured with the following: The St Mary's R.C. Parish in 2007 with the Community Service Award; The We Beat organization in 2012 for his contribution to culture; The Northern Region of Pan Trinbago in 2014.
He was also selected by the National Carnival Commission in 2015 to travel to Orlando, USA to conduct sessions on the history of the Fancy Sailor.
See Keith's 2020 interview with FOBA here.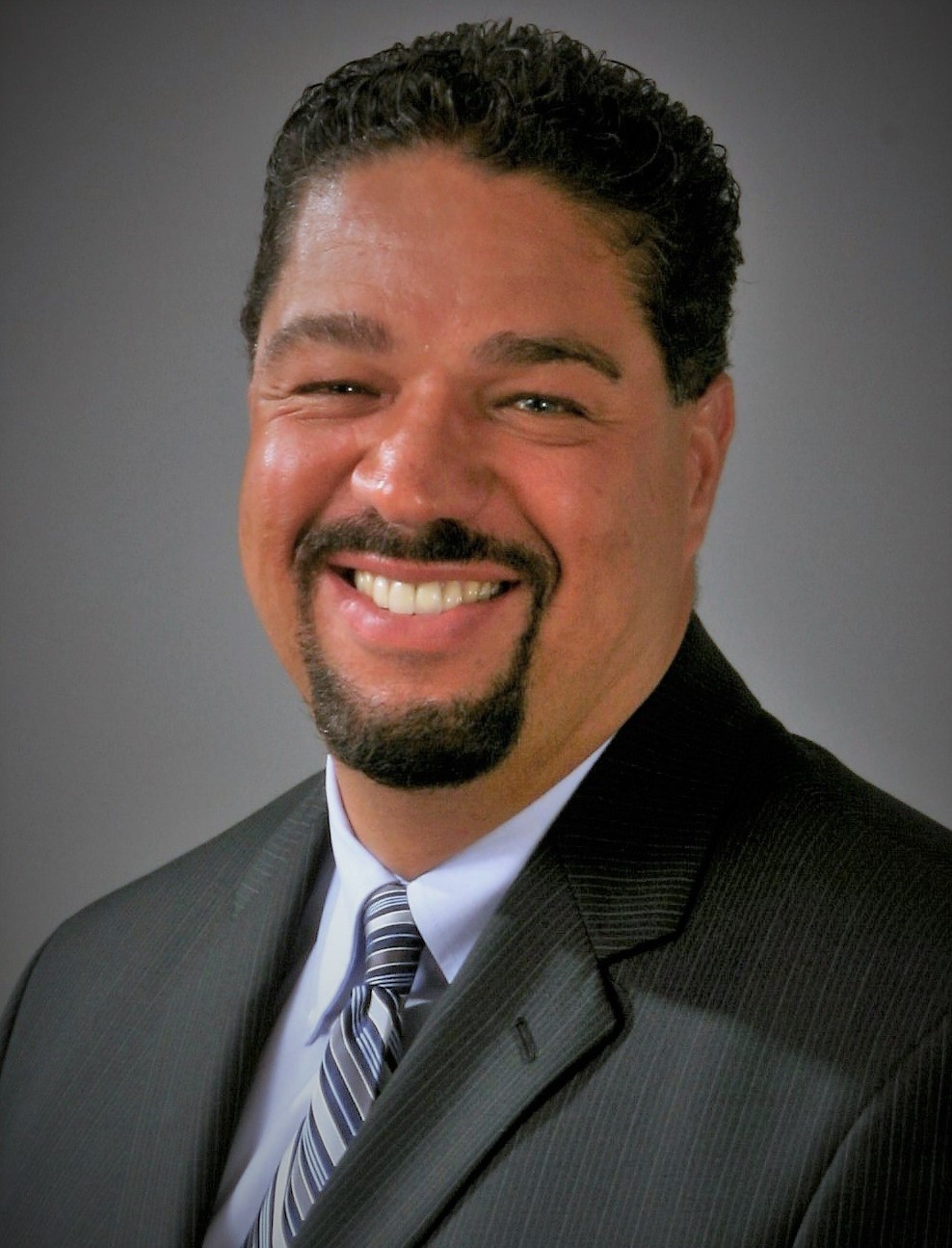 Roger-Mark De Souza (Fatima Years: 1979-1986)
Roger-Mark de Souza holds graduate degrees in International Relations and Development Policy from George Washington University, Washington, D.C. (1994) and the Institute of International Relations at the University of the West Indies (UWI) in Trinidad (1991).
Roger-Mark currently serves as the Chief Movement Building Officer at Amnesty International USA (AIUSA) in Washington, D.C., the Nobel Peace Prize-winning human rights organization that works to protect human rights worldwide. As part of AIUSA's Executive Team in Washington D.C. he directs the research, programs, activism, and leader development departments.
Roger-Mark possesses a deep personal commitment to and passion for issues that affect human welfare such as human rights, peacebuilding, climate resilience, reproductive health, and women's empowerment. He credits Fatima College, his mother, and his family upbringing with inculcating in him a sense of service and responsibility to others and a life-long desire to help build a better world for all.
See Roger-Mark's 2015 interview with FOBA here.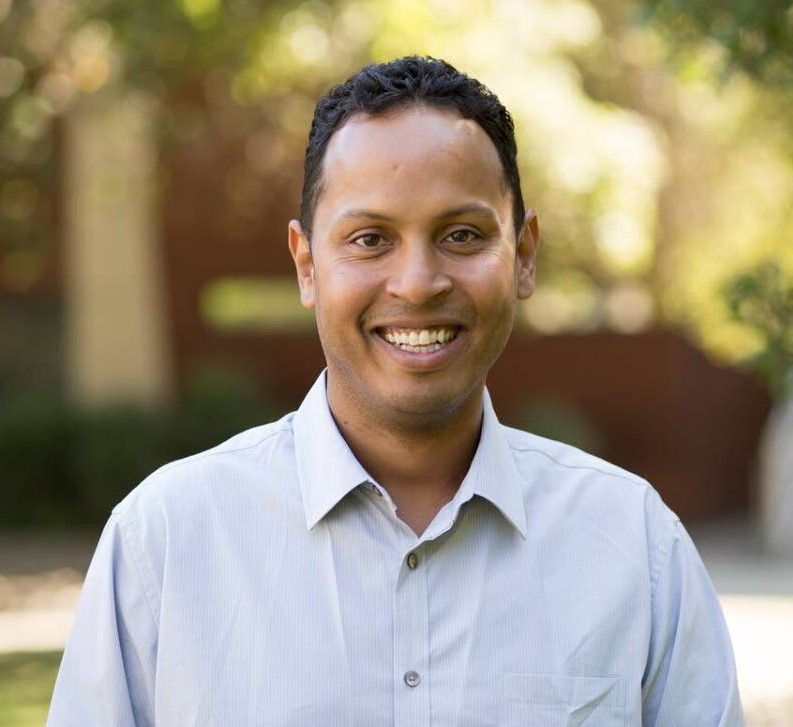 Dr Dexter Hadley (Fatima Years: 1989-1994)
Dr Dexter Hadley earned combined PhD and MD doctorates from the Ivy League University of Pennsylvania to start an academic career in precision medicine. He trained at Stanford University and went on to become a faculty member at the University of California, San Francisco. There he won multi-million dollar grants from the US National Institutes of Health to develop machine learning for clinical applications.
Dexter is currently the Founding Chief of Artificial Intelligence at the University of Central Florida, College of Medicine, and the Founder of Fzero Genomics, the region's first personalized genomics startup working to develop precision medicine programs for the Caribbean.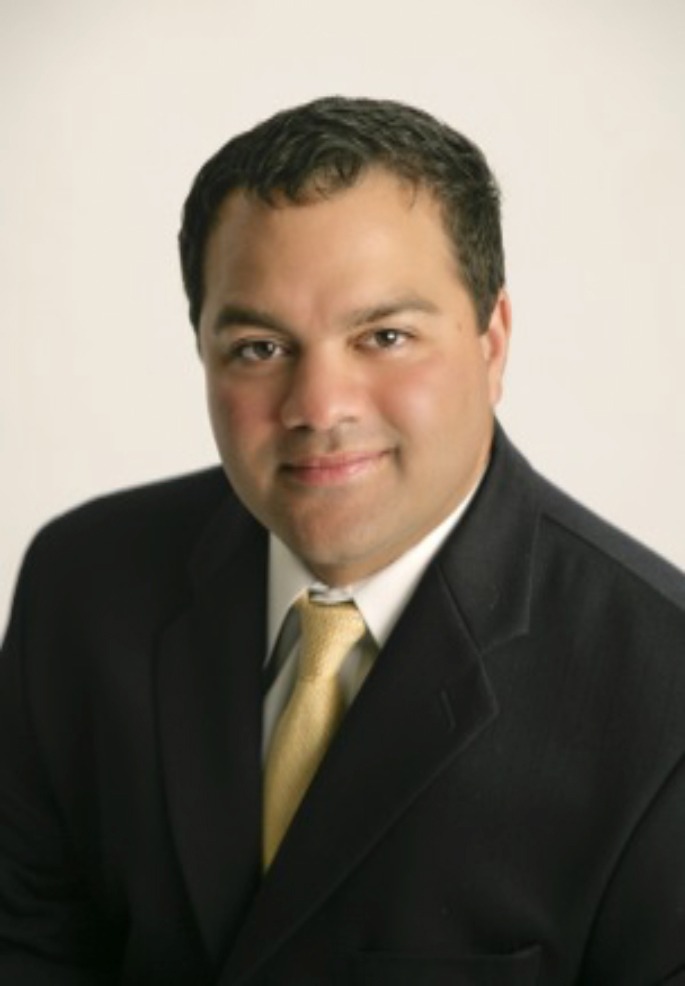 Dr Stephen Laquis (Class of 1988, Form 5)
Dr Stephen Laquis is a US Medical Board Certified ophthalmologist and has been providing care for the residents in Southwest Florida and beyond since 2002. In that time, he has performed more than 30,000 surgeries. He specializes in eyelid surgery, brow lifts, eyelid malposition, skin cancer on the face and eyelids, thyroid eye disease, tearing issues, orbital cancers, orbital trauma. He performs more common procedures such as surgeries to correct eyelids, skin cancers, eye-socket tumors or tear-duct damage.
Stephen has also assisted needy children by performing procedures that they require but could not afford, and still finds time to serve as Chief of Ophthalmology for Lee Memorial Health Systems and to teach occasionally at the University of South Florida.
Stephen is a member of the Fellow of American College of Surgeons (F.A.C.S.) and Fellow of American Academy of Ophthalmology (F.A.A.O.). He was voted as one of America's top doctors by Gulfshore Life Magazine in 2012, 2013, & 2014, and named as superdoc by superdoc.com.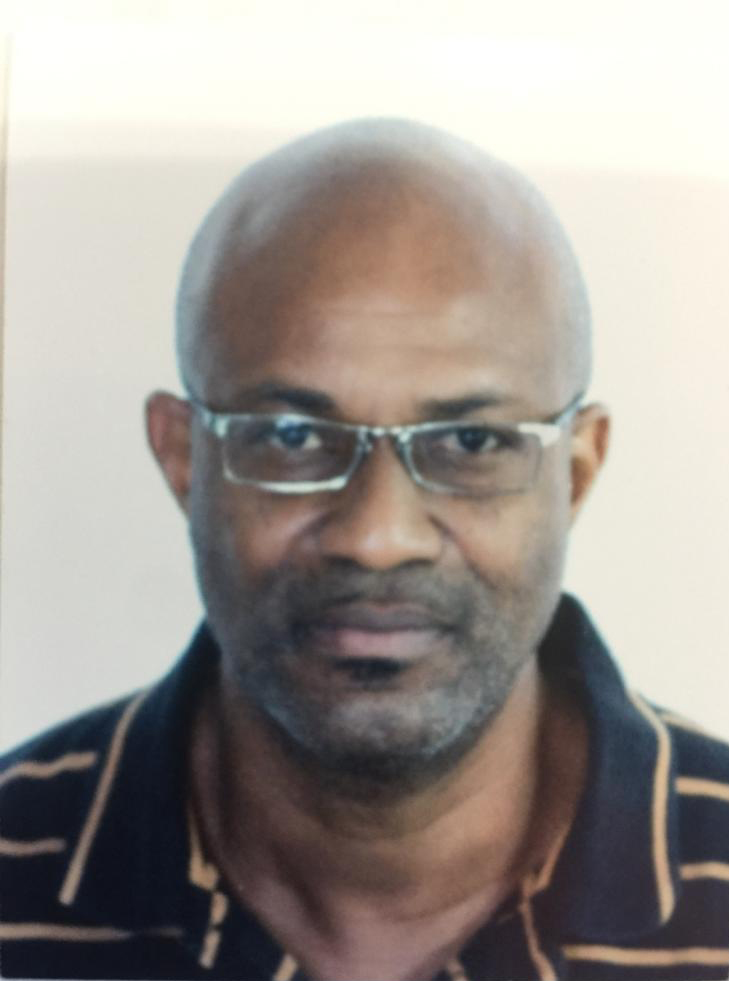 Garnet Craig (Class of 1973, Form 5)
Garnet Craig represented Fatima College in Under-14 cricket and football, and was a member of the 1st Eleven Team in cricket and football, which won the Intercol title in 1979. He played on several club teams and at the collegiate level, he was a member of the University of South Florida team, earning a place on the All Sunbelt Conference 1st Team in 1982.
Nationally, Garnet was a member of the T&T National Under 19 team from 1978 to 1979, and a member of the T&T National Team from 1979 to 1986. In 1986 Garnet earned the Caribbean Football Union (CFU) Player of the Tournament.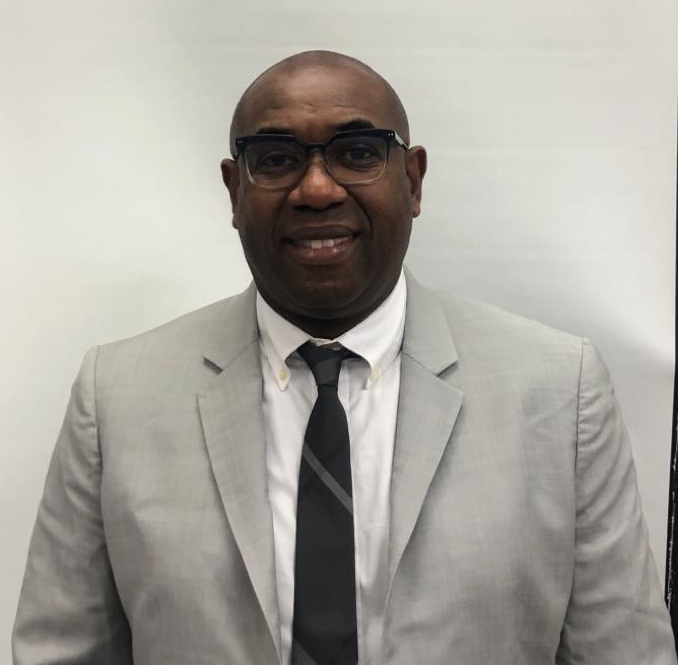 Mark Jeremie (Fatima Years: 1977-1983)
Mark Jeremie was a member of the victorious 1981 North Zone Intercol championship and National Intercol Runners-up team. He was awarded a football scholarship to Howard University to study Civil Engineering. At Howard he earned both an Undergraduate Degree and Masters Degree, and he also lectured as an Adjunct Lecturer in Civil Engineering.
Mark was also a member of the Trinidad and Tobago National Under-19 football team. Trinidad and Tobago won the Caribbean Football Union (CFU) U-19 Tournament hosted by Surinam in July 1984.
Mark has been involved in many expansion projects at Fatima College including the New Six Form, Technology and Vocational Studies Block.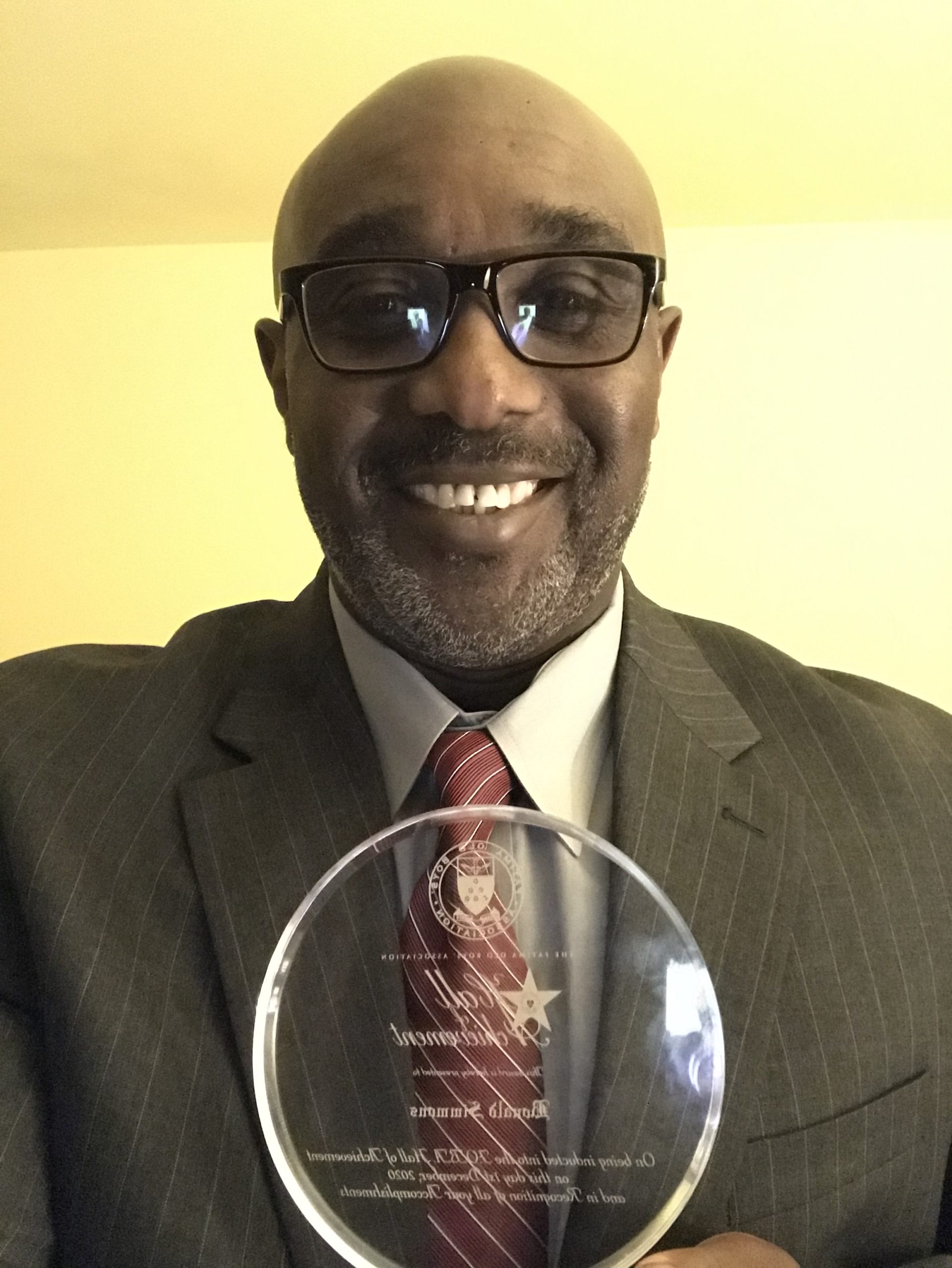 Ronald Simmons (Fatima Years: 1980-1982)
Ronald A. Simmons attended Fatima from 1980 to 1982 and is a member of the Howard University Class of 1987. He was a member of the Trinidad and Tobago National Junior and Senior Football teams, and was a professional football player on the Washington Diplomats, Washington Warthogs and Baltimore Blast.
Ronald has a Bachelor's Degree in Business Management and is currently a Senior Lead Housing Inspector in Baltimore, USA.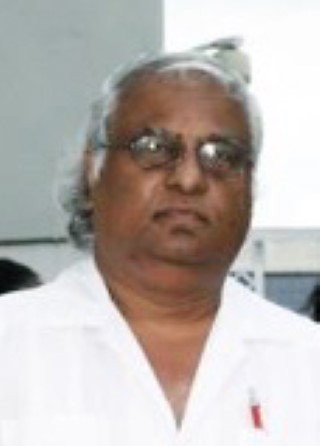 Dr Henry Bedaysie (Class of 1967)
Dr Henry Bedaysie is a renoun neurologist with successful practice at West Shore Medical Centre. He is also the co-author of a paper published for the University of Toronto in the World Journal of Surgery in October 1996.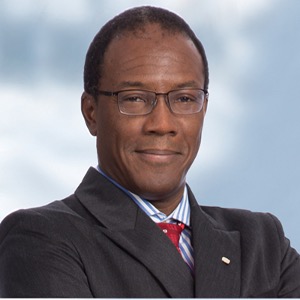 Ian Benjamin (Fatima Years: 1975-1982)
Ian Benjamin serves as a volunteer director of the Holy Ghost Board of Management, the Foundation for Human Development, United Way Trinidad & Tobago, Trinidad Karate Association. He also serves on the board of Republic Financial Holdings Limited and is a past president of the Fatima Old Boys Association.
Ian is Head of Bethany Chambers and practices as an advocate attorney before the superior courts of Trinidad & Tobago, Dominica. Anguilla and Grenada, including before the Judicial Committee of the Privy Council. He has taught law at Kingston University (formerly Polytechnic) in England, the University of Sydney in Australia and at the University of West Indies, St. Augustine.
See Ian's 2020 interview with FOBA here.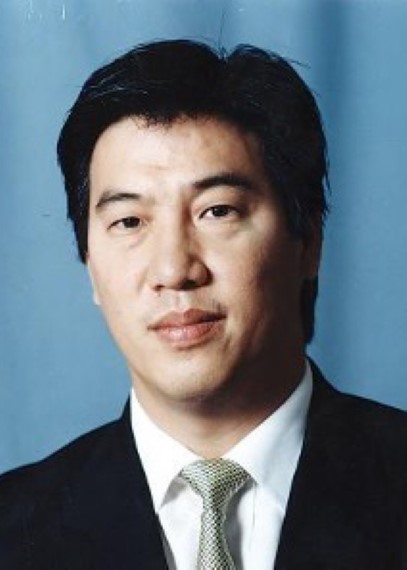 Howard Chin Lee (Class of 1981)

Howard Chin Lee was the youngest Chairman of the Trinidad and Tobago Tourist Board from 1991 to 1994 and was a past recipient of the Caribbean Entrepreneur of the Year award from Ernst and Young in 1999 in recognition of his entrepreneurial excellence in the area of Tourism.
Howard is also a former senator, having served as Minister of National Security from 2000 to 2002, and Minister of Tourism from 2002 to 2007. It was during his stint as Minister of Tourism that he formed the Tourism Development Company (TDC).
Howard was also Chairman of the National Carnival Commission (NCC) from 2007-2010.
See Howard's 2021 interview with FOBA here.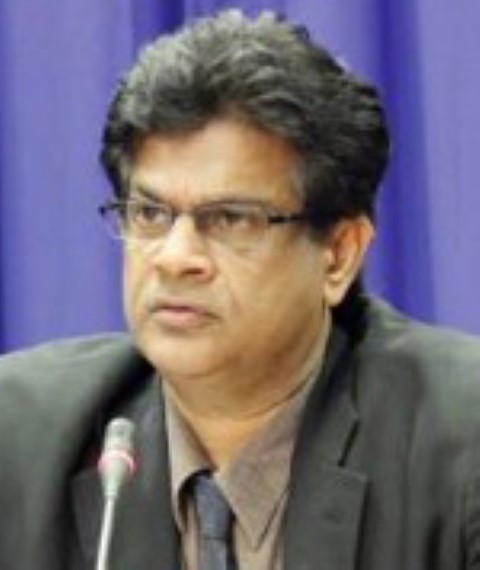 Dr Fuad Khan (Class of 1973)

Dr. Fuad Khan first entered Parliament as the elected Member for Barataria/San Juan in 1995, a position he would retain on three subsequent occasions until 2007.
Under the administration of the United National Congress political party, Dr. Khan was appointed Deputy Speaker of the 5th Republican Parliament from 1995 to 2001, and Minister in the Ministry of Health. He held the portfolio of Minister of Health from 2011 to 2015.
Dr. Khan is a medical doctor specializing in urology.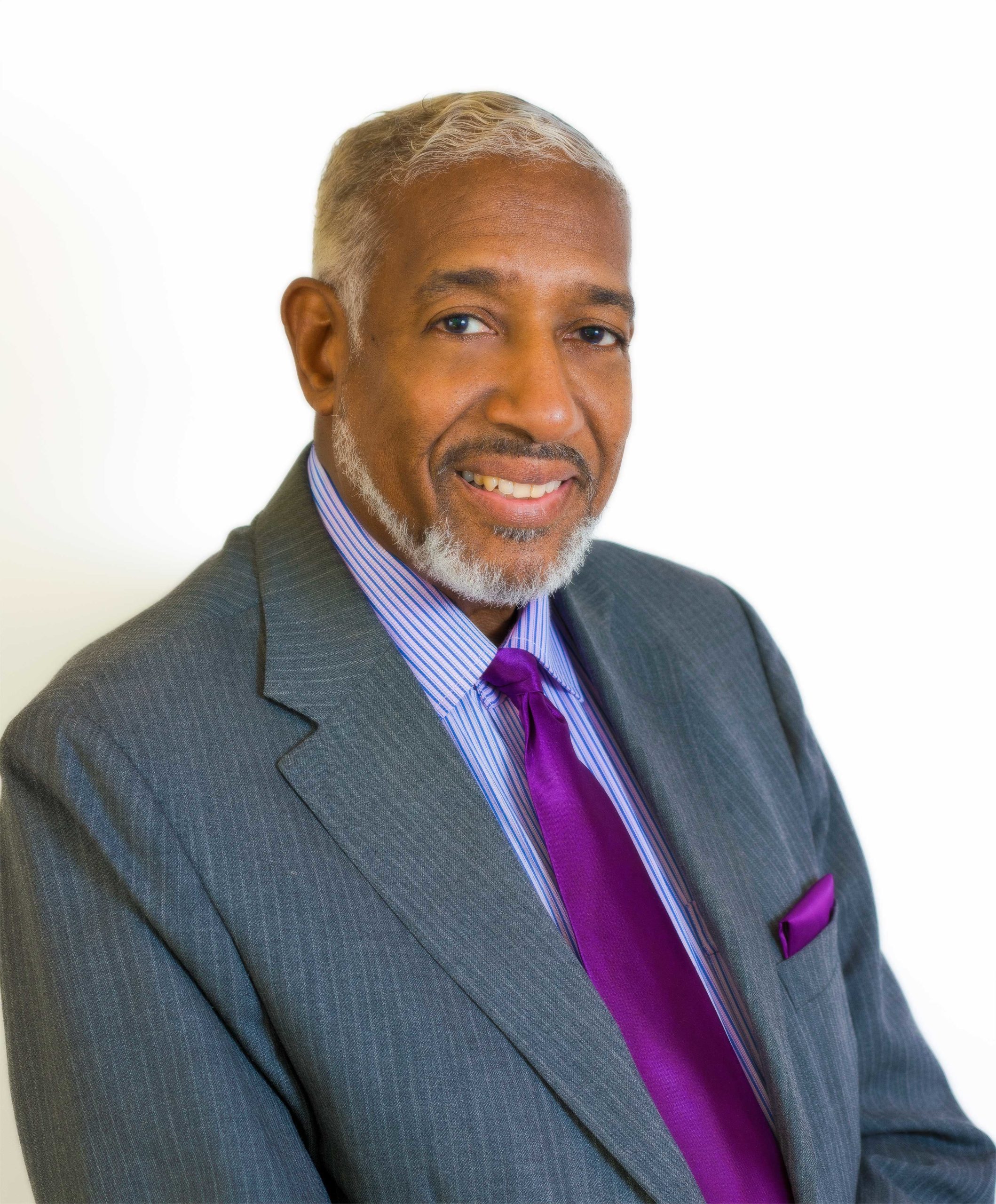 Alfred Aguiton (Class of  1961)
Alfred Aguiton began his career as a professional communicator in 1963 as a radio news editor, and worked as a broadcast journalist until 1974. He received formal training at the BBC and the Syracuse University School of Journalism in New York. He co-founded the company All Media Projects Limited (AMPLE) in 1974 and has served as Chairman and Managing Director to date.
Alfred served as Chairman of the National Carnival Commission from 1991 to 1995; Director-General of the CARIFESTAs in 1992 and 1995; Special Advisor (Specialized Communications Unit) to then Prime Minister Patrick Manning from 2001 to 2005; and Commissioner of the Trinidad and Tobago Commission of UNESCO from 2005 to 2010.
In 2017 the Advertising Agencies Association of Trinidad and Tobago inducted Alfred into the T&T Advertising Hall of Fame, and The Rotary Foundation awarded Alfred the Paul Harris Fellow in 2018.
 See Alfred's 2021 interview with FOBA here.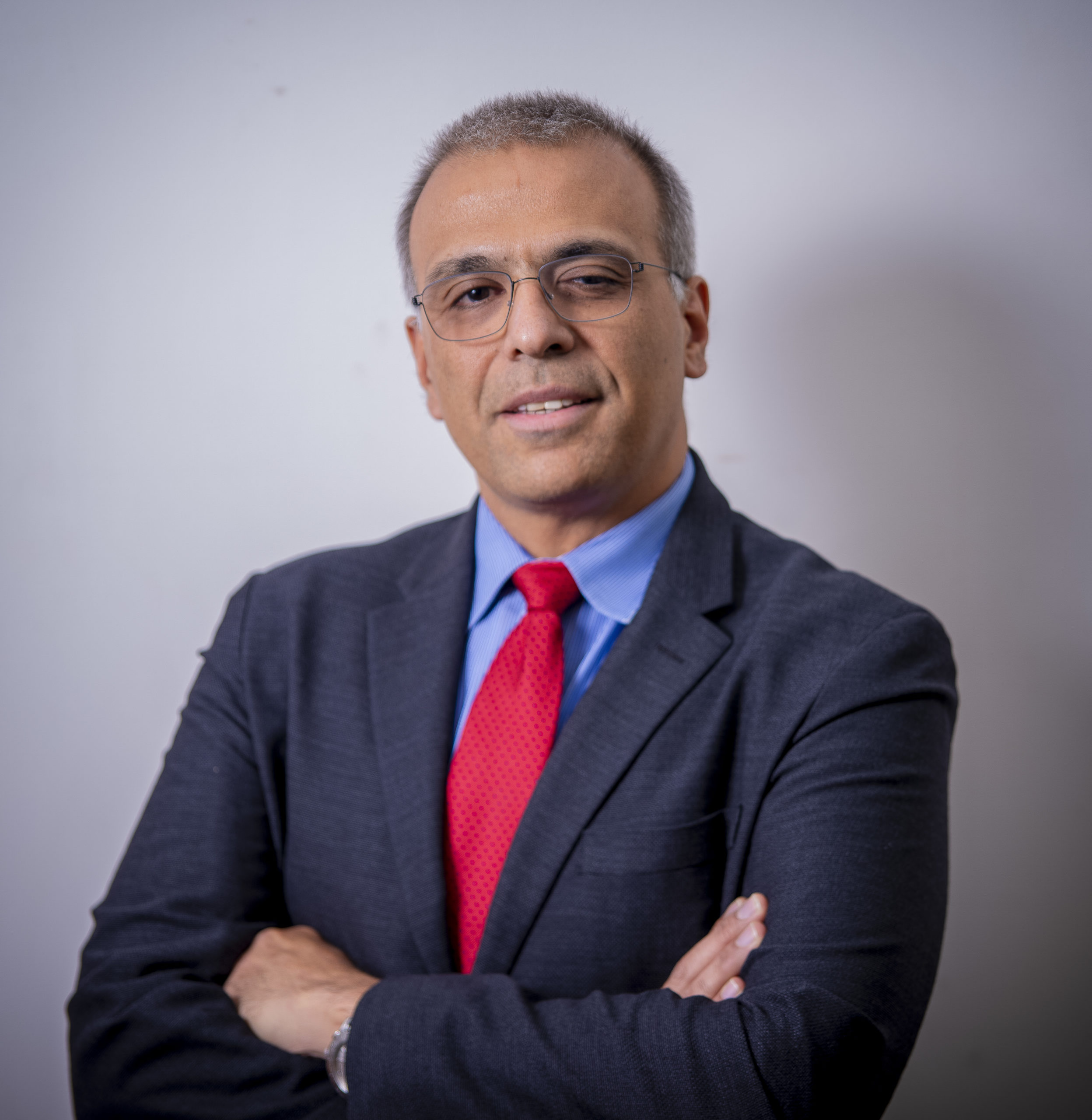 Christopher Camacho (Class of 1986, Form 5)
National Scholarship winner in the Sciences, Christopher Camacho earned a Bachelor of Science degree in Biomedical Engineering from Duke University, and a Masters of Science in Medical Biophysics from the University of Toronto, focusing on MRI Physics. He started the first MRI centre in Port of Spain in 1996.
His professional team and associated doctors have pioneered several areas in the fields of Medical Imaging, Interventional Cardiology and Prostate Oncology, and continue to be a vitally important service provider in our national healthcare system.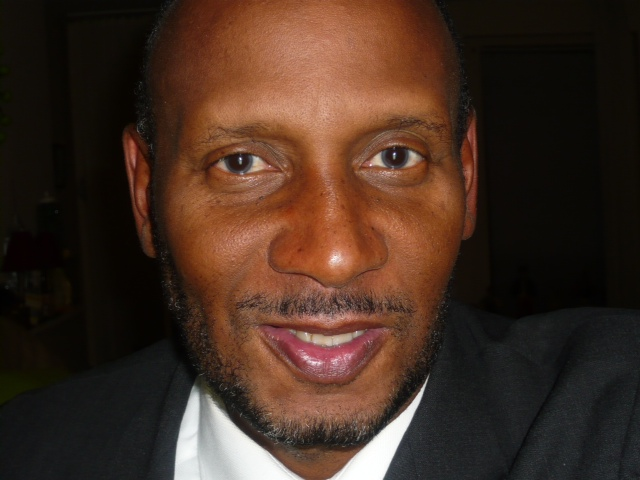 Selwyn Garraway (Class of 1973, Form 5)
Selwyn Garraway is an accomplished watercolor painter and illustrator who specializes in watercolors of landscapes, historic and vernacular architecture and private commissions of "House Portraits." 
Selwyn obtained his Bachelor of Fine Arts degree from the School of the Art Institute of Chicago and his paintings have been exhibited at among others, the Trinidad and Tobago National Museum and Art Gallery, the National Arts Club and the Salmagundi Club in New York City.  His art career spans some 40 years and he resides in New York City where he also has his art studio.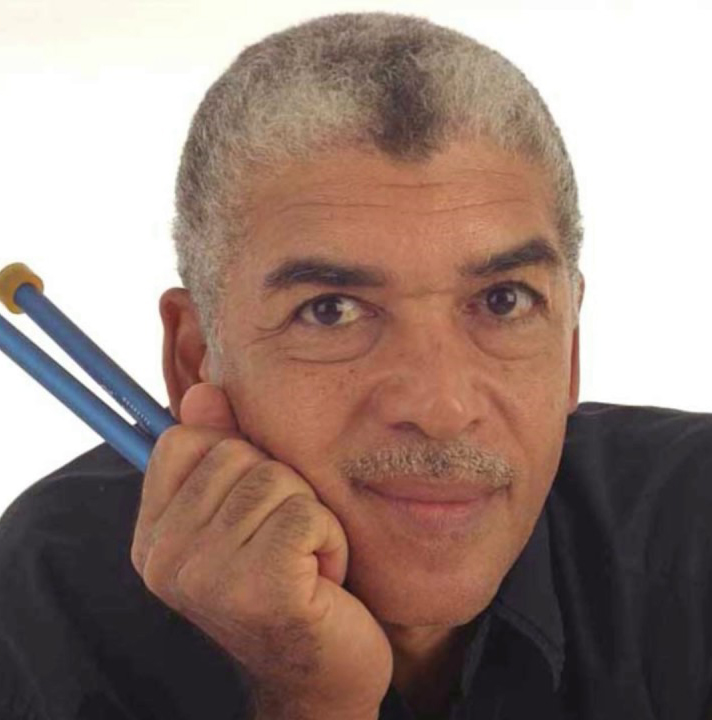 Ray Holman (Fatima Years: 1968-1999)
Ray Holman won the soloist competition in the 1964 Steelband Music Festival at the age of 20, hereby becoming the youngest player to accomplish this feat, up to that time. He made Panorama history when he became the first man to compose, arrange, and play his own tune after Starlift played "Pan on The Move" and placed third in National Panorama Finals.
Ray stayed at Starlift until 1974 before becoming a freelance arranger for several bands including Exodus, Pandemonium, Tokyo, Phase II Pan Groove, Hummingbirds Odyssey Pan Groove, and Power Stars. In 1988, he was awarded the Trinidad & Tobago Humming Bird Medal Silver for Contribution to the Development of Music for the Steelpan.
Ray was a popular teacher at Fatima and retired in 1999 after 31 years service. In 2015, retired teacher, Glen Roach scribed a profile on Ray Holman. The profile can be viewed here.