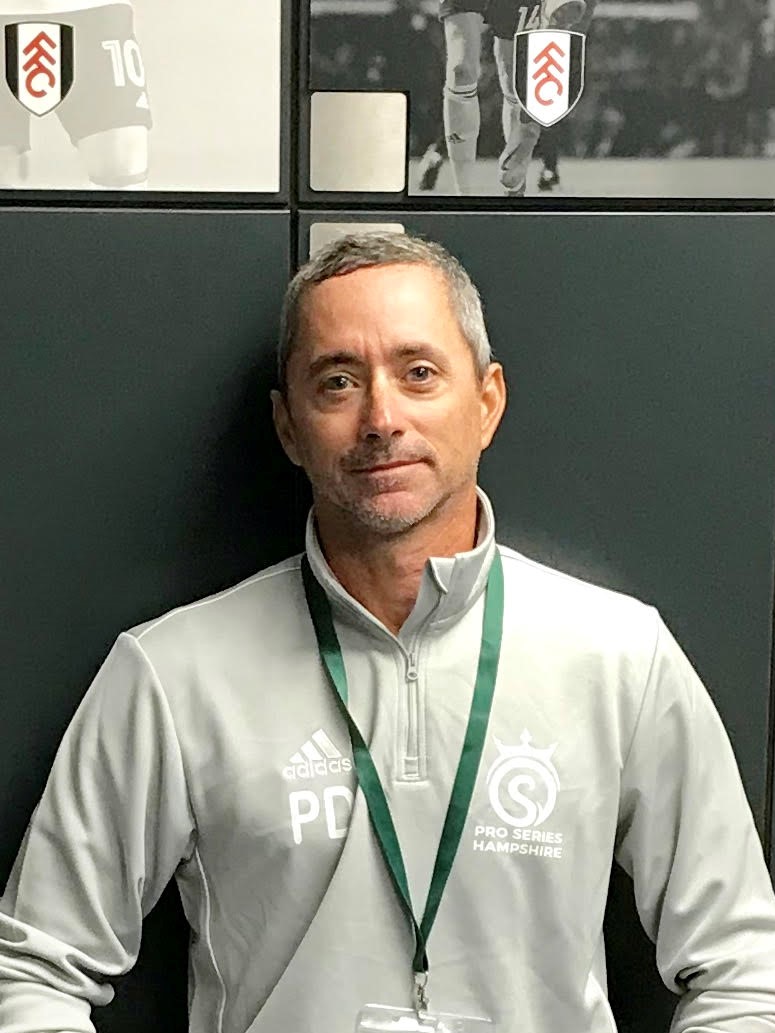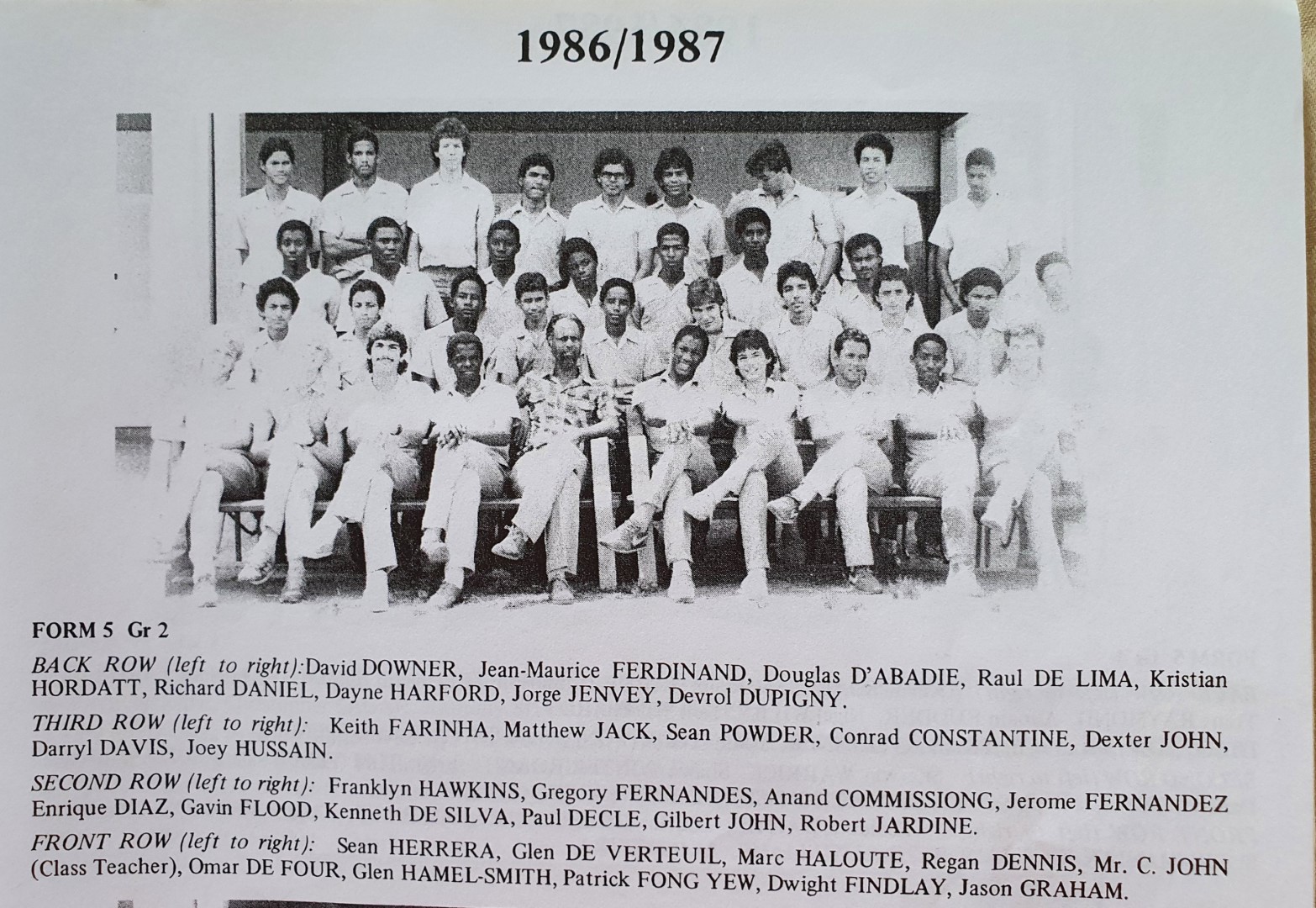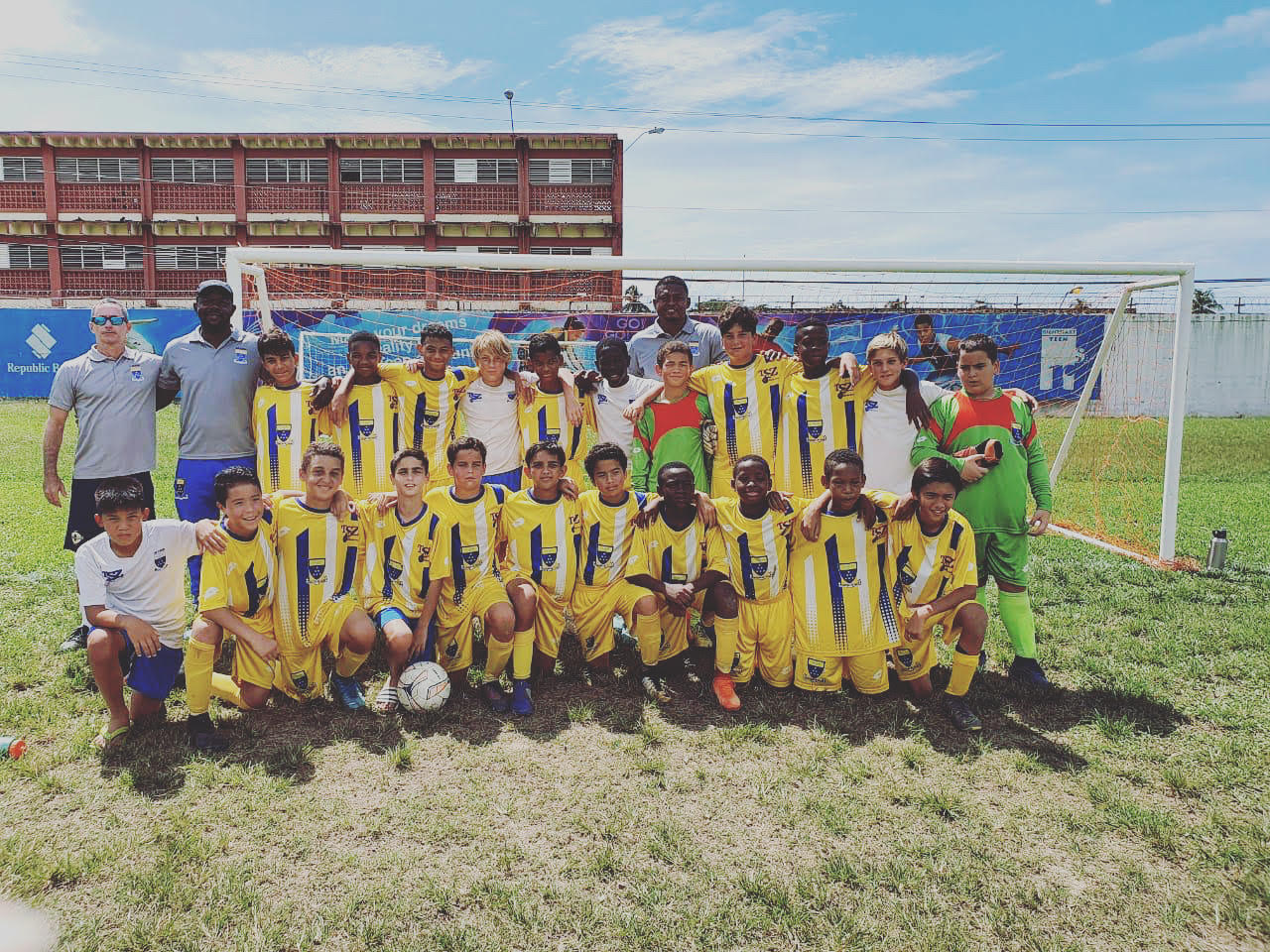 Fatima Under-13 Team, 2019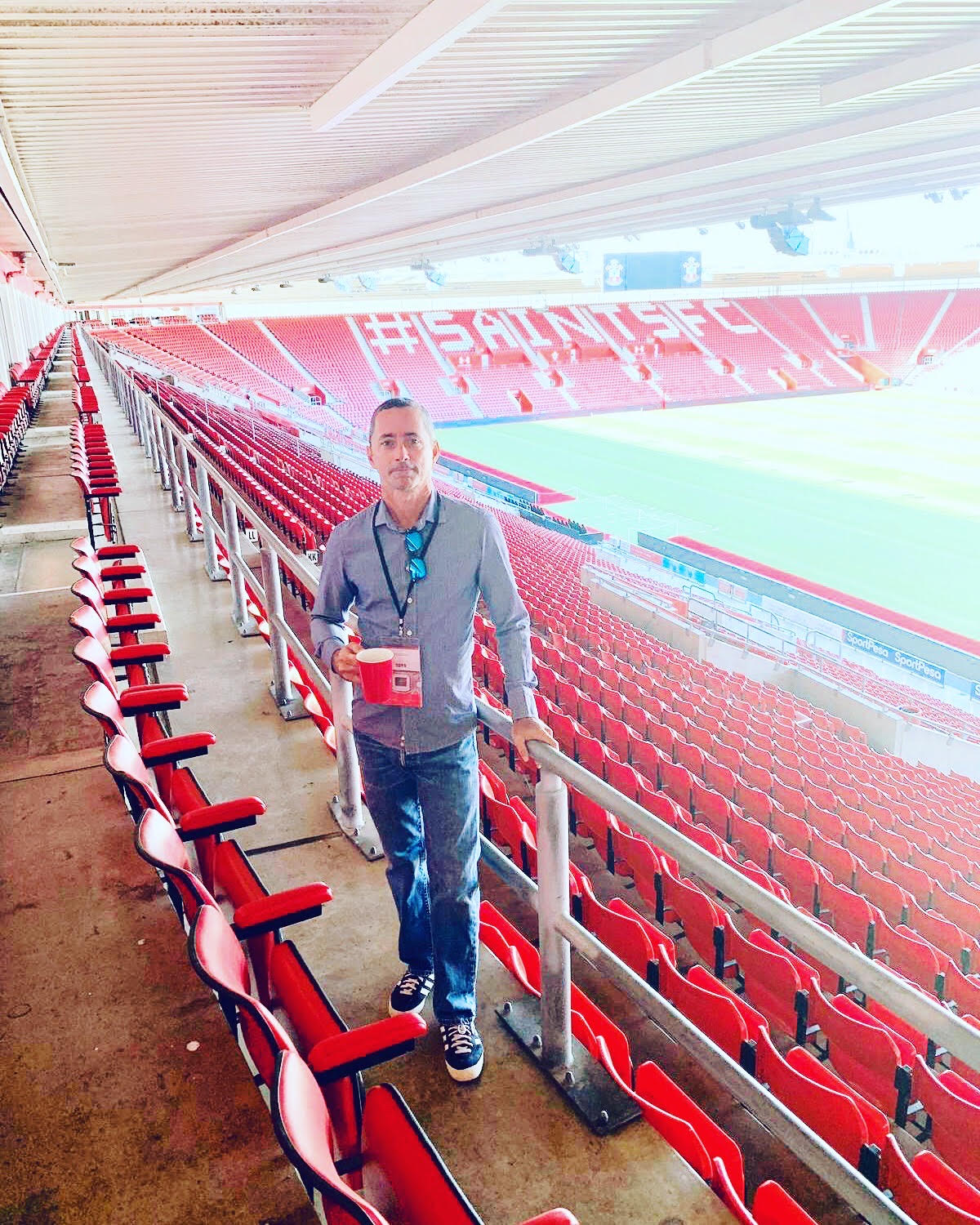 Visit to Southampton FC stadium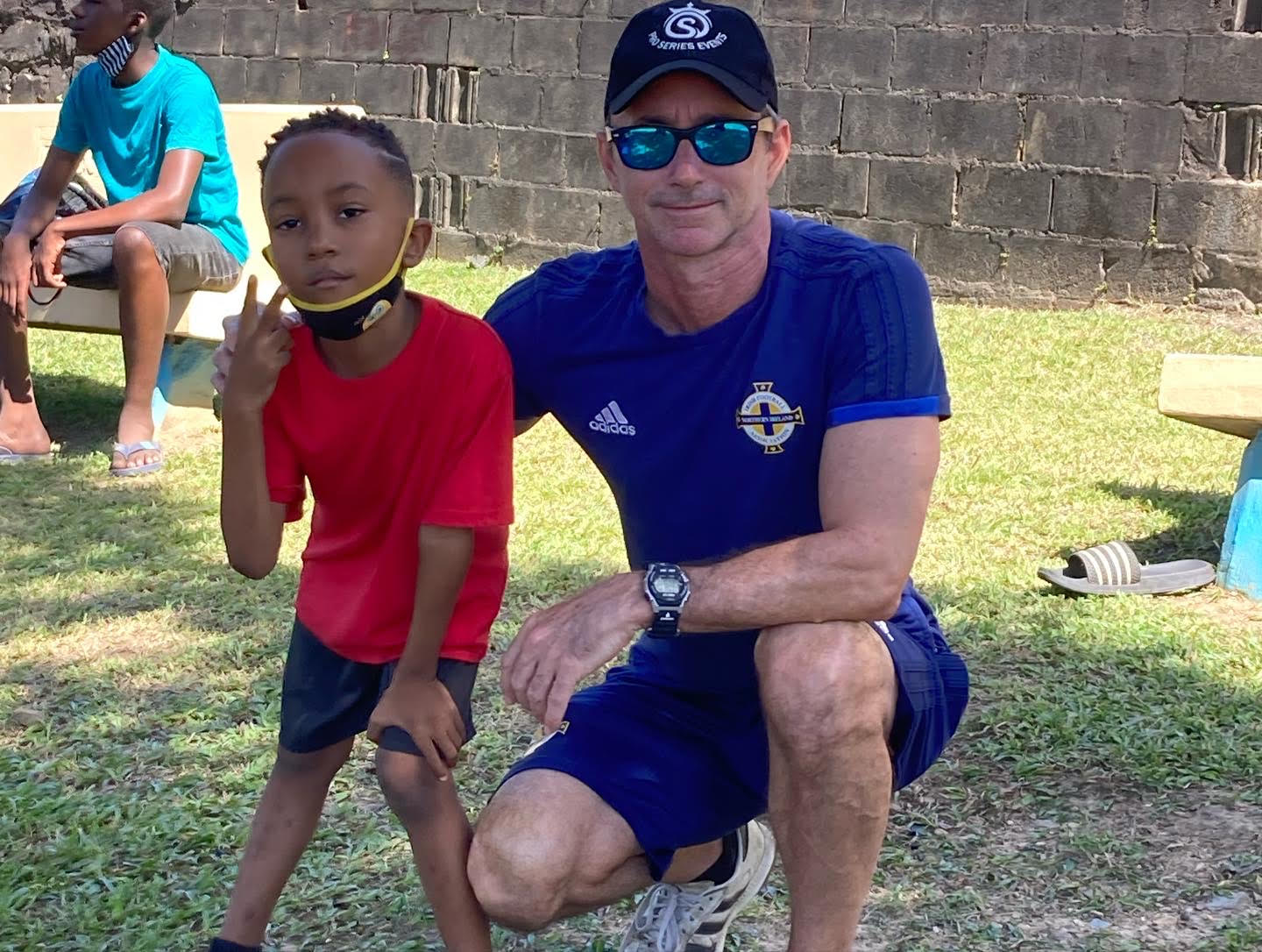 Visit to community football program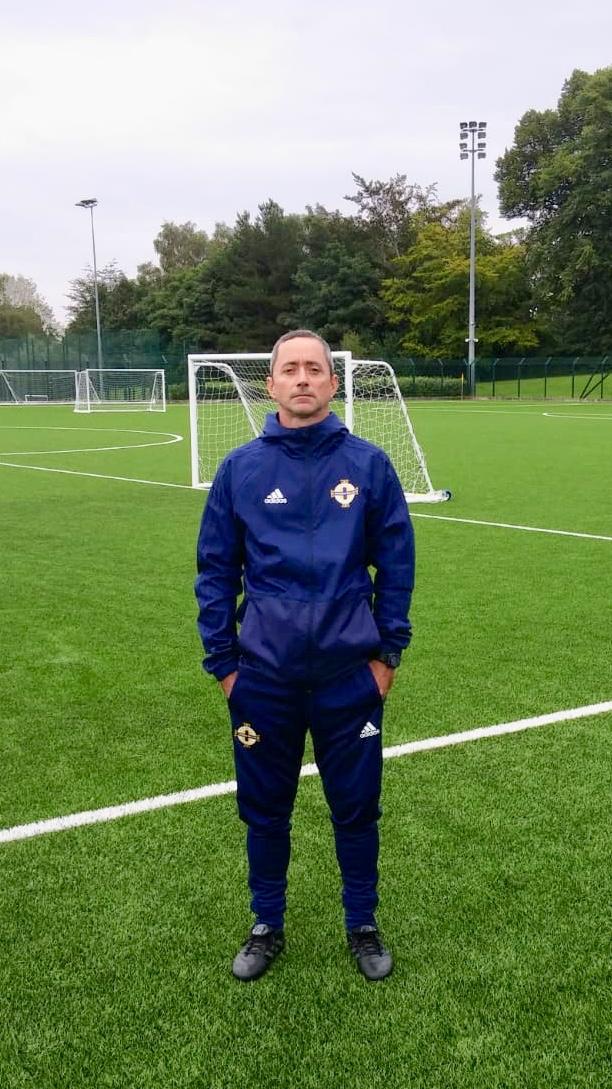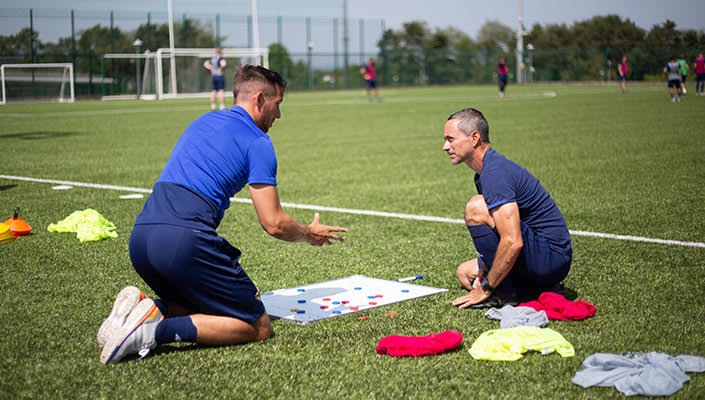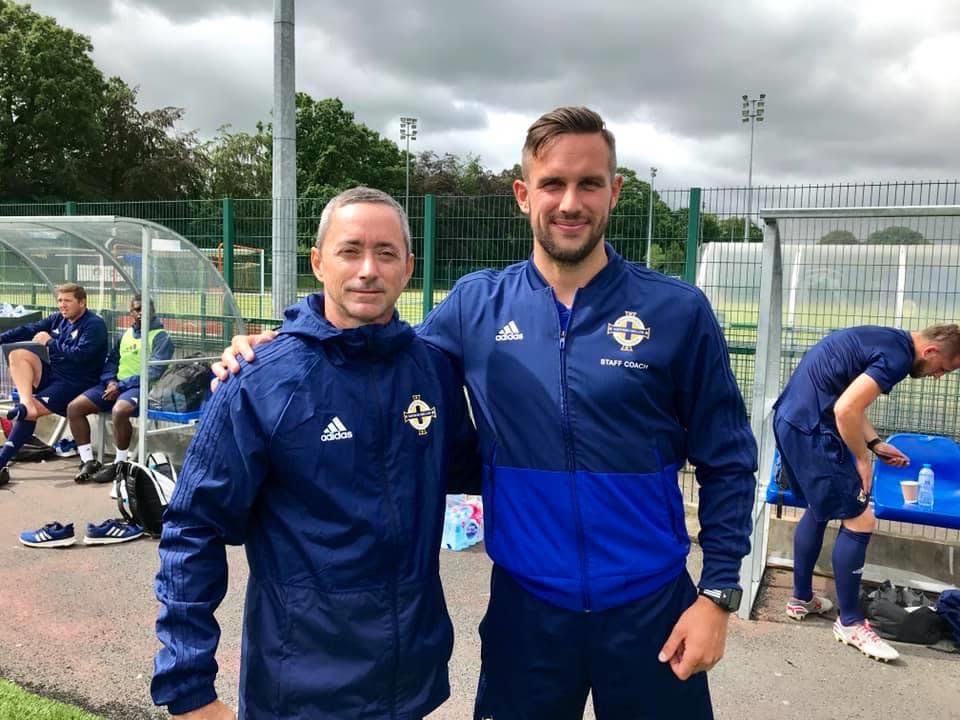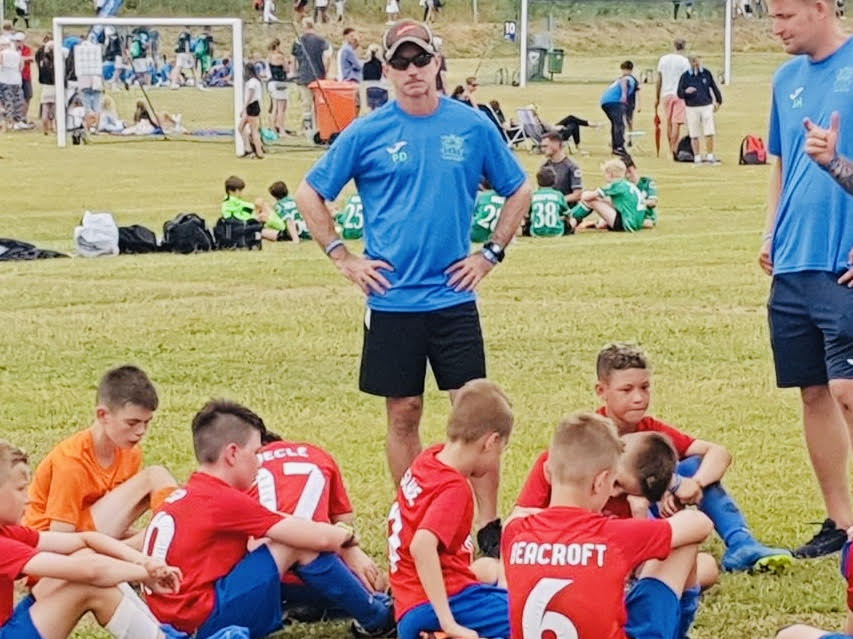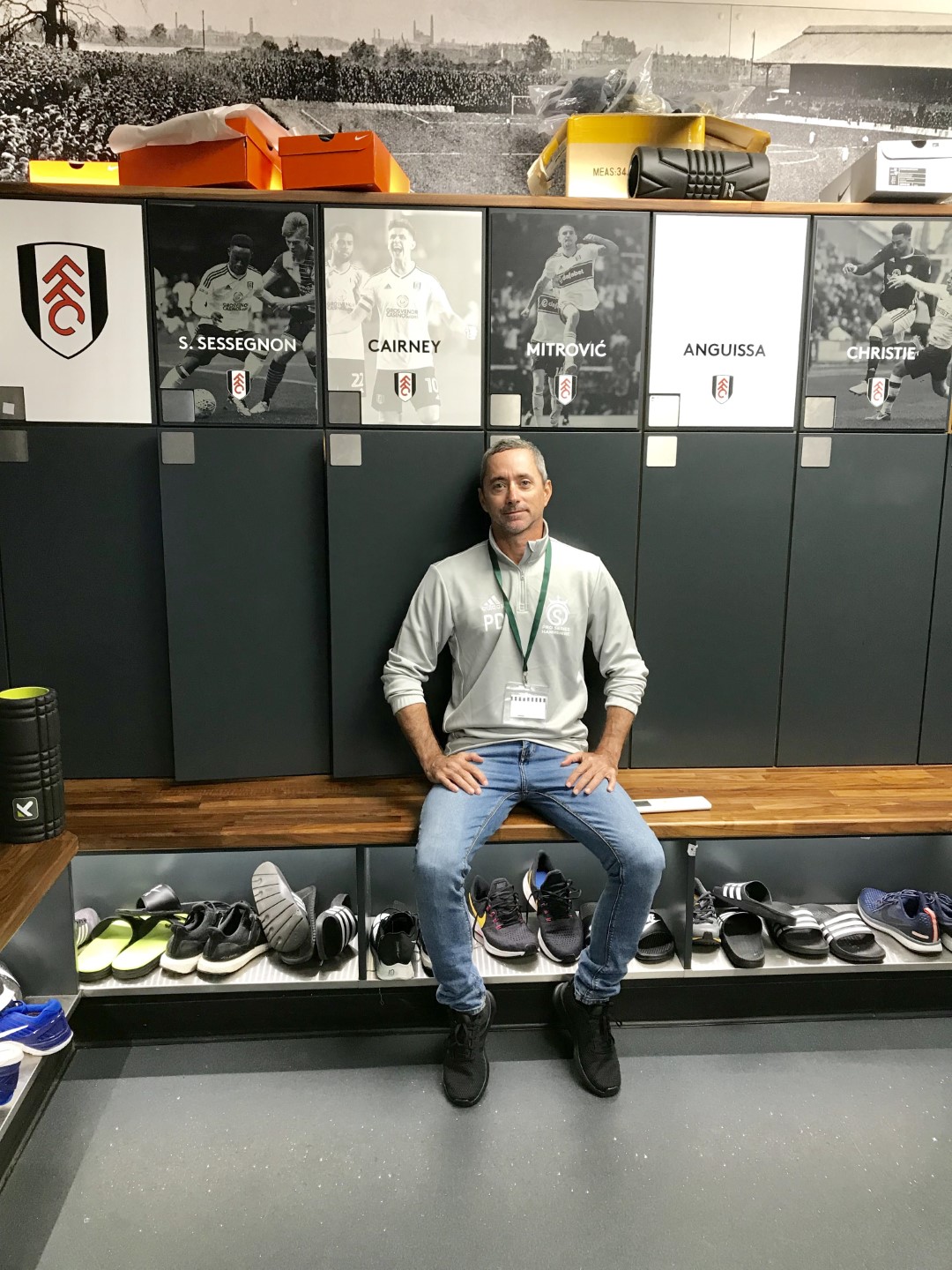 Visit to Fulham FC Locker Room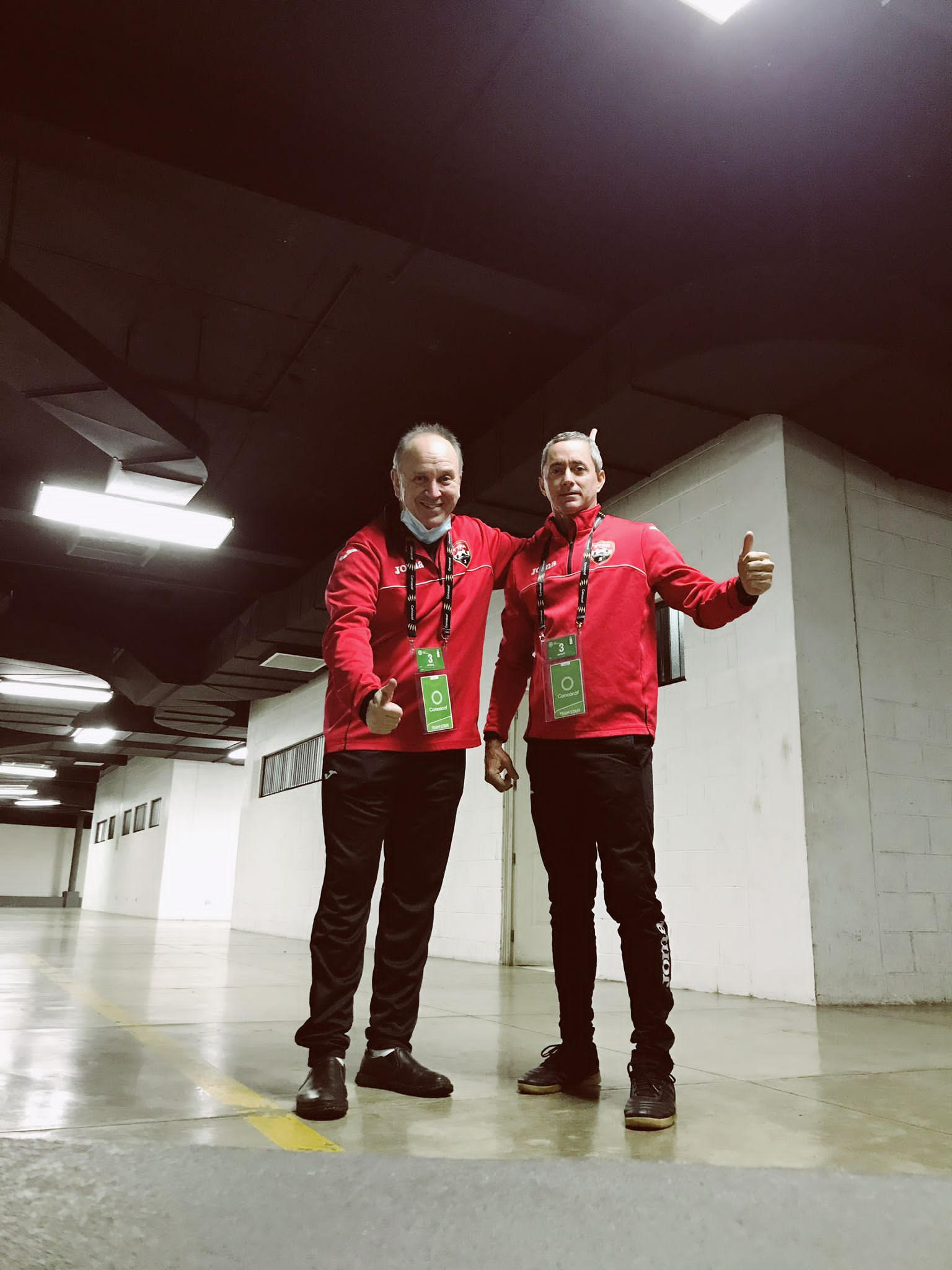 CONCACAF Championships, Guatamala, 2020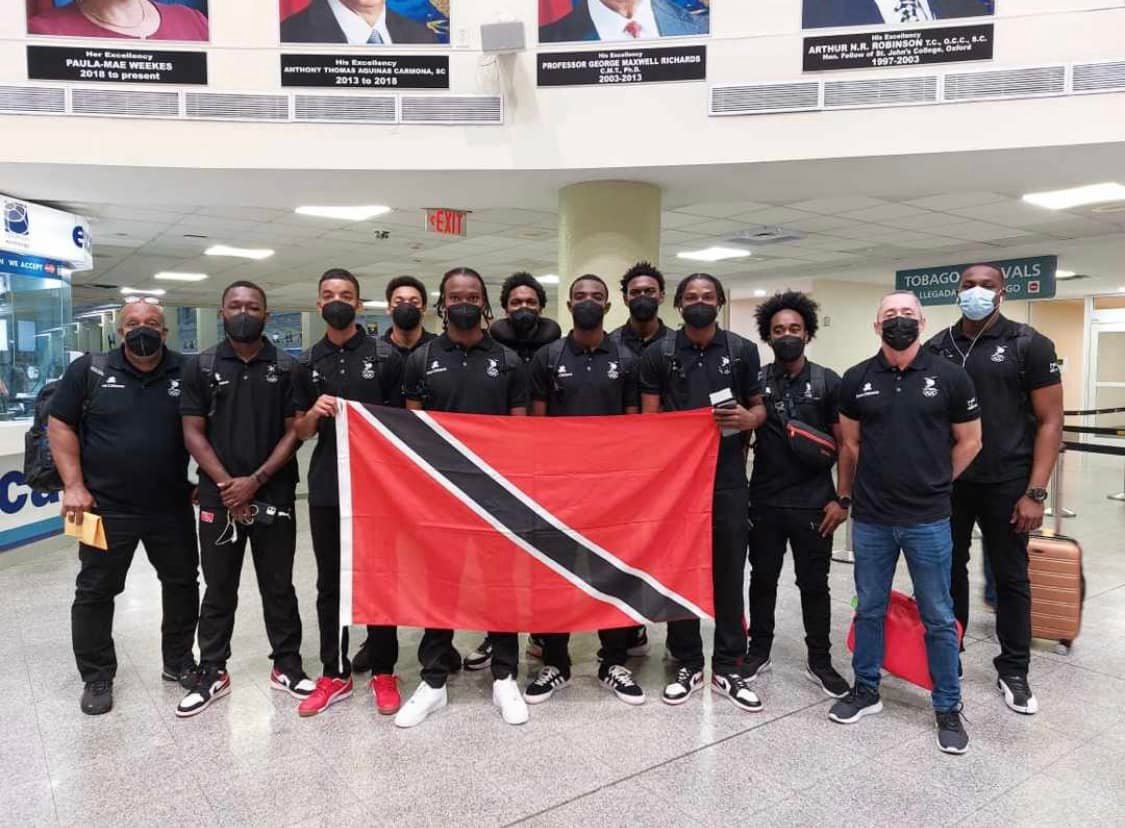 The TT National U-23 futsal team on their way to the Caribbean Games in Guadeloupe, June 2022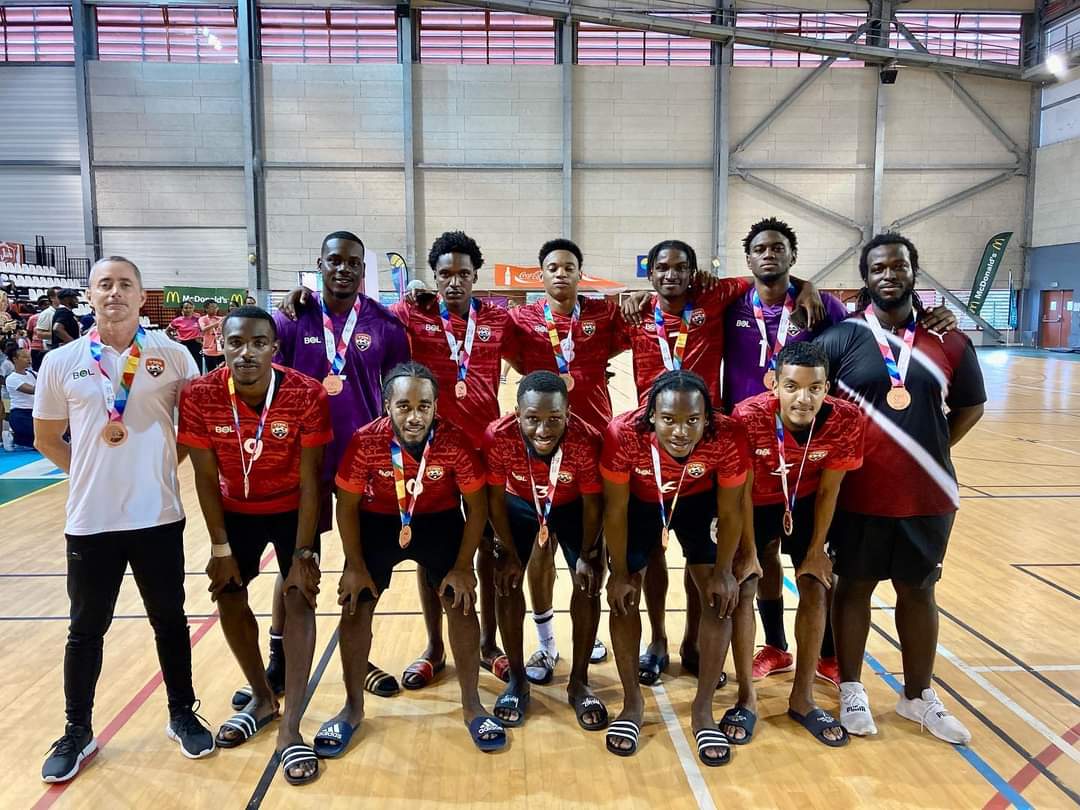 The TT National U-23 futsal team celebrating their Bronze medal at the Caribbean Games in Guadeloupe, July 2022
Paul Decle (Class of 1988) is currently the Head Coach of the Trinidad & Tobago U23 Men's Futsal Team. He is also a TTFA and UEFA B Licensed football coach and was accepted onto the UEFA A License course in Belfast, Ireland, for August 2022. He has local and international coaching experience––in Trinidad, USA, Central America and Europe. Prior to his Head Coach position, he served as Assistant Coach on the TT men's senior team which participated in the CONCACAF World Cup qualifiers in 2021. Paul also heads his own youth organization, Pro Series Events, which holds unique programs to give young footballers opportunities to develop their skills and learn the game of football.
Facebook & Instagram: Proseriesevents
Q: Why did you select Fatima?
It was the school of choice in my day, and one that all the boys wanted to attend.
Q: How was your experience at Fatima (pleasant and/or non-pleasant; worst mischief, etc).
The environment at Fatima showed me that education and sport are similar disciplines and can exist side-by-side, giving equal importance to both.
Q: You played both football and cricket for Fatima. Did you have a preferred sports?
In those days, no. We played whatever sport was in season. It's different now where football is played year round, so you have young players choosing a sport and many sticking with one.
Q: Who was your favourite teacher(s) and which teacher(s) did you give the most trouble?
I never had a favorite teacher. Perhaps Mr Ramdass as a Coach, I remember the best. He was the one that invited me to be in the different sports and would look out for me most times. When we missed practice he would spot you in school and check in to see what was up.
Q: Have you been able to maintain friendships with your classmates since school? Any class reunions?
I've maintained many friendships from Fatima over the years. The Fatima fraternity is a strong one.
Q: Which part of the school brings back your best memories (e.g. AV Room, Hall, Quadrangle)?
For me midday league in the quadrangle would be a great memory; playing in front the school and winning was a special one.
Q: Tell us about your academic/career path post-Fatima.
I have never stopped learning and exploring new things: most recently in 2020, completing my UEFA B license as well as I am now in training to become a Coach Educator. I also plan to return to the Irish FA in Belfast to begin the UEFA A license which is the second highest qualification a coach can achieve in football. So I am still learning and improving my knowledge and skills-set.
Q: What qualities and values did you take from Fatima that helped you in your career?
Discipline, consistency and an attitude to never give up.
Q: Talk about your experience as a part of the Fatima coaching staff.
I got the opportunity to be part of the re-building process under Technical Director Hayden Martin. It will always be one of my most memorable experiences: being able to give back to my school, and in sport even better. Over the period 2015-2019, we were able to restore: pride in playing for the College, as well as consistency in the way the teams played and performed. I believe with Coach Martin we saw a very productive and successful period for the coaches and players. It's certainly one that I learnt a lot from, as it helped me in my formative years as a coach. Fatima College, I can proudly say is once again a force to be reckoned with in football.
Q: Futsal is relatively new to T and T. What attracted you to the world of Futsal?
When I was exploring the idea of starting Pro Series I wanted something fun that matched the flair and skill of our players, so I researched what was happening in Brazil at the younger ages. I thought Futsal was a perfect match…and it proved to be a game changer for our youth.
Q: The FIFA Futsal World Cup is held every four years (The current champions are Portugal, who won their first world title after beating the 2016 defending champions Argentina in the final of the 2021 tournament in Lithuania. The next competition is in 2024). Besides the obvious basics of Futsal being 5 vs. 5, what are the other major differences between Futsal and traditional football that newbies to the game would not be aware of?
Futsal is played in a smaller area so the major difference is that it requires the player to think and act much faster. To be successful your skill level and decision-making ability have to be very good. Each position requires you to defend and attack, so it's really a great tool for development also for footballers who want to improve their game at any age.
Q: What was your main take-away from the Futsal CONCACAF World Cup Qualifiers in 2021?
My main takeaway––from a coaching perspective––was seeing our team in a competitive environment. Coming out of this, we were able to assess our strengths, and the areas to improve when compared to the top two teams in CONCACAF. We played both the tournament champion Costa Rica and runner-up Guatemala.  
 Q: Congratulations to you and the Trinidad & Tobago team earning a Bronze Medal in Futsal at the inaugural Caribbean Games in Guadeloupe July 2022.Tell us about that experience.
 As a Coach – you dream about coaching at the highest level either at a Professional level  or at a National Team level representing your country.  This is my third National team post and first as a Head Coach. 
To win a bronze medal, there is no greater feeling. Extremely proud of the team and this accomplishment. We wrote our team into the history books. We had three months to prepare footballers to play the completely new sport of Futsal.  The planning and preparation from a coaching perspective was really important. Sticking to the process, in times when it got really difficult and keeping the belief in the team.
Team building was a major part of our success. How we fit a diverse group of individuals to become a team all working towards one objective. Again from the coaching side this is so important in medalling at an international event.
The bronze medal game our opponent Martinique made it very difficult for us on the night but the players showed tremendous character and pulled it off in the second half.
The sacrifice that goes into it was all worth it at the end, especially having success as we did against experienced opposition. Our game against Suriname was judged the game of the tournament and to top it all off our captain #10 Che Benny was named MVP of the tournament.
Q: What are your short, medium and long-term goals for the sport locally.
Short-term I would like to see Futsal played in the schools and youth academies. This will help to get more players playing, and also to improve awareness of the sport. Medium-term would be to grow the player pool to support national teams and to see Futsal assist in improving the quality of our local talent. The ultimate long-term goal is to see Trinidad & Tobago qualify for a Futsal World Cup.
Q: How did you modify/adapt your programs and training of players during the Covid-19 pandemic?
Well that was quite an experience! With the national team we had permission to train as normal. With the younger players, our major concern was keeping in communication with them and ensuring their well-being. We used the traditional online methods by doing Zoom coaching sessions. Once they allowed small groups, we adapted again by doing athletics-based training because we were not allowed to use the ball––so lots of running, agility, speed work, etc. Finally, things began to re-open and we gradually got back to our normal activities.
Q: Tell us about the creation of Pro Series events.
Pro Series came out of a travel experience when I visited Barcelona. What I saw was a lot being done with a little, and I thought it also possible for us. We needed to do the best for the kids with whatever resources we had: make the game fun again in a structured environment. So we grew from two players to 100 over the period of five years from 2015 to 2020.
Q: Which team(s) are you backing in this year's World Cup in Qatar?
I have always supported Argentina. I am a fan of the game first, so I really enjoy a competitive game. I think right now Brazil and France have teams that can do very well. The game has evolved so much that there are maybe four or five teams that all have a chance.
Q: Do you follow any other sports and teams?
Recently I really enjoyed attending the CPL cricket. It definitely brought back the fans and excitement to cricket. I do not have specific teams. I do have an appreciation for professional sport as I have been lucky to see how the coaches and players prepare (for example baseball, NFL) and I have recently been watching basketball as the movement and transitions are similar to Futsal. Of course, athletics is the foundation for all sport.
Q: Tell us about your family (wife, kids if applicable).
Family is everything, never to be taken for granted. They are your biggest support. Without them I wouldn't have been able to pursue coaching as well as achieve what I did. I try to give back that support to them in their own careers.
Q: Any hobbies and/or guilty pleasures? Any bucket list items?
For self-development, I read books. I will spend 20 to 30 minutes every morning reading. I love playing snooker when I have time. Guilty pleasures: I'm a foodie and love to seek out good food, and good coffee. Bucket list is to attend a World Cup.
Q: What was the last good movie you saw?
'No Time To Die', James Bond.
Q: Favorite Sunday lunch?
Stew oxtail with red beans and provision.
Q: What does 'Nitendo Vinces' mean to you?
Be yourself, be proud of that and never give up.
Q: Any closing remarks?
I have to say 'Thank you' to Father Gregory for his service and leadership. He has definitely inspired me. Also, a big Thanks to the Fatima Old Boys Association for their efforts in helping build and maintain a great environment for the students. There is something for everyone at Fatima, no matter what your interest is.