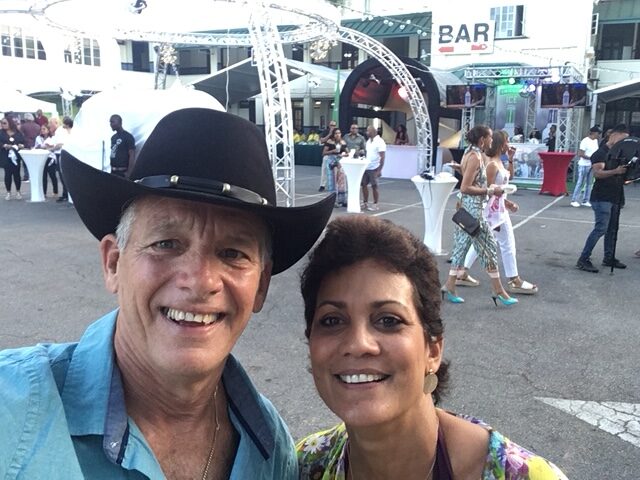 Roger with wife Denise at Fatima Fete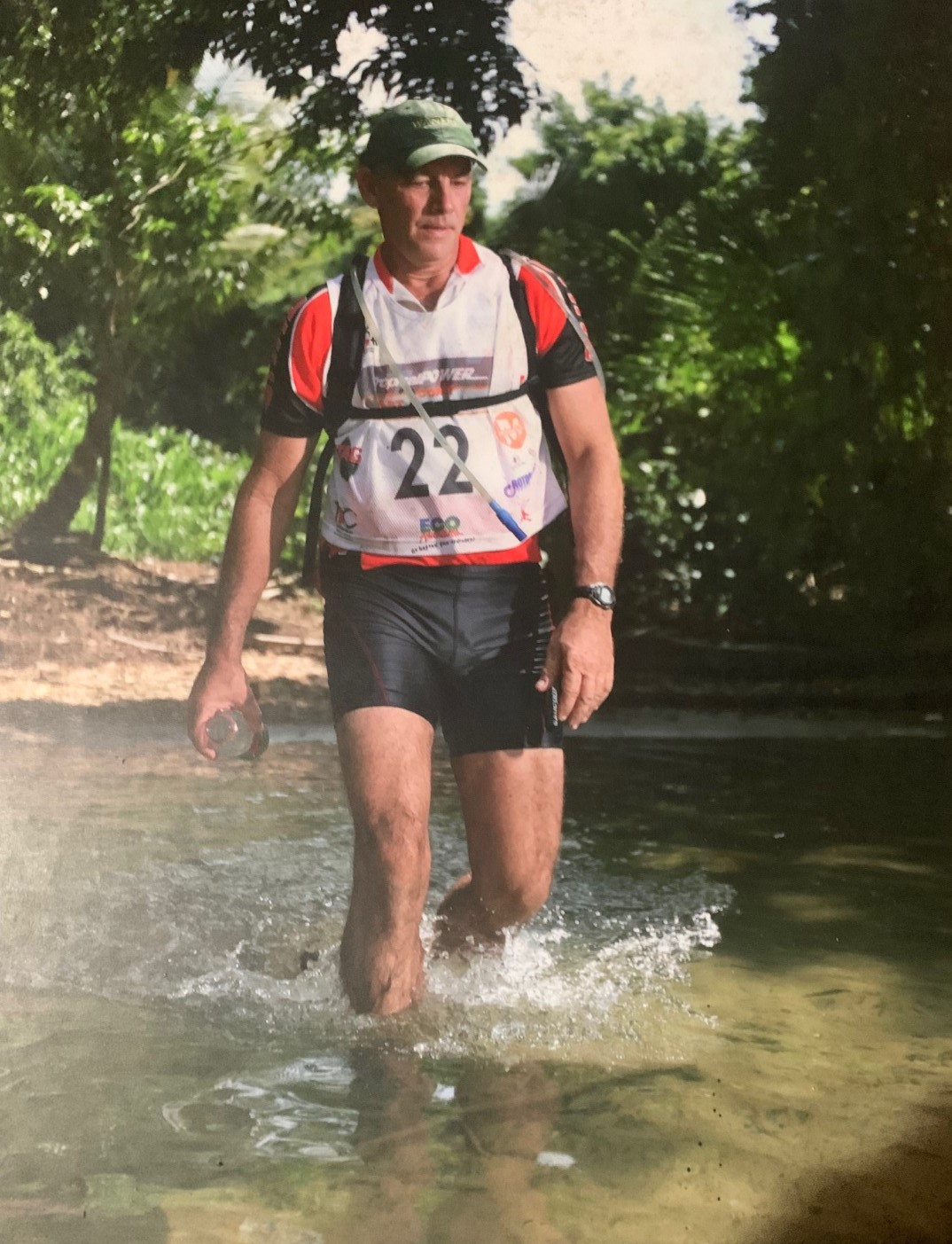 Running Paria River in the Trinidad Coast to Coast Multisport Race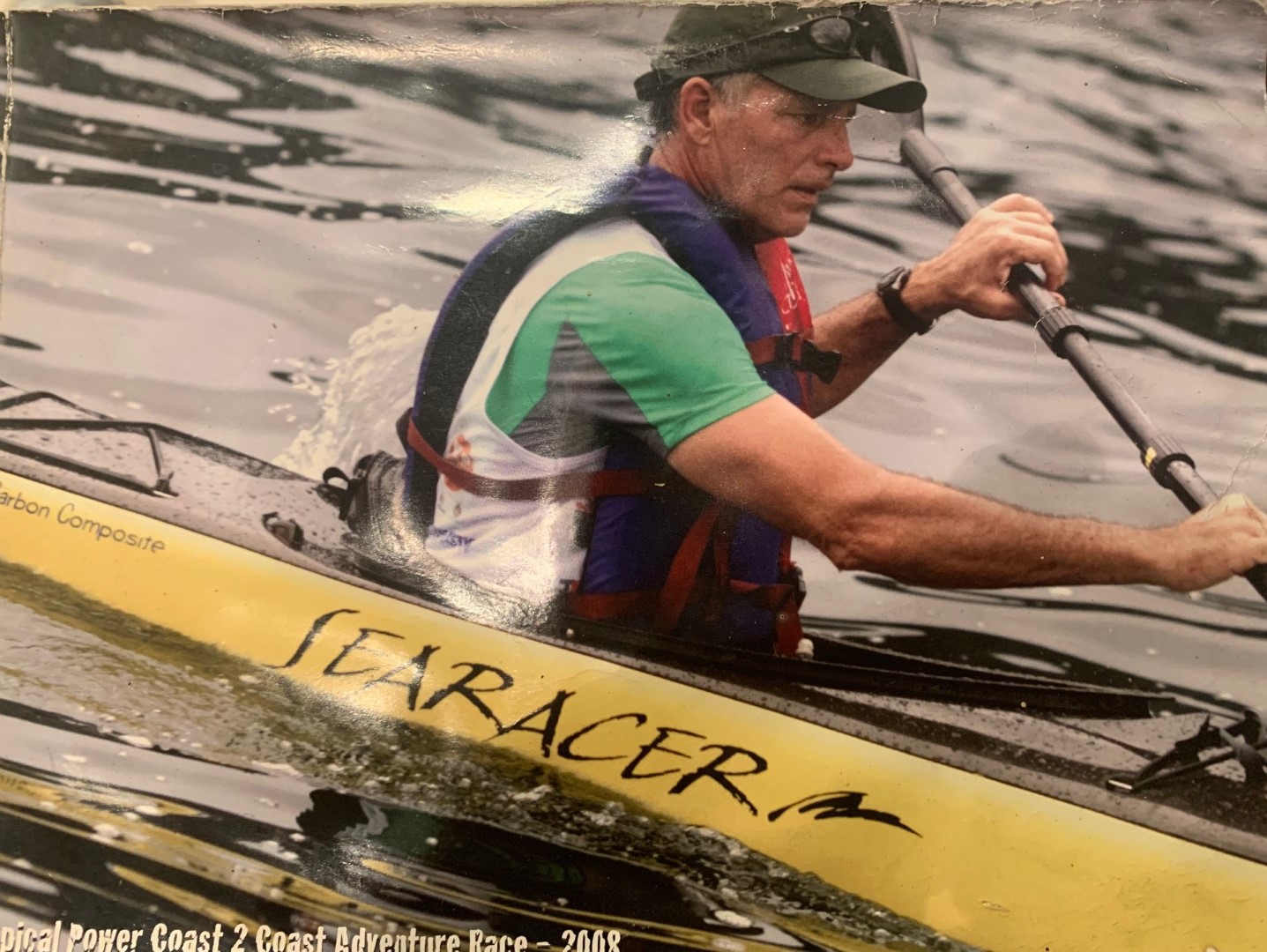 Kayaking along the North Coast in the Trinidad Coast to Coast Multisport Race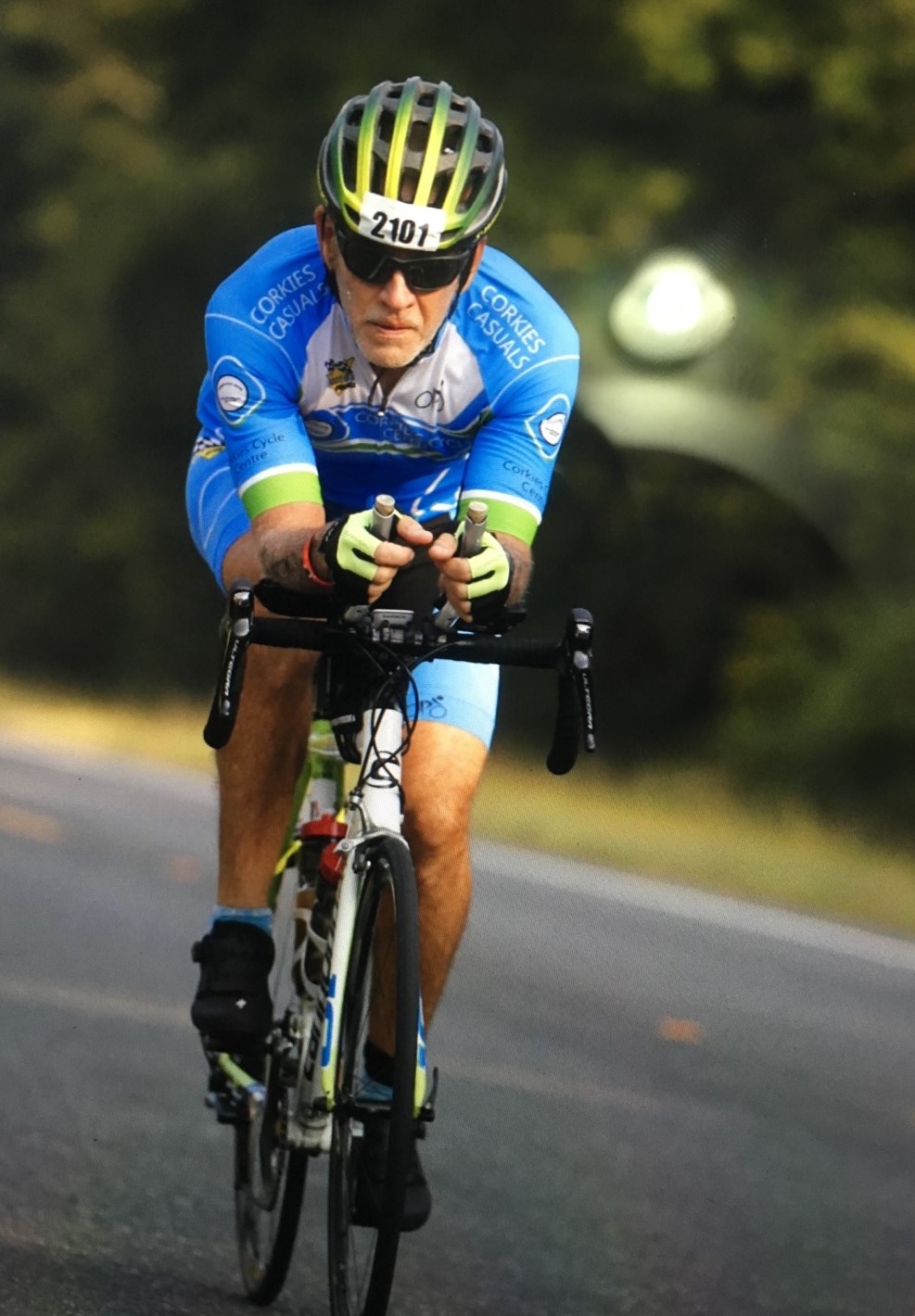 Riding in the Ironman Race in Chattanooga, Tennessee
Q. What years did you attend Fatima?
Years attended Fatima: 1969 – 1975
Q.  How long did you serve on FOBA?
Served on the Committee: 1998 – 2014 (15).
Years as President: 1998 – 2002
Q. What was the most challenging aspect of being President of FOBA during your tenure? What were you most proud of during your tenure?
Other than the Mayfair and the odd concert, the College had no fund-raising events that generated a steady source of much needed income to meet the large deficit which existed because of inadequate government funding. As a result, a lot of upgrading and maintenance issues could not be addressed.
Mr. Mervyn Moore, the Principal at the time, was close to retirement and a new Principal was being sought.  We worked closely with the Board of the Holy Ghost Fathers in identifying the new Principal as Mr. Anthony Garcia; then we worked closely with him, advising and supporting developments and initiatives to upgrade the College.
The Security Fee structure was increased, the Salt 'n Pepper Cook-out was introduced––both of which increased much needed revenue.  The PSG was formalised and all stakeholders met once monthly to address the issues of the College.
Q. What was your vision for FOBA while you were at the helm?
FOBA was not as large and vibrant an Association as it is today, and we needed to reach out to our Alumni to rebuild and get more involved in supporting our beloved alma mater.
Q. Which part of your time at Fatima brings back the fondest and/or least fond memories?
Least Fond: First few weeks I felt very intimidated, having come from a very small Primary School.
Fondest: Scouts and two years in Form Six.  Our class really bonded together and it was the time that the House system came into effect as a result of Clive Pantin. I became the first captain of Steward House, and with it was given responsibility which I guess helped me to develop and mature.
Q. How long did you serve on the FOBA committee before you ran for President?
Served one year on Committee.
Q. What made you decide to run for FOBA President?
The Old Boys Association was struggling with small numbers and minimal visibility at that time.
Q. Is there anything you would have liked to have done during your Presidency but didn't get a chance to do?
Not really. We had accumulated a vibrant, diverse and committed group of alumni on the committee, and I was confident of the continued growth of FOBA and its vision. The Fatima Annual Carnival Fund-raising Fete was implemented under the following President, Mr. Stafford Yorke. This is a good example of the ongoing success of FOBA.
Q. How has the experience of being FOBA President influenced you?
Eye-opening and life-changing. A great insight into the short-comings and challenges of our education system, witnessing some immensely dedicated teachers, and meeting Fatima alumni who just have a selfless appetite to serve the College. Truly amazing men from all walks of life and generations, from the first class to recent graduates…just willing to help. I've been able to renew acquaintances and form new relationships that will be everlasting.
Q. If all your teachers were still there, who would you check first on visiting Fatima today?
Fr. Gerard Farfan. By far the best teacher I have ever had, and that includes those at University. But more than a teacher, he had a brilliant mind.  A true scholar, adventurer, priest and storyteller.  A man ahead of his time.
Q. Tell us about your career and family, post-Fatima College. Any highlights you wish to share?
Left Fatima in 1975. Attended the University of Guelph (Canada) 1976-1981. Obtained a Doctor of Veterinary Medicine Degree and returned to Trinidad to set up my own practice exclusively in the Equine field. Married, with three boys (all of whom attended Fatima College!).
Q. Have you been able to maintain friendships with your classmates since school, and any class reunions?
Very strong association with my classmates from 1975. We have always been a close group. We formed a loose association 'Class of '75 and Friends', and we have been fund-raising for the College for over 10 years.
We have an annual Bingo at the College, and for the last six years hosted a Golf Tournament which now donates not only to the College but to selected charities usually associated with Fatima Old Boys.  We have raised over $800K.  Prior to COVID, we had monthly meetings which now continue virtually.
A truly special group of alumni.
Q. What do you feel about Fatima and FOBA today, and how have they progressed?
Could not be more proud of both. When I started in the Old Boys, we were a second-choice College and small Association. Now we are the first-choice College in the North, and the Old Boys are a large, diverse and vibrant group.
Q. If you were elected President of FOBA tomorrow, what would be your first order of business?
Not sure I would change anything. Just continue as we have been doing, never losing focus on our goal to support and serve our College in the best way possible.
Q. Any hobbies? How do you spend your free time?
I love the outdoors––hiking, cycling, kayaking, swimming, running and adventure racing. Completed an Ironman in 2019. Involved in fundraising activities in my church at St. Ann's.
Q. Any closing remarks.
Nitendo Vinces!