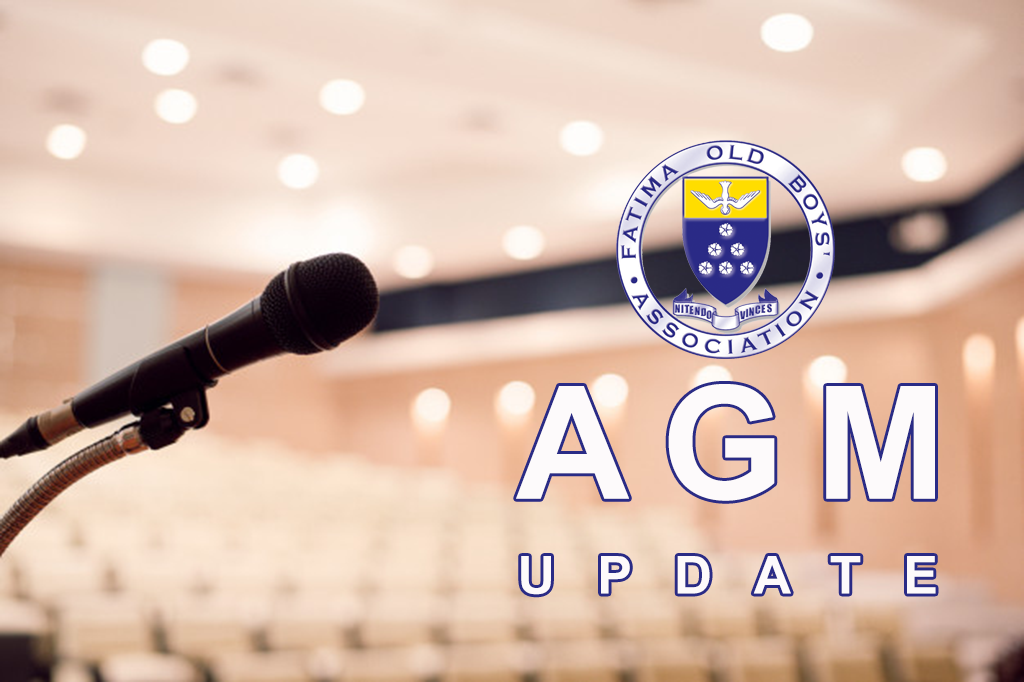 The Fatima Old Boys' Association has, as a result of the situation surrounding the Coronavirus (COVID 19) pandemic, made a decision to postpone our Annual General Meeting to a date later on in the year.
Our decision to postpone is made out of an abundance of caution and regard for both our management and alumni membership.
We will continue to monitor the situation and set the new date for the AGM based on guidance received from the Ministry of Health's protocols and pronouncements.
 By Order of The Executive Committee of The Fatima Old Boys' Association