One of Fatima College's most beloved teachers, Mr. Everard Pouchet, passed peacefully from this life on the afternoon of April 23rd, 2020. A private funeral service was held on Wednesday 29th April, 2020. Everard is survived by six children.
He was born in Cocorite and became a resident in Diego Martin in 1964 where he lived with his wife, Marlene, and raised their six children.
 In April 1990, Fatima Principal Mervyn Moore had an accident which required him to be hospitalized, and Fatima found itself without a Principal, Vice-Principal and Manager. Mr. Pouchet acted as Principal during this time, with Mr. Francis John as Vice-Principal, until July that year when Mr. Moore was able to return and continue his duties. Mr. Pouchet retired from Fatima in 1998 after 32 years of service.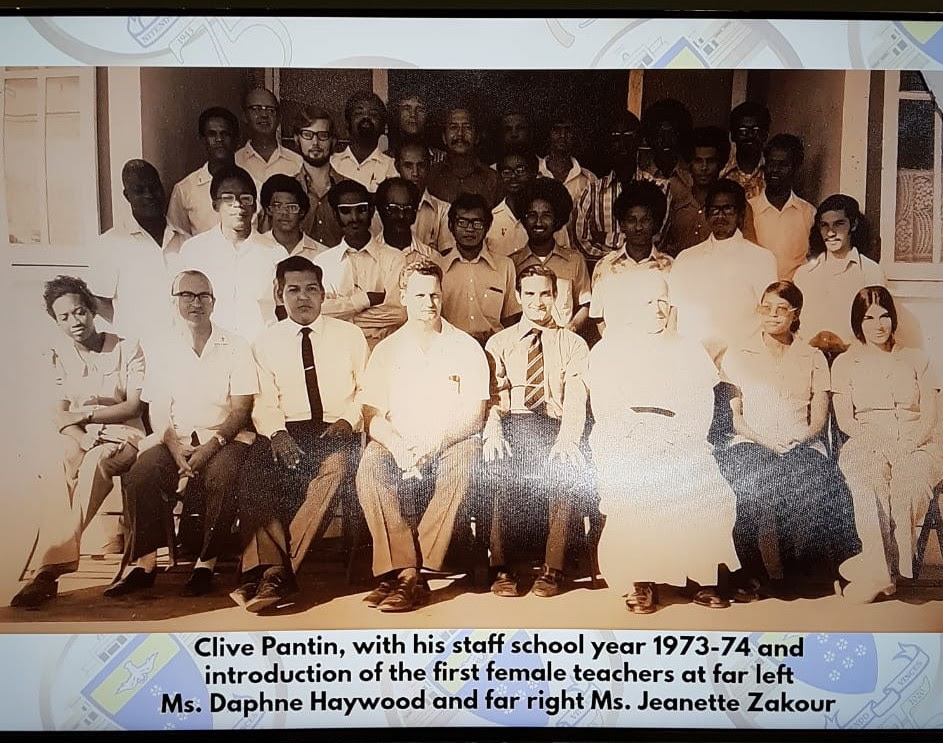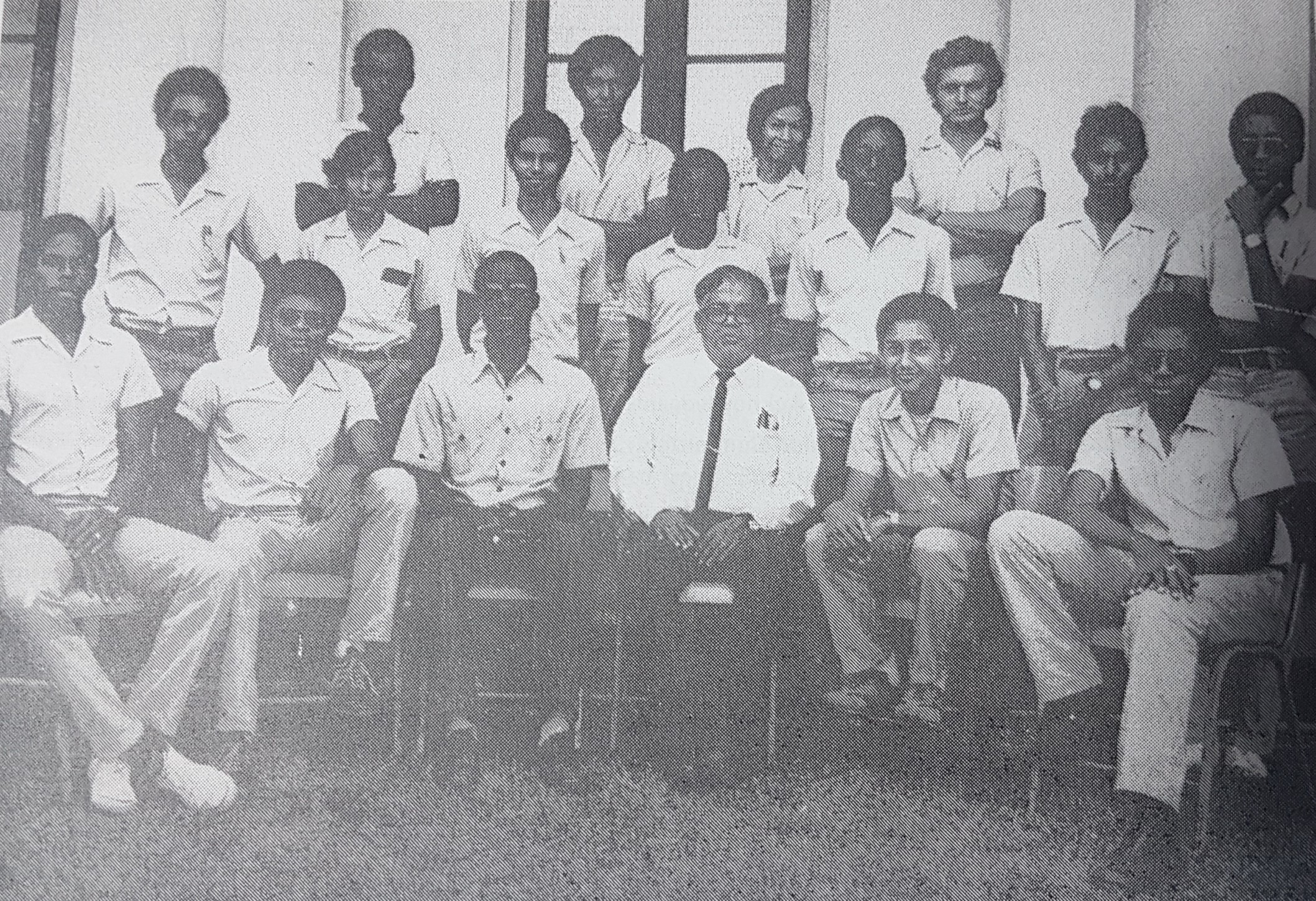 The 1984 School Annual publication team with Mr. Aloysius Joseph and Mr. Pouchet