The "Class of '75 & Friends" is a club that the class has founded that is dedicated to worthy causes, with emphasis on supporting former students and staff at the college who may be encountering difficult times.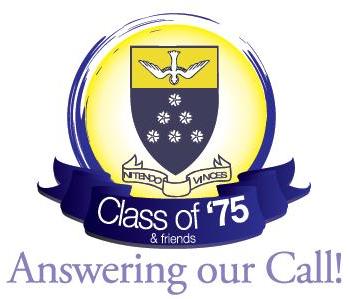 Their 1st project is the production of a 30 minute video documentary on Mr. Clive Pantin, former Principal of Fatima College, Minister of Education, national sportsman and founder of FEEL (The Foundation for the Enhancement and Enrichment of Life).
This feature is being produced by Clifford Seedansingh, a member of the Class of '75, who started his Film and Television career while at Fatima and has produced and worked on numerous documentaries, film and television commercials, local and foreign feature films.
The theme of this documentary would be Mr. Pantin and his contribution to the development of Trinidad and Tobago in sport, education and the country in general through the many lives he influenced as a person, teacher and principal.
This documentary would be given to his family, the school for the library, and also be offered for sale to Fatima alumni and possibly even run on national television for the right occasion.
The Class of '75 feels that this would be a good way to remember the Clive Pantin legacy and contribution to Fatima and Trinidad and Tobago and look forward to contributions to make this production a reality.
The estimated budget for this production is TT $65,000.00. If you would like to make a contribution to help make this video a reality then donations can be deposited directly to their Republic Bank account – A/C #340800070501. All donations will be fully recognized by way of thanks to sponsors at the end of the video.
For further information please contact Jeffrey Gosein at any of the following: 625-3323 (official), 685-1695 (cell), jgosein@printapak.net