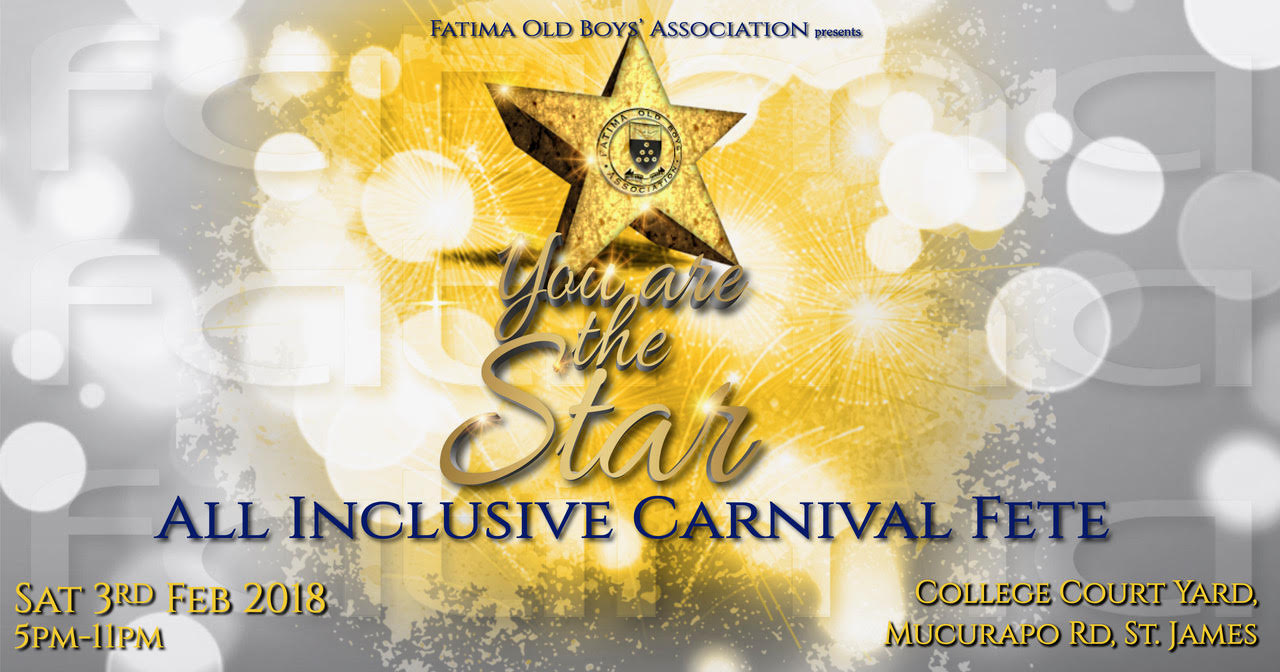 Mini Brass Festival!
Most bands in any All-Inclusive!
6 Bands!
15 Artistes!
Plus some more surprises!
Bands
Kes, The Band
Bunji/Faye-Ann and the Asylum Band
D' All Stars (Blaxx, Ricardo Drue, Teddyson John & Tizzy
The Flick (featuring Fatima Old Boy Daniel Roberts)
Dil-e-Nadan
Sekon Sta (Fatima Old Boy) & the soca squad
Artistes
Voice
Marge Blackman
Nadia Batson
Erphaan Alves
Shal Marshall
Patrice Roberts
Ultimate Rejects
Preedy
Turner
Lyrikal
Marzville
Olatunji
Rupee
Ronnie McIntosh
Plus some more surprises
Food
Traditionally a Foodie fete
Most food Servings than any all-inclusive
Over 35 Food Stations
Over 45,000 servings
5 Food Clusters
Executive Chef, Debra Sardinah-Metivier
Exit Food
Bar
Welcome cocktails
2 main bars with over 100 feet of frontage
Cocktail & Specialty Bars
Angostura Rum Swizzle
Hennessy
Johnnie Walker Green
Chivas Regal
Patron
Carib Draft
Jose Cuervo
Ciroc
Votini vodka cocktails
Bubbly & Wine Bars
Undurraga
Andre Moscato Spumante
Barefoot Pink Moscato
Martini and Rossi Asti
Cascine Prosecco
Jacobs creek
Beer drums spread throughout compound
3 Juice Bars
Non-alcoholic cocktails
Water drums throughout compound.
Sober zone to aid patrons in getting home alive
See where the money goes……
President of the Fatima Old Boys Association Ruthvin Thompson speaks about how the all inclusive fete benefit's Fatima College.
Fr. Gregory Augustine, principal of Fatima College, speaks about FOBA's many fund raising events and how the funds raised have benefited the school.
TICKETS
Tickets are available online at
www.fatima-events.com
Tickets are also available at the Grey Pocket College Store (222-5616) located in Fatima College