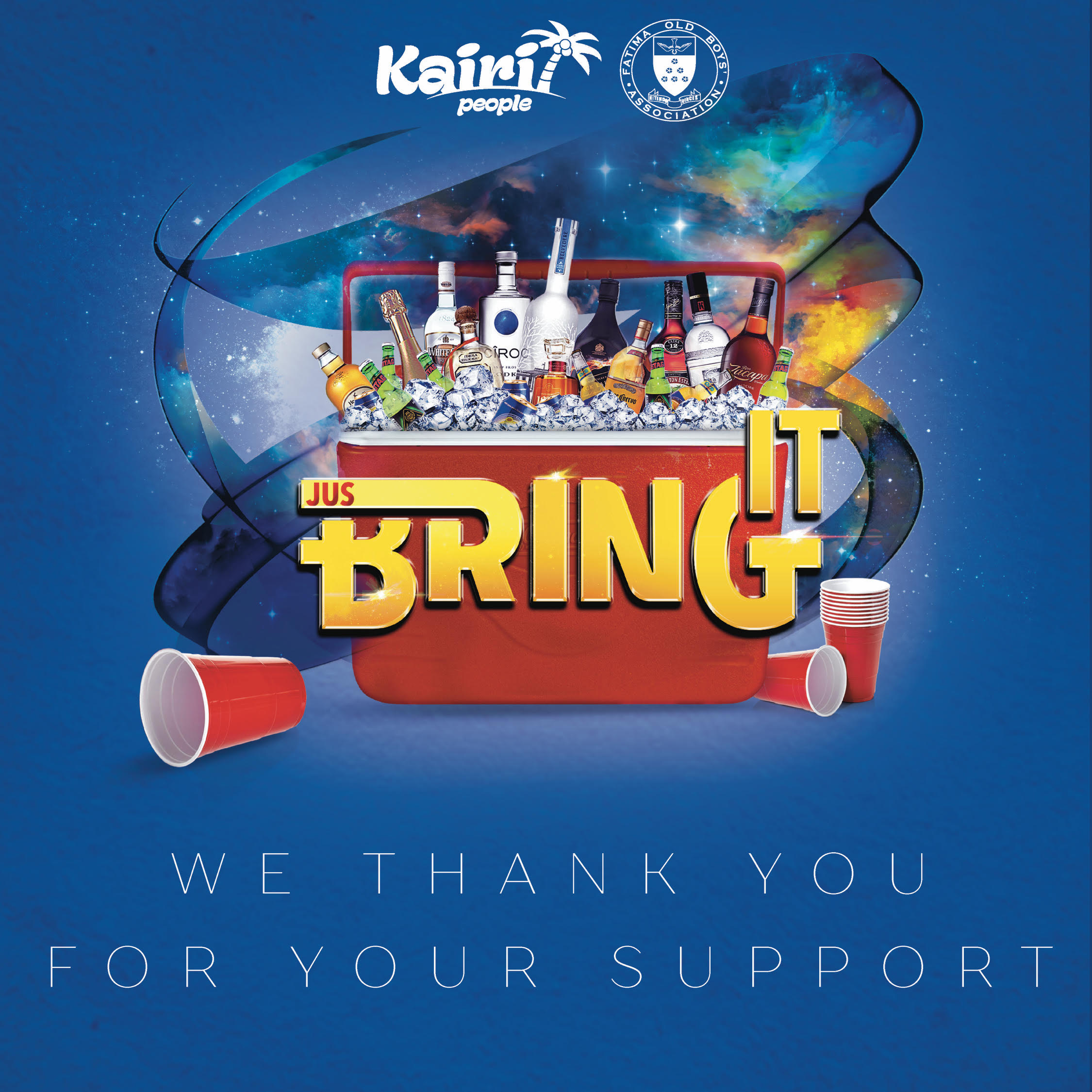 On behalf of the membership of F.O.B.A and Kairi People, we would like to give thanks first and foremost to the Almighty for allowing us to have a second successful edition of the event that we boldly predict will mark the "starting post" for Carnival in Trinidad.
We would like to say thank you to the membership of both committees (Fatima and Kairi People) for working tirelessly to deliver on an event which grew on its awesome promise of last year.
Last, but never least, we cannot begin to say thank you to YOU the loyal patrons who again have answered the calls of F.O.B.A and Kairi People and brought the vibe and energy to turn Jus BRING IT into an instant Carnival Classic……..thank you…thank you…thank you!
From now on when folks ask "when is Carnival?" Just show them the date for Jus BRING IT and tell them …"Carnival begins HERE!"
Next up:
Sat Feb 3rd – FATIMA ALL INCLUSIVE. Tickets available online at www.fatima-events.com, at the Grey Pocket (222-5616), or from FOBA committee members.
Sun Feb 4th – KAIRI PEOPLE DIFFERENT
P.S. As usual, any and all constructive critiquing of the event is welcomed. Feel free to reach out to any F.O.B.A member to do so….thank you again!