Be advised that due to unforeseen circumstances, the 7-a-Side tourney has been postponed to SATURDAY 2ND OCTOBER. Stay tuned for further information.
The 2011 Seven-A-Side football tournament is scheduled for Sunday 11th September at the Fatima College Grounds. The format this year will be different from previous years in that there will only be 2 team categories, Under-40 and Over-40.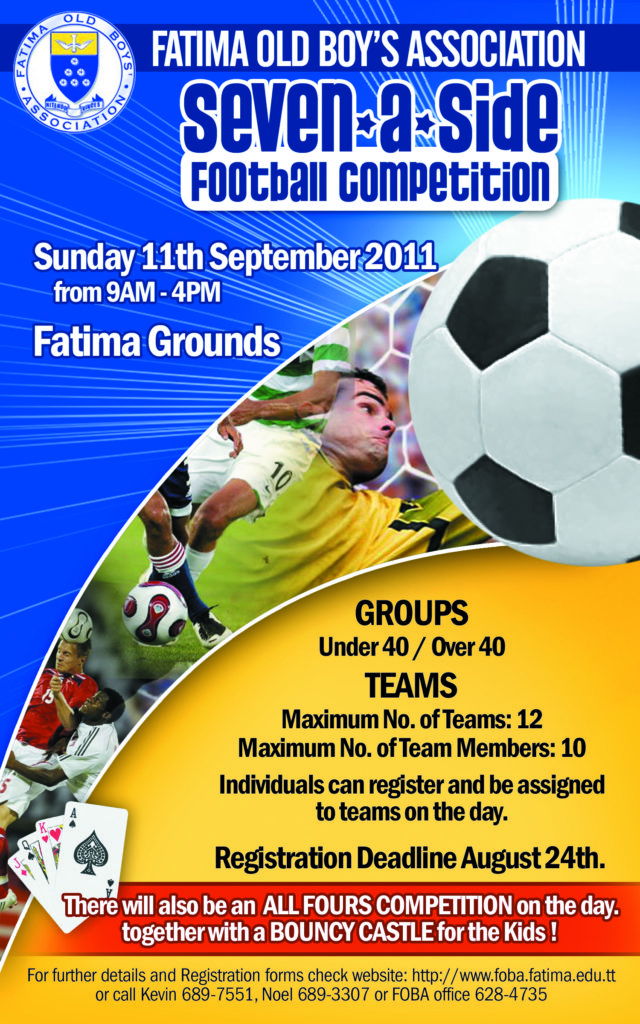 Registration deadline is Wednesday 24th August and further details can be seen on the flyer.
Registration forms are below to be downloaded.
Registration Form – Individual
Completed forms should be submitted to foba@cablenett.net