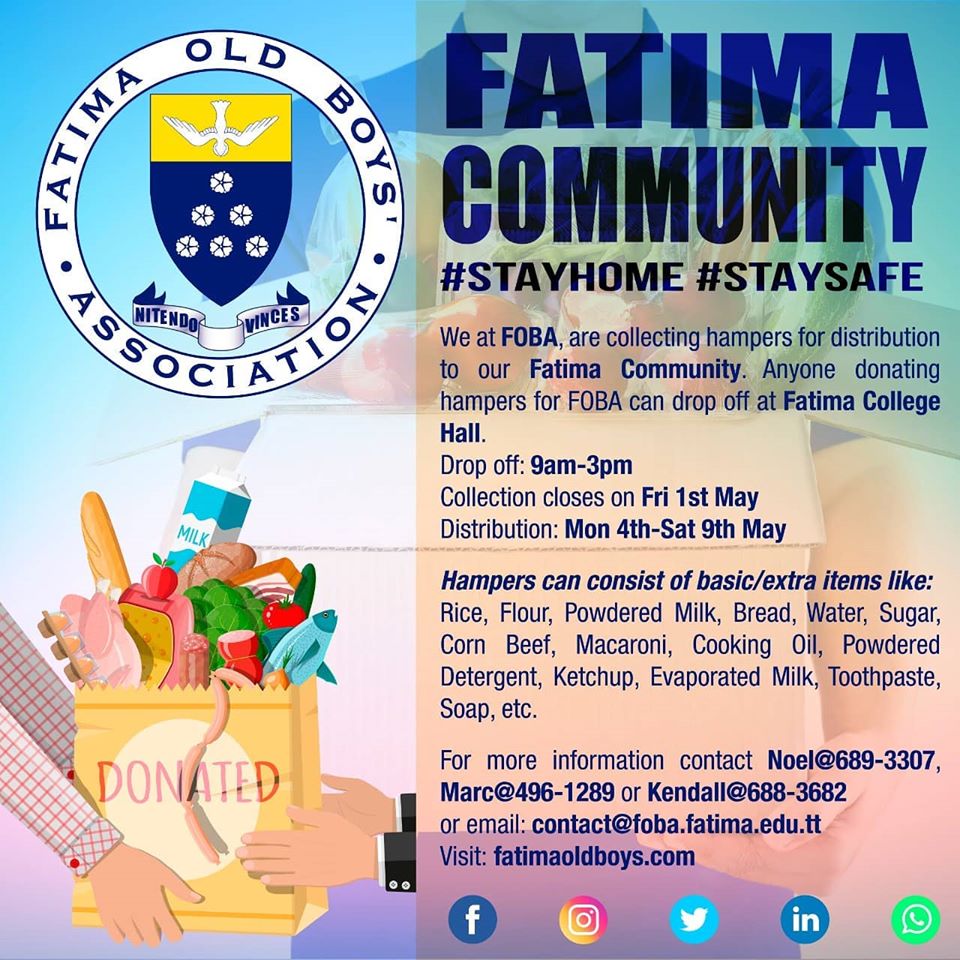 Fatima Community!
In light of the challenges being experienced by our country and around the world with the Covid-19 pandemic and the resulting stay-at-home restrictions, we at FOBA are reaching out to our Fatima Community to assist the less fortunate in our community.
We will be collecting hampers of basic items such as rice, flour, powdered milk, bread, water, sugar, corned beef, macaroni, cooking oil, powdered detergent, ketchup, evaporated milk toothpaste, soap, etc.
Collection begins and ends on the Friday 1st May, 2020. Hampers can be dropped off at the Fatima College Hall between the hours of 9am – 3pm each day this week. 
For further information please contact the following:
Noel @ 689-3307
Marc @ 496-1289
Kendall @ 688-3682
or email us at contact@foba.fatima.edu.tt