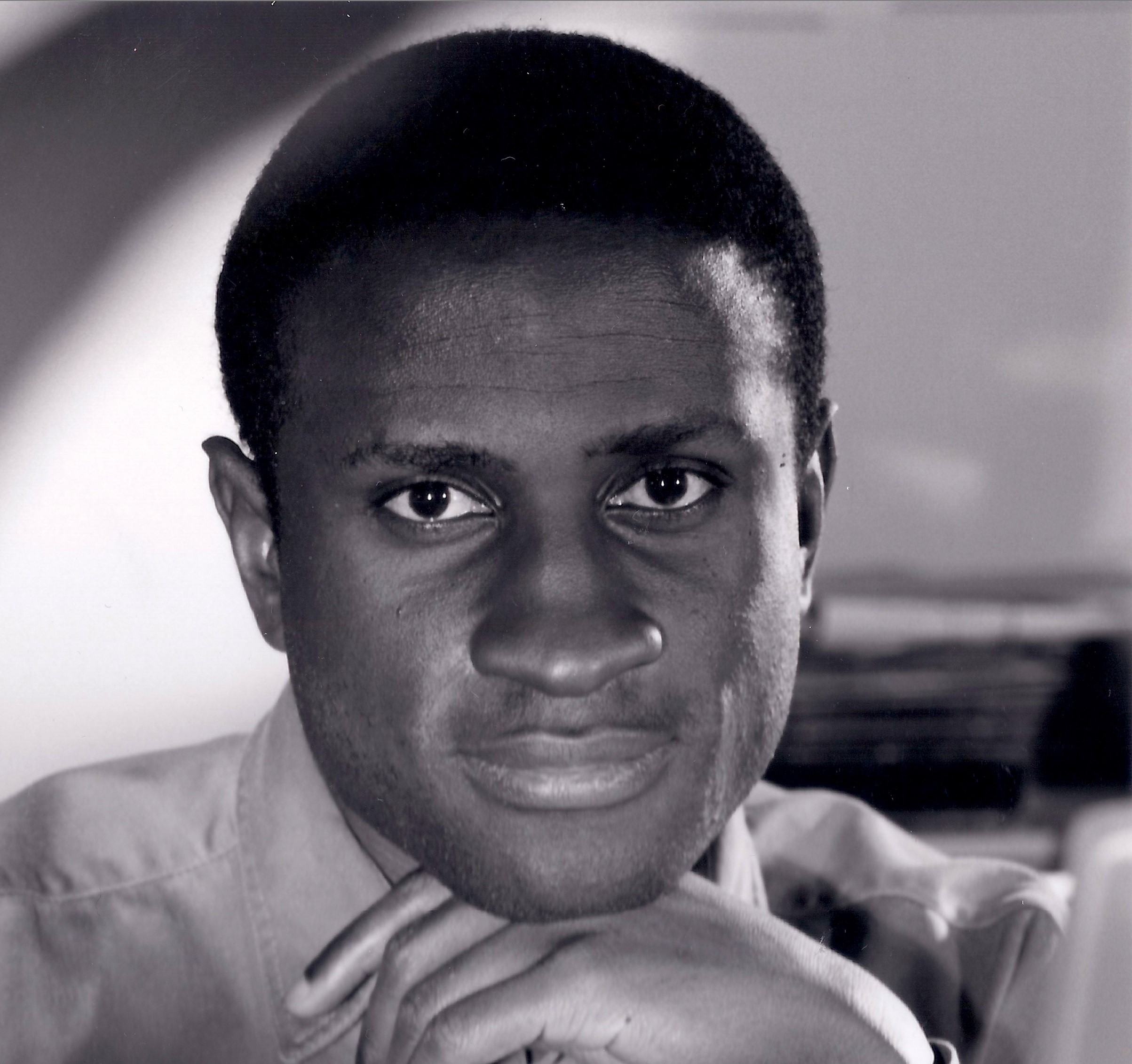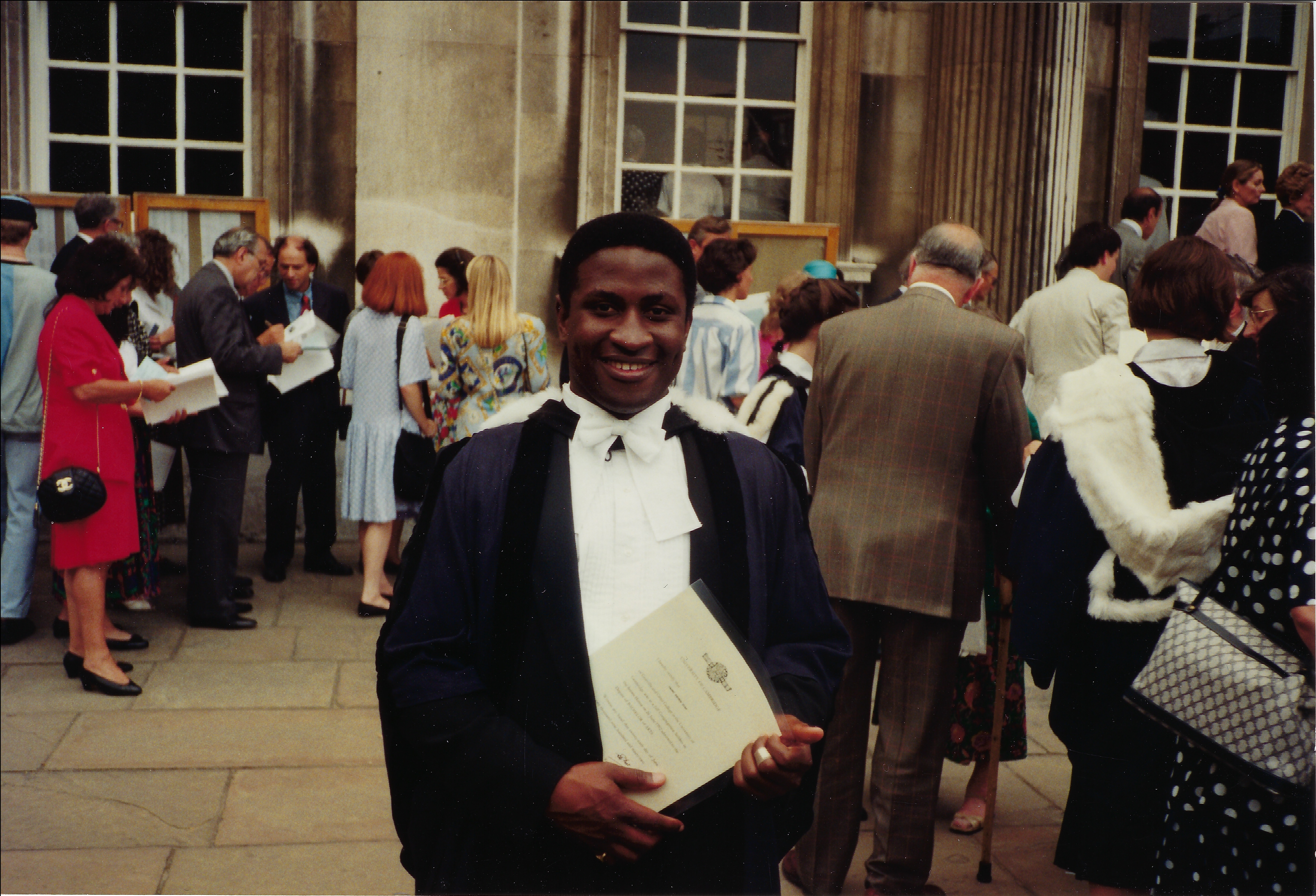 1991: Graduation from Cambridge University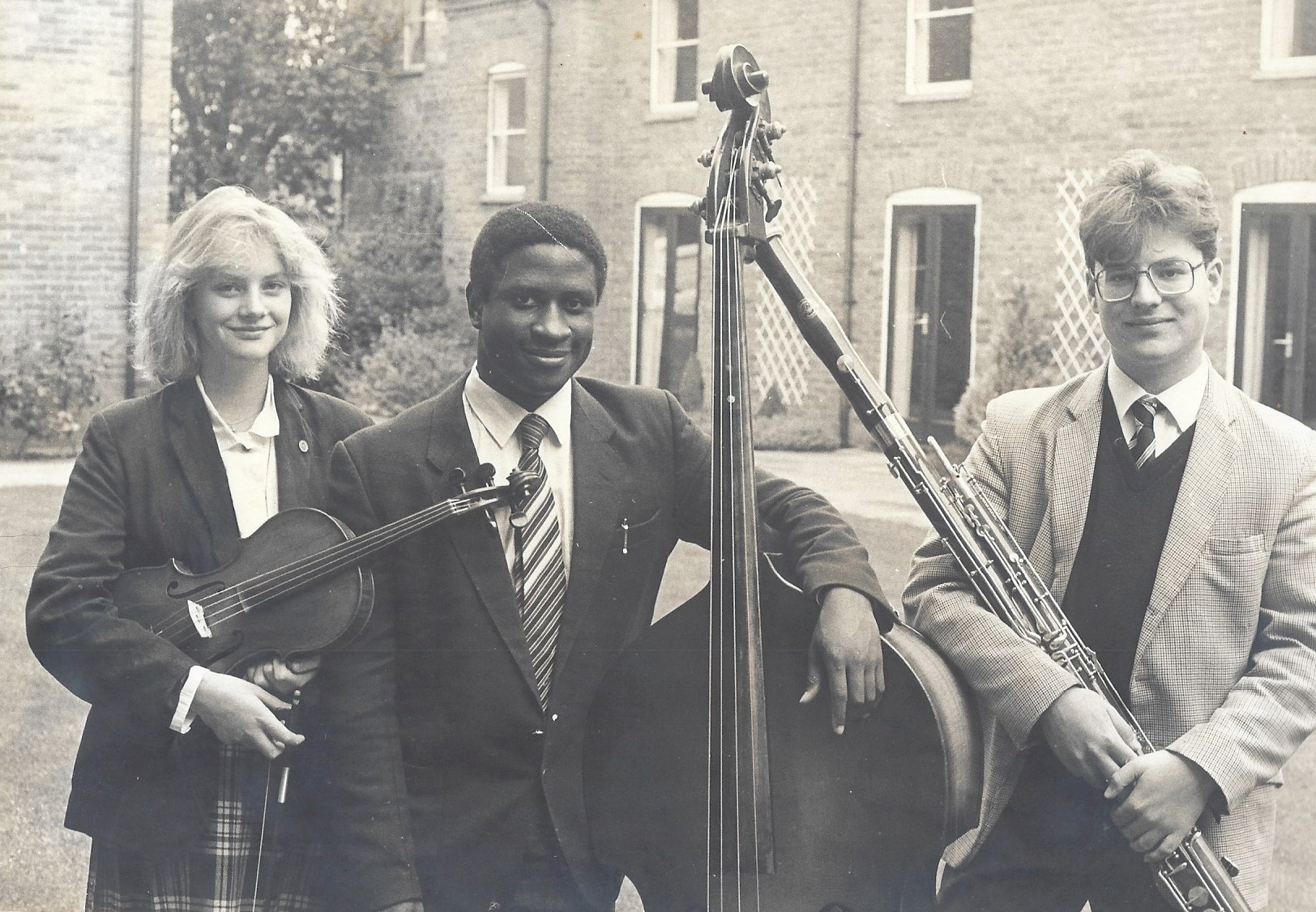 Oakham School 1997: Admission to National Youth Orchestra of Great Britain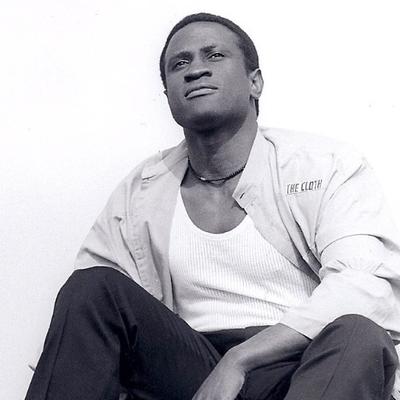 2000: Music director of the Freiburg Opera and Orchestra in Germany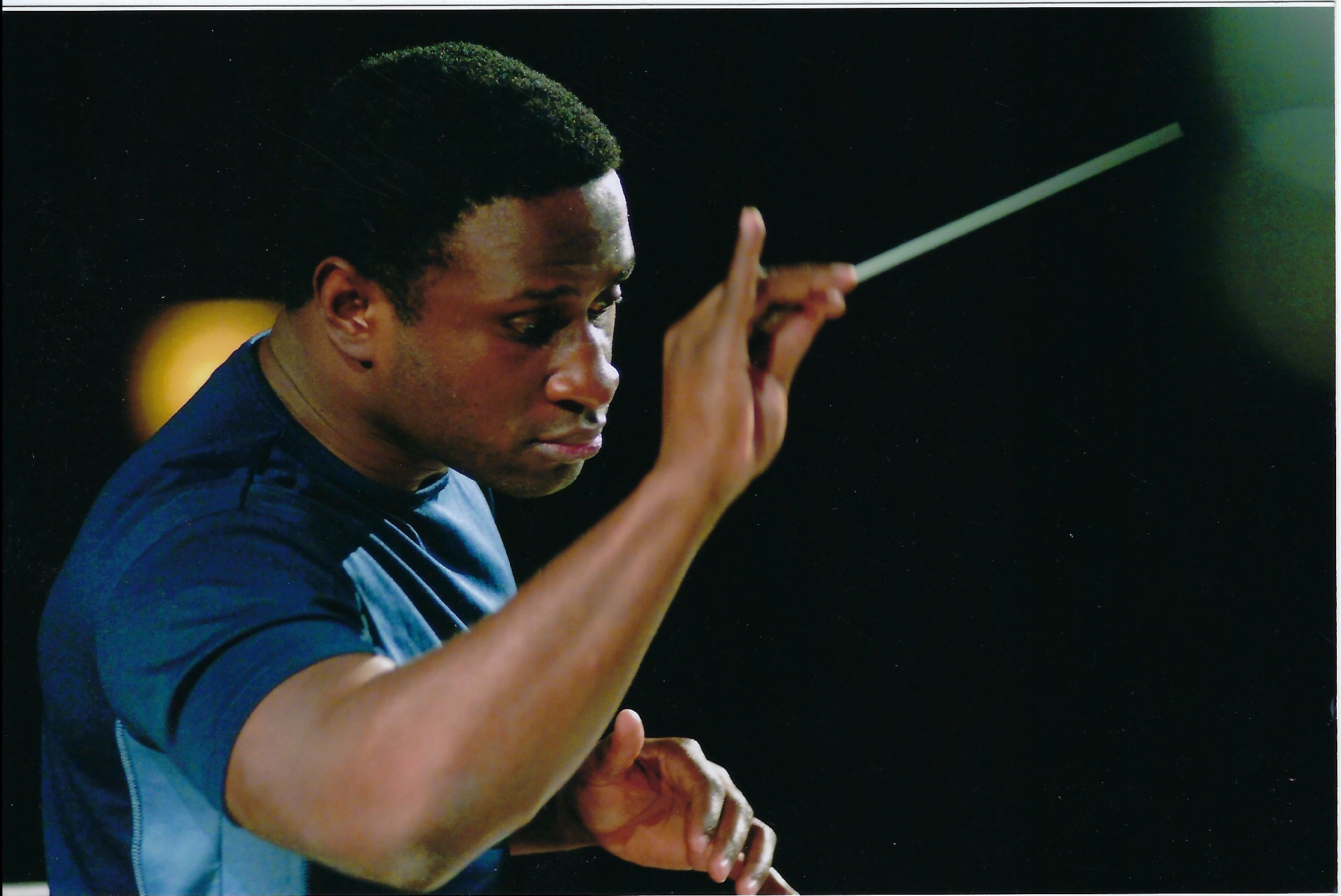 2007: Artistic Director of National Orchestra of Bordeaux, France
The Bordeaux Symphony Orchestra conducted by Kwame Ryan, 2013
Kwame Ryan – Symphonie d'une Vie, 2010
Brief biographical video of Kwame Ryan, the ANSA Caribbean Awards co-Laureatein Arts & Letters, 2017
The Orchestre Philharmonique de Radio France conducted by Kwame Ryan, 2016
Of outstanding Trinidadian pedigree, Kwame Ryan (Fatima Years: 1981-1985) was born in Canada. A Fatima boy up to the age of 14, he left for boarding school in England with the dream of becoming a conductor, paving his path with studies in piano, voice, double bass, and degrees in Musicology at the elite Cambridge University.
Prestigious positions have been his reward for years of refining his craft: General Music Director of Freiburg Opera, Germany; Artistic Director of National Orchestra of Bordeaux, France, and the National Youth Orchestra of France; French National Award for Achievements in the Arts. Guest Conductor of major orchestras in Germany, France, USA, the U.K., Belgium, South Korea, Australia; soon to conduct the celebrated Radio France Philharmonic Orchestra and the Seoul Philharmonic Orchestra.
Ryan gives back to this country what Fatima gave to him by dedicating himself to mentoring young talents at the University of Trinidad and Tobago. He also nurtures young local talent through his Youth Music Exchange (YMX), which affords young Trinbagonian musicians the international exposure they need to follow in his footsteps.
Q: What influenced your choice of Fatima College for Secondary School?
A: My choice was highly unscientific. My best friend from University School was going to Fatima and the idea of going to a new school with at least one good friend was very attractive.  Had I been thinking more holistically, I might have considered other factors!
Q: Tell us about your memories at Fatima – pleasant and/or non-pleasant? Fondest/Strangest memories? Any memorable nicknames?
A: After the cloistered, co-ed environment of University School, arriving at Fatima was quite a shock to the system.  I have since understood that girls have a "civilising" effect on school boys who, left to their own devices can be rather brutal to one another. On day one, I made the mistake of mentioning the origin of my given name and instantly acquired the nickname "Ghana".  It was then soon discovered that I had previously been featured in a television advertisement for a product called Chocomilk, so that my alternative moniker became "Choco"! I was a sensitive boy, and thus an easy target for the more aggressive personalities.  I enjoyed the teachers, but didn't thrive overall because at that time, artistic talent was not recognised or supported in the same way that sporting or academic prowess were.
Q: Which teacher(s) positively impacted your school experience and life the most and which one(s) did you give the most trouble?
A: I was of course drawn to the teachers who allowed me to feel the most complete in terms of my passion for music.  Maurice Brash was teaching French at the time but was also known as an excellent baritone.  Although he never taught me formally, he showed interest in my vocal training, which I appreciated enormously.  Merle Cumberbatch played the piano for choral projects that I mounted with friends and helped us organise rehearsals after school.  She was incredibly generous with her time and advice, and it meant a lot to us for our ambitious theatrical plans to be taken seriously by a member of staff!  I wasn't the trouble-making sort…
 Q: What is the most valuable lesson that you learned at Fatima? How have you applied this in your career?
A: Sometimes one doesn't consciously learn from experiences until they have reached their conclusion. My years at Fatima were difficult because I was unfulfilled artistically.  It was only after I changed to a school that delivered what I had been missing in that area and observed that I was by extension suddenly flourishing in all other areas, that I understood just how complex the ways of the psyche can be. Understanding the asymmetrical nature of motivation and the means to success has been useful to me as an artistic director and pedagogue.
Q: How did Fatima contribute towards making you the man you are today?
A: I was fortunate to have arrived at Fatima along with such personalities as Robert Wickham, Ravi Tewari, Troy Gatcliffe, Philiip Julien and Brian Lara.  It was a highly stimulating community to have been a part of even from the tender age of 11.   We challenged, supported and inspired each other and continue to do so today! 
Q: What advice would you give to the present student crop on maximizing on their opportunity?
A: Make the most of the opportunities offered by a school that brings together a cross-section of the finest minds emerging from the primary school system. Not only during the school years, but also thereafter.
Q: Have you been able to maintain friendships with your classmates since school? Did your Class Year ever have a reunion?
A: Because I left Fatima before O-Levels, I really didn't maintain contact with my Class Year, with one or two notable exceptions.  Only since I've been back in Trinidad have I had the opportunity to attend one or two of the reunions they've organised. It's been great to reconnect after so many years, and still have a good time together.
Q: What do you see as the biggest challenge for the young boys of this era and what can Fatima do to support this?
A: I think the identification of strong personal and professional role-models for young boys in their immediate community remains a challenge, not least because of the brain-drain abroad that naturally ensues from institutions like Fatima College.  I myself am therefore really delighted to have had the opportunity to return home to work at UTT's Academy for the Performing Arts while still maintaining my international network.  This makes it possible for me to support structures like FOBA, which had been previously far more challenging.
Q: Do you have any recommendations to FOBA as to what benefit you would appreciate as an alum?
A: If it doesn't yet exist, I would love to see the creation of a forum within which alums can make presentations to the students (either in a general manner or specific to their professional or personal paths) in order to offer the benefit of their experiences and perspectives on the path from Fatima into the wider world.  A lively Q&A and Exchange platform, perhaps even extending to mentorship, would be interesting to consider.
Q: What is the biggest challenge facing graduating young men of this era? What role can Fatima play in grooming better men for society?
A: I think international network-building at a high level remains a challenge.  I would love to see FOBA working to put its ever-growing network more readily at the disposal of its students and alumni.
Q: You currently conduct worldwide as a freelancer and have been the guest conductor of major orchestras in Germany, France, USA (Baltimore, Dallas, Detroit, Indianapolis, Atlanta, Houston), the U.K., Belgium, Denmark, South Korea and Australia. What challenges, if any, do you face performing in different countries? Any memorable experiences or stories you wish to share with us?
A: Performing in different countries is exciting but challenging in many ways.  Working in Australia,  Korea and South Africa is physically demanding because of the distances involved and the terrible jetlag you suffer when your brain is on Atlantic Standard Time and you don't sleep well on the flights out there.  You're wide awake when everyone else is asleep and entering a comatose state as the sun comes up.  You feel like a vampire!  I also have real trouble on the road because of allergies. I can't eat anything I want—I usually have to travel with a half suitcase of my own food and then have loads of space on the way back for souvenirs!!
Q: Are there any countries/orchestras scheduled to be added to the list in the near future and any on your 'wish list'?
A: I hope to be adding Poland to my list of countries worked in soon, and am looking forward to returning to the Baltimore Symphony Orchestra this autumn after a long absence, as well as to the Philharmonia Orchestra, London, which I really enjoy.
Q: You have received the Victoire de la Musique award (French equivalent to the Grammy Award) for Contemporary Music. Tell us some more about this. 
A: That was a long time ago! It was in 1999, and I was about to become the Music Directorship at Opera Freiburg in the South of Germany.  It was a great honour to receive that award, and 14 years later I was equally honoured to conduct my next orchestra, the National Orchestra of Bordeaux, France, at the 2013 ceremony, broadcast live from our brand new concert hall.
Q: In 2011 you were inducted as an Officer in the Order of Arts and Letters, one of France's highest national honours. Was this something you aspired to or was it unexpected?
A: To be quite honest, I didn't even know the award existed before I won it, and it was totally unexpected.  The ceremony was held at the Salle Pleyel, one of the biggest concert halls in Paris, and the award was made by Frédéric Mitterand, the then Minister of Culture.  I still have a copy of his speech, a certificate and the medal, not to mention the profound honour of having been considered worthy of a rank also held by Terry Gilliam, Tim Burton and Faye Dunaway to name a few.
Q: How has it been, giving back to the local talent at UTT?
A: People often ask me why I've come back to Trinidad after so many years abroad and such varied international experiences. The truth is, I can't imagine anything more worthwhile to be doing with my time than helping to build UTT's Academy for the Performing Arts into the premiere address for performing arts pedagogy in the Caribbean region.  Since I still work all over the world and can sometimes use my contacts to create international opportunities for my students, I feel like I have the best of both worlds. 
Q: Tell us about the YMX Programme—it's origin, current status, and any particular goals for the future.
A: YMX is a Youth Music Exchange Programme linking the musical youth of the Caribbean region with their international peers. It was inspired by my teen experience as a double bassist in the National Youth Orchestra of Great Britain, during which I learned how early interaction with like-minded international peers can accelerate the progress of a young musician. 
It all comes down to inspiration and benchmarking in a safe environment and because not all local kids with musical talent can go abroad to have that experience. YMX either brings it to them, or helps send them abroad for that purpose.  It is also worth mentioning that the exchanges we facilitate are also life-changing for the young musicians from abroad who visit Trinidad and Tobago.  It broadens their cultural and emotional bandwidth in a very subtle way, and I still receive grateful emails from the earliest YMX participants.
Currently in its third year and based at the Academy for the Performing Arts at UTT, YMX has successfully facilitated unforgettable music exchange experiences for over 35 young musicians from seven countries. In 2019 we plan to send the Pan and Percussion Ensembles of the Academy to represent T&T at the Percussive Arts Society International Convention in Indianapolis.
Q: What did it mean to you to be a member of the Fatima 2015 inaugural Hall of Achievement class?
A: It was a real honour, and the ceremony brought home to me how strong the legacy of the school is in many walks of life.  I'm of course particularly pleased to see how well it has developed in the years since I left, and happy if I can be an inspiration for generations of Fatima boys to follow.
Q: Do any family members share your musical interests?
A: Both my parents and my sister love music, but I am the only professional musician far and wide in our genepool.
Q: Any hobbies or interests outside of music? Any guilty pleasures?
A: Hobbies: Yoga, Movies. Guilty pleasures: Cheesecake, video games
Q: Any closing remarks?
A: I'm most grateful to the FOBA for inviting me to do this interview and look forward to collaborating on future projects.