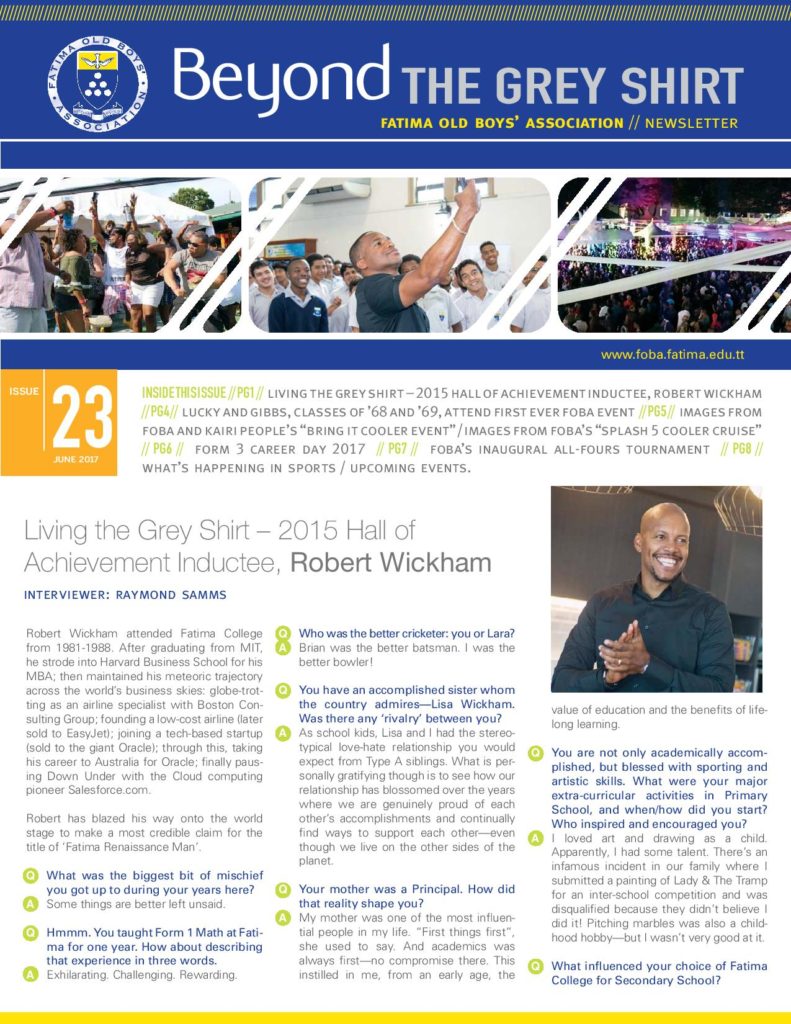 The latest issue of the FOBA Newsletter 'Beyond the Grey Shirt' is out. This interactive edition features direct links to online content. Just click on the picture to download a copy.
Among the featured articles in this issue are:
Living the Grey Shirt with 2015 Hall of Achievement Inductee, Robert Wickham

Lucky and Gibbs, Classes of '68 and '69, attend first ever FOBA event

Images from FOBA and Kairi People's "Bring It" Cooler Event

Images from FOBA's "Splash 5 Cooler Cruise"

Form 3 Career Day 2017

FOBA's Inaugural All-Fours Tournament

What's Happening in Sports
Newsletter issues #1 through 23 are all available for download at the Newsletters page.
If you have your own business and would like to have copies of the newsletter to proudly display in your office or waiting room then please contact the FOBA office to request your FREE copies.