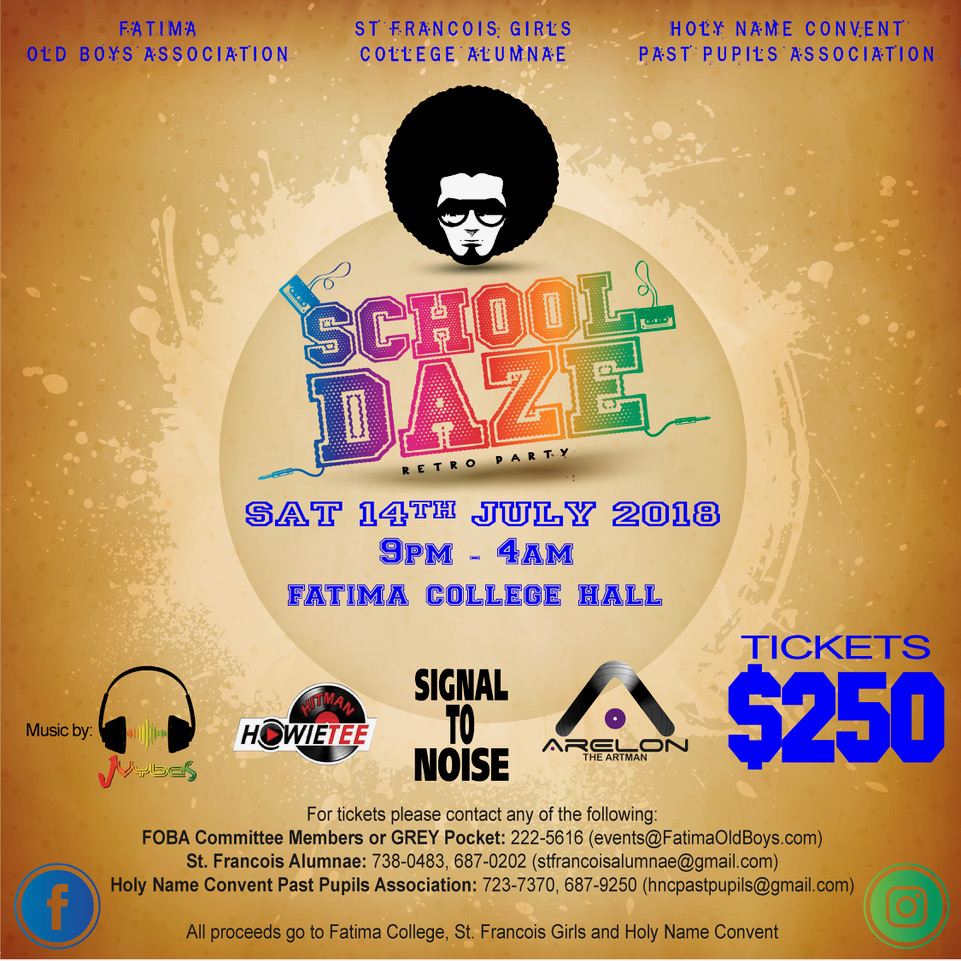 Remember the DAYS when the DANCE was nice? Well we're going BACK AGAIN!!
FATIMA, HOLY NAME CONVENT & ST. FRANCOIS GIRLS ALUMNI are taking you back to those DAYS!!! Come Celebrate our 4th Retro Party…SCHOOL DAZE.
Join us at Fatima College Hall on Saturday 14th July @ 9pm and listen to the nostalgic sounds of DJs: Arelon D' Artman, Signal To Noise, Howie T & JVybes
Ticket price: $250.
Contact any of the following:
– FOBA committee members & The Grey Pocket – 222-5616
– St Francois Girls College Alumni committee members – 738-0483, 687-0202
– Holy Name Convent Past Pupils Association committee members – 723-7370, 687-9250
SCHOOL DAZE… We goin BACK!!