On Saturday 17th September, 2011 a small group of past students will be holding a Reunion in the College School hall.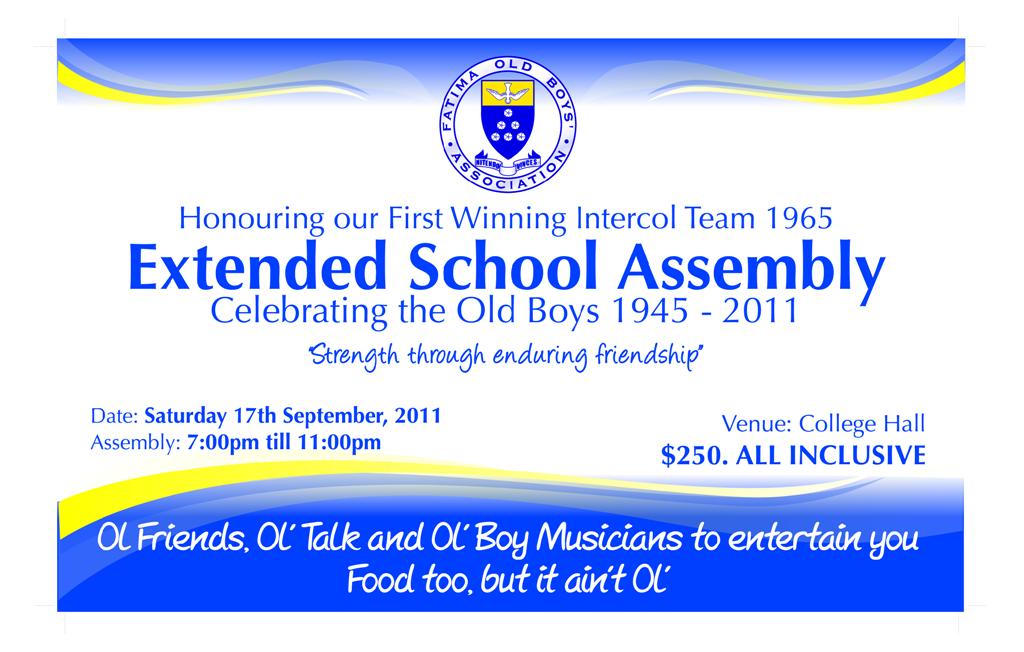 This bi-annual reunion, called 'Extended School Assembly', was first held 2 years ago and this time will be open to ALL past fatima College students. The first Intercol Winners from 1965, which was led by Roger Duprey and included Gally Cummings, will be honoured at the function.
The event time has been changed to 5 pm to 9 pm (due to the curfew hours) and tickets, which cost $250.00 TTD each (All Inclusive), go on sale soon. They will be available from any of the following:
FOBA Office: 628-4735
Anton Marcial: 683-3695
Earl Wilson: 680-3444
Ronald Aqui: 352-0937
Raymond Samms: 685-1989
Click here to hear the ad for this event
This event is not a FUND RAISER but rather a FUN PROVIDER!!!!