After a 2 year hiatus, Fatima Old Boys' Association held its Football 7's Tournament on Sunday 7th September at Fatima College Sports Grounds.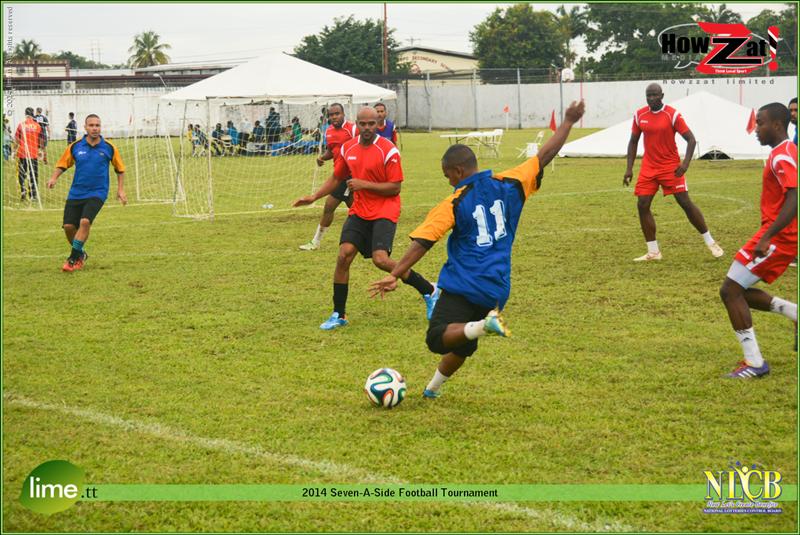 There were 2 team categories: Under 40 and Over 40. Teams competing in the Under 40 were Fatima F.C., O-Four, Stickerz, Scrape-Up, YOBS, D Expendables and an invitational team National Petroleum. Whilst in the Over 40 were Fatima Hockey Vets, Nice_n_Easy and Fatima & Friends.
Alumni such as Sean Ramdoo, Colin Zamore, Ryan Stollmeyer, Roger Koo, Christian Flemming, Lyle Beckles, Maurice Simpson, Shiraz Ali, Keron Kong and Steffan Monteil were names reminiscent of the years gone by. With the camaraderie and love of football, a great time was had by all.
Special Thanks to our sponsors: Carib Beer, Lucozade, Powerade, Dasani, Xtra Foods, Angostura, HowZzat and Lime.tt. And special mention to Richard Piper of All Sport Promotion who managed the games with his referees.
Kudos to FOBA's Events Committee for making this event memorable!
Pictures from the tournament can be viewed on both the FOBA website and on Facebook.
Event Results:
Under 40
1st ~ National Petroleum
2nd ~ Stickerz
3rd ~ Young Old Boys
MVP ~ Richard Ayers (National Petroleum)
Most Goals Scored ~ Young Old Boys
Most Goals Conceeded ~ Fatima F.C.
Over 40
1st ~ Nice n Easy
2nd ~ Fatima Hockey Vets
3rd ~ Fatima and Friends
MVP ~ Roger Macedo (Fatima Hockey Vets)
Most Goals Scored ~ Nice n Easy
Most Goals Conceeded ~ Fatima and Friends