After a more than 2 year hiatus it's finally back….the Seven-A-Side football tournament!!! It is scheduled for Sunday 07 September 2014 at the Fatima College Grounds. There will be 2 team categories, Under-40 and Over-40. Please note that each team will be allowed two (2) players outside the age group as well as a maximum of two (2) non-Fatima players per team.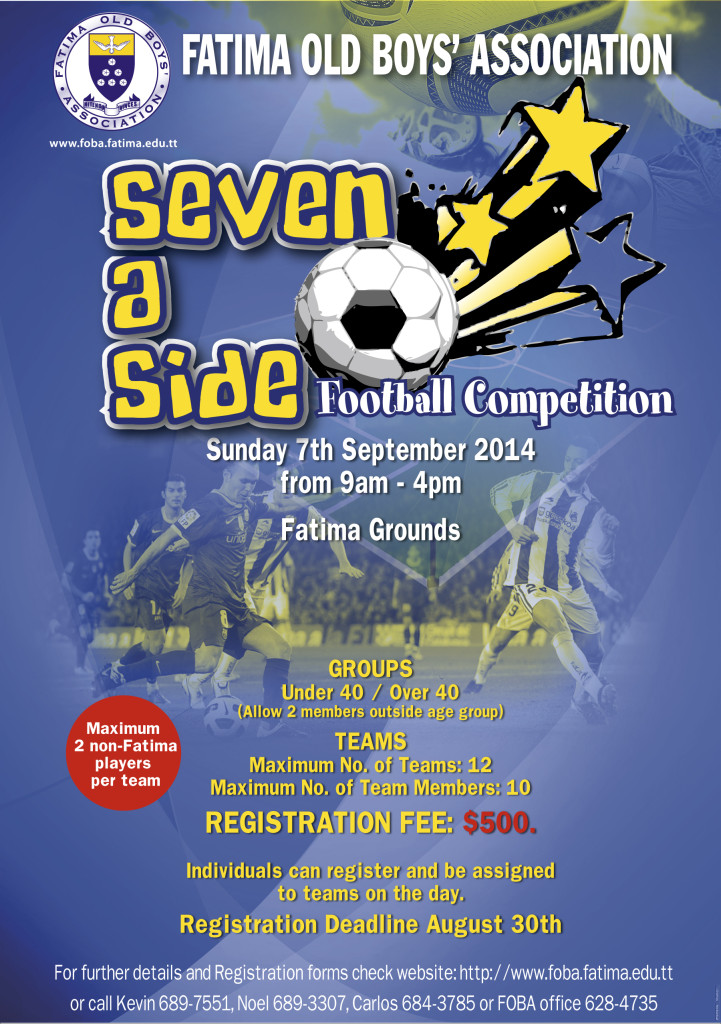 Registration fee is $500 and deadline for registration is Saturday 30 August. 
Registration forms can be downloaded below.
Registration Form – Individual
Completed forms should be submitted to carlos.alb.cedeno@gmail.com or noelaming@gmail.com
See the flyer and contact any of the following for further details:
– Kevin – 689-7551
– Noel – 689-3307
– Carlos – 684-3785
– FOBA Office – 628-4735