#FatimaFoodFest
As a leading Alumni Association, FOBA is in a continuous state of evolution and innovation. For over a decade, our Salt & Pepper Cookout has set the bar to which others aspire. We continue to shake up this event category with our rebranded #FatimaFoodFest!
This scrumptious, newly improved food festival will maintain everything you loved about Salt & Pepper while introducing cook & patron interactivity, stellar entertainment and an open bar!
This year patrons will now judge our cooks to determine best Fatima Alumni Cook and Best Invitational School Team!
#FatimaFoodFest comes off on Saturday 7th October from 7pm to 11pm (dinner served from 7pm to 9pm) and tickets are priced at $350 all inclusive!
Tickets for the event can be purchased at The Grey Pocket College Store at Fatima College or from any FOBA committee member. Call 628-4735 or email
info@fatimaoldboys.com
Entertainment
This year our entertainment lineup consists of a cast of captivating cast of Jazz & World Music artistes including ……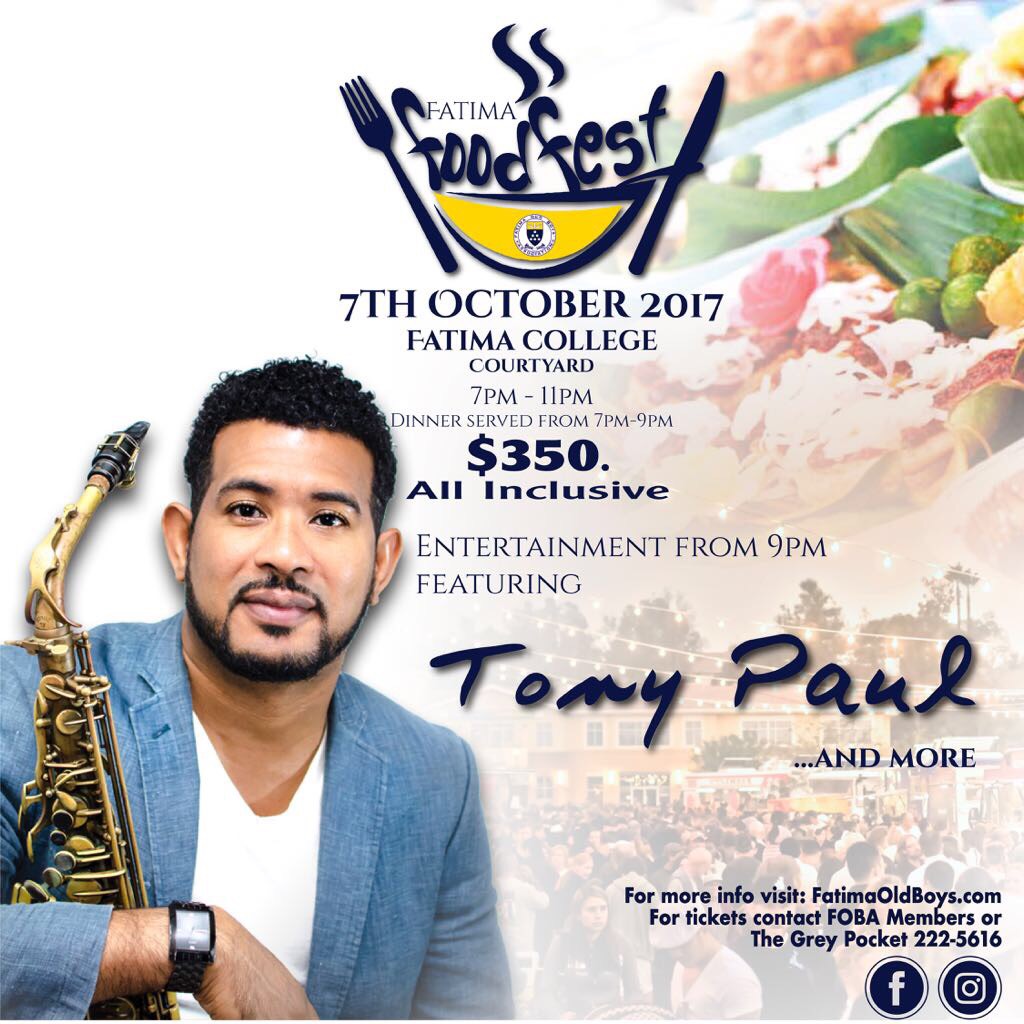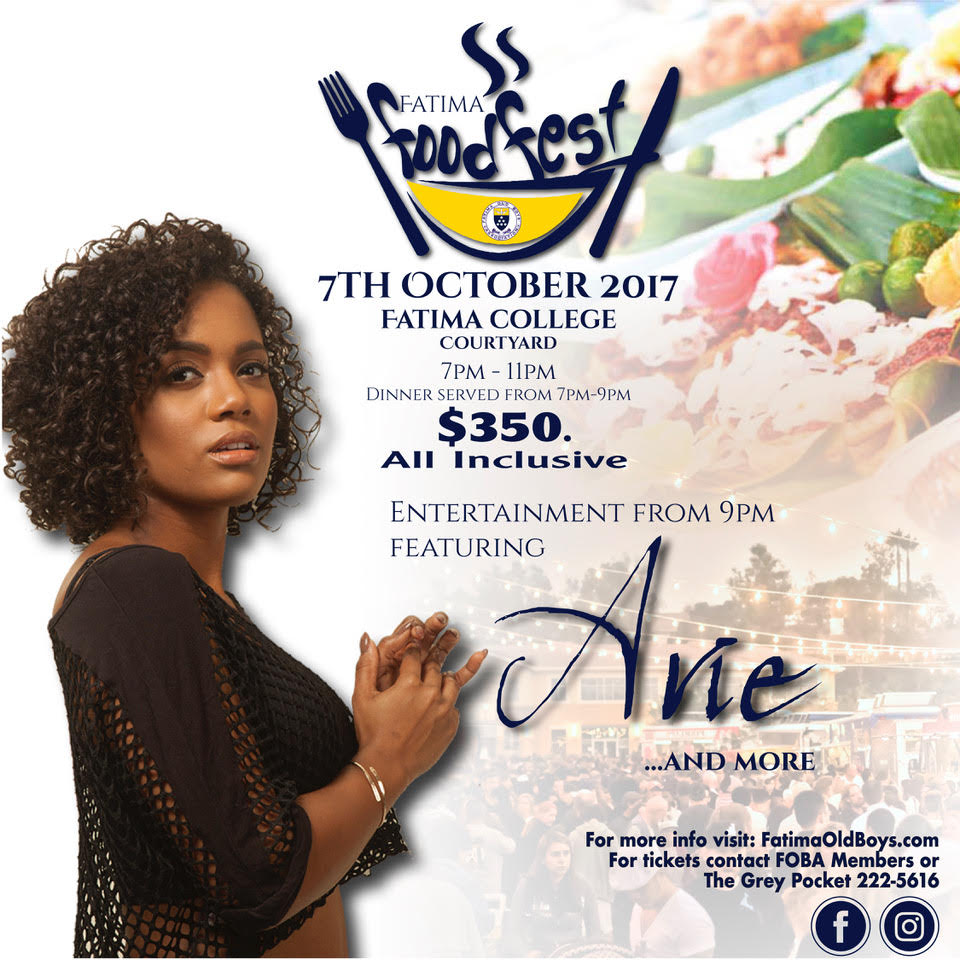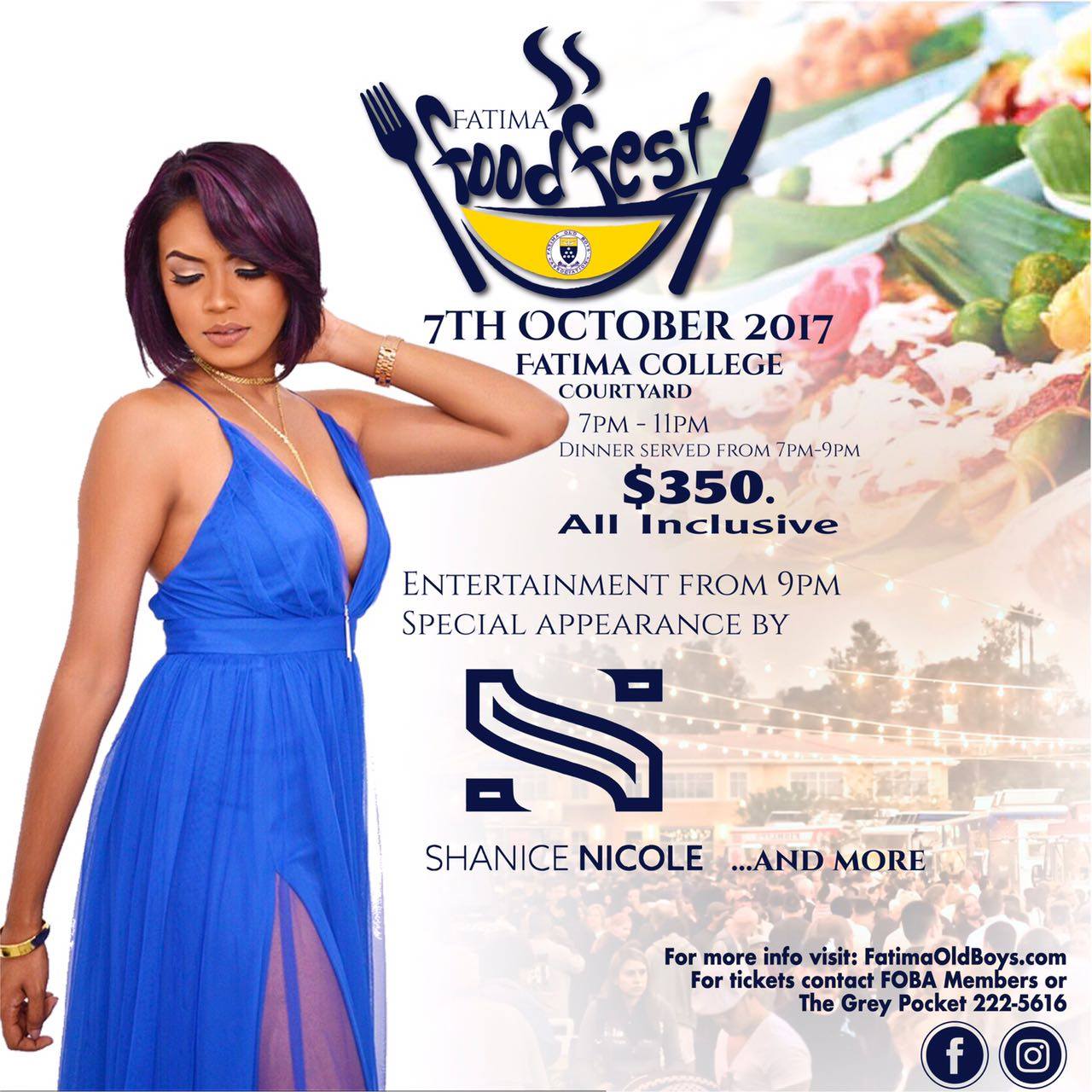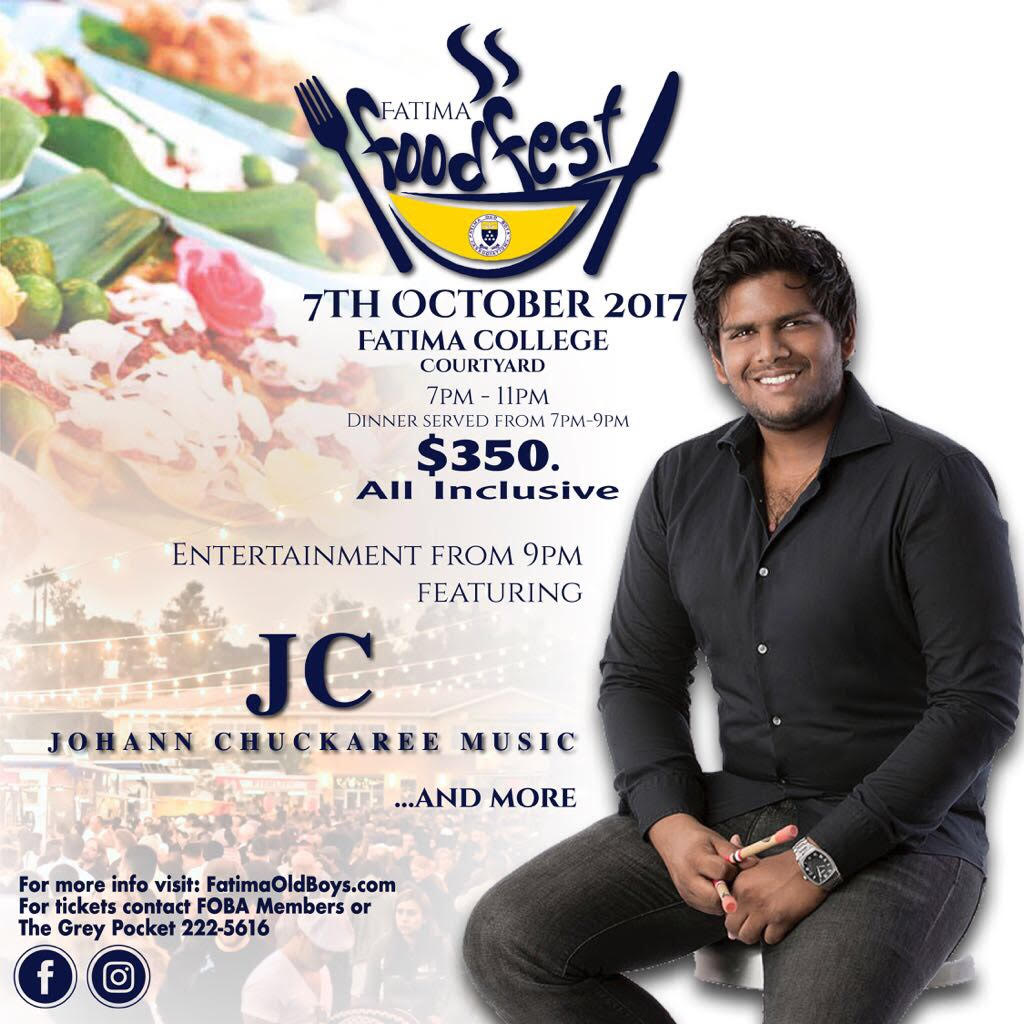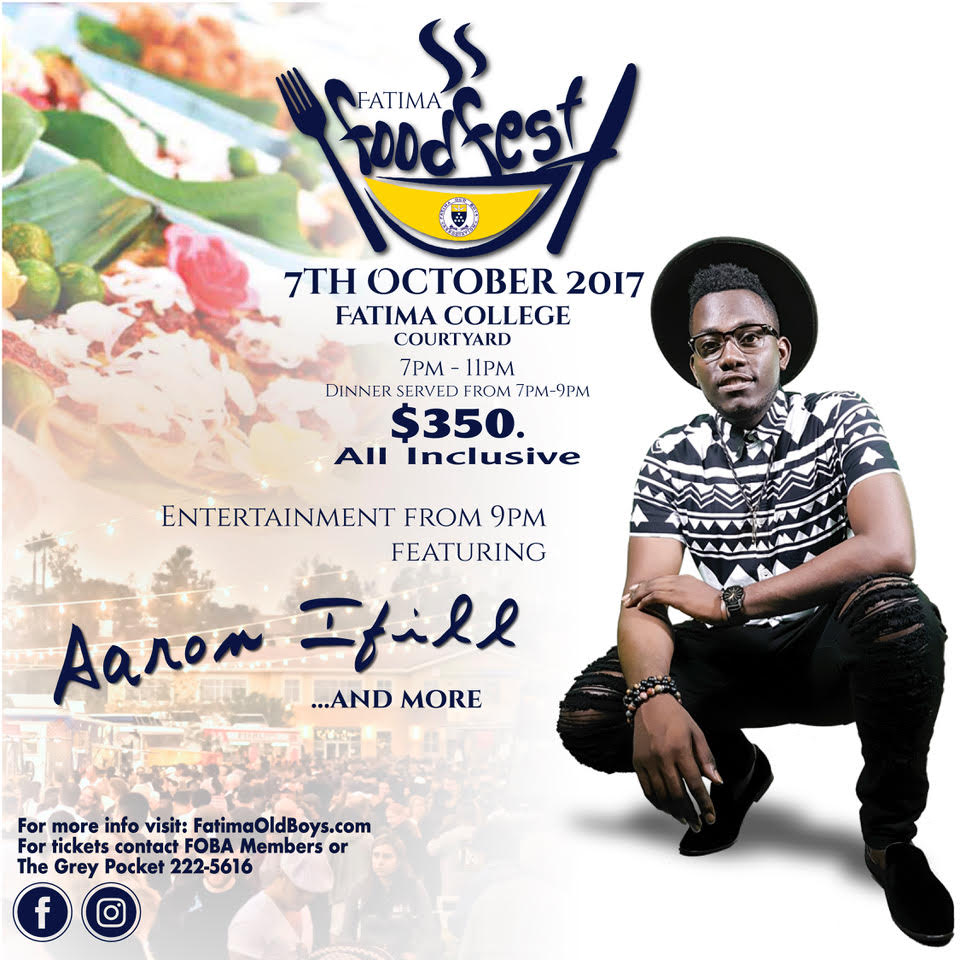 Cooks Wanted!

This year FOBA would like YOU to be a part of this exciting event!
We're seeking cooks who can contribute new, exciting, tasty dishes to help make this charitable event an even greater success! So if yuh have ah real sweet hand and know how to bubble ah pot, come show off yuh skills!
Details are as follows :
• Each cook will be responsible for a meat (chicken, lamb, pork, etc) or fish dish
• Each dish must serve 60 people
• All staples and salads will be provided by FOBA
• All cooks are asked to either sponsor the ingredients for their dishes themselves or have someone else sponsor them
• Cooks are entitled to complimentary entry, meal & drinks