IT IS WITH DEEP REGRET THAT THE FATIMA OLD BOYS ASSOCIATION HAS HAD TO CANCEL THE 65TH ANNIVERSARY CELEBRATIONS  DUE TO POOR RESPONSE TO TICKET SALES. WE APOLOGIZE FOR ANY INCONVENIENCE THAT MAY HAVE BEEN CAUSED BY THIS DEVELOPMENT.
On Friday 26th November FOBA will be having a grand function at the Anchorage Beach Club, Chaguaramas to celebrate Fatima College's 65th Anniversary.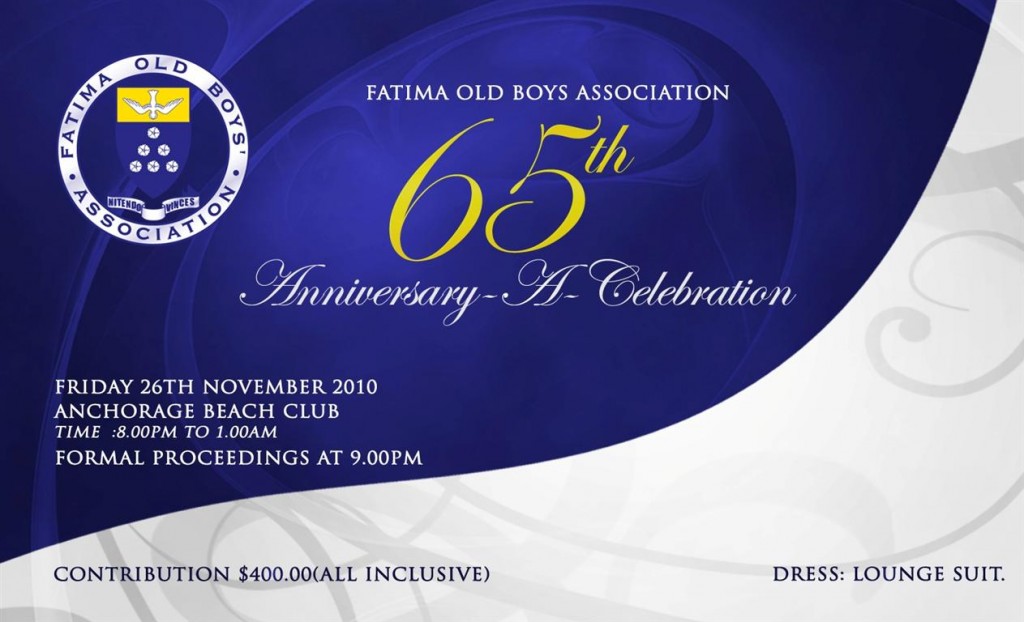 The event runs from 8 pm to 1 am with the Formal Proceedings beginning at 9 pm.
Contribution is $400 per ticket (All Inclusive).
Please note that this event is not limited to only alumni so you are free to bring along a guest such as your wife, girlfriend, significant other.
Dress Code is Lounge Suit.
Tickets are available at the FOBA Office (located at the school), 628-4735.