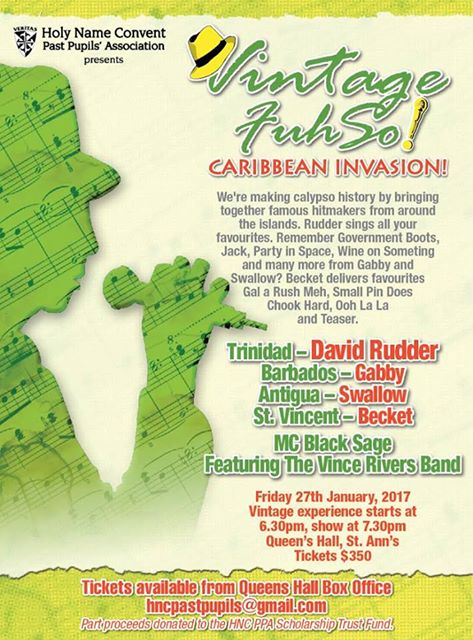 Please support our sister school Holy Name Convent HNC Past Pupils Association with "Vintage Fuh So" on Friday 27th January,v2017
Tickets now available from the The Grey Pocket College Store in Fatima College.
On Monday 23 January ONLY there's a special package price on Vintage Fuh So! tickets:
Buy 3 tickets and get the 4th one half price. That's $306.25 each…A steal of a deal!
Tickets also available at Queen's Hall Box Office, open 10am-6pm.