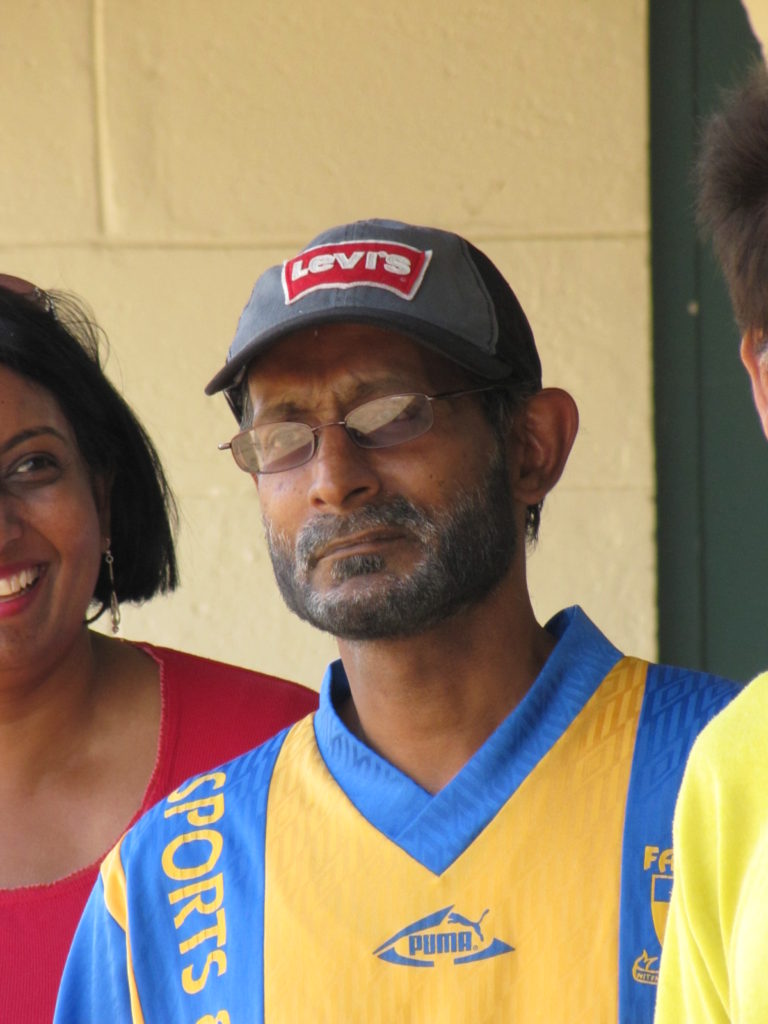 Harry Ramdass taught at Fatima College for almost forty years. He retired on 10th March 2010. He taught several subjects over the years, among them, Geography, Spanish, French, Principles of Business, History, English, Religious Education. He was a disciplinarian and fair with his students and always demanded a hundred per cent from each of them in the classroom or on the field of play.
He assisted in the school's annual Mayfair, Sports and various other school activities. At various times he was the sports administrator. He coached football and cricket at all levels and insisted that those who participated in extra curricular activities get their priorities right – their studies always came first. In fact, he held compulsory study sessions (1 ½ hours) on practice days. Those who did not attend these sessions were not allowed to take part in practice or participate in games.
Although he coached from Form One to Form Six, his preference, however, was the "Giants" (the under -14 teams), and it was in these areas that Fatima produced many memorable and talented football and cricket teams. He readily admitted that he had the distinct privilege to learn and coach alongside some great coaches – Kenny Roberts, Anthony Piper, Tony Gouveia, Alvin Corneal, Clive Pantin, to mention a few. He always gave 100% and more and expected no less from his charges: needless to say that almost invariably he got them all to excel.
His services over the years as teacher, mentor, friend, coach, etc , will sorely be missed. We wish that as he embarks on his 'new life' it will be as fulfilling and rewarding as those wonderful years he spent at his alma mater. We anxiously await his return as teacher or coach or both!