FOBA will be having their first ever Old Years Party on Saturday 31st December 2011 at the College Hall. Tickets are TT $500 per person inclusive of a sumptuous Trini menu with champagne and other premium drinks. The party is from 9 pm to 4 am and features live entertainment including the big band Dil-E-Nadan.
There will be a special mas in the chapel at 9 pm for those interested.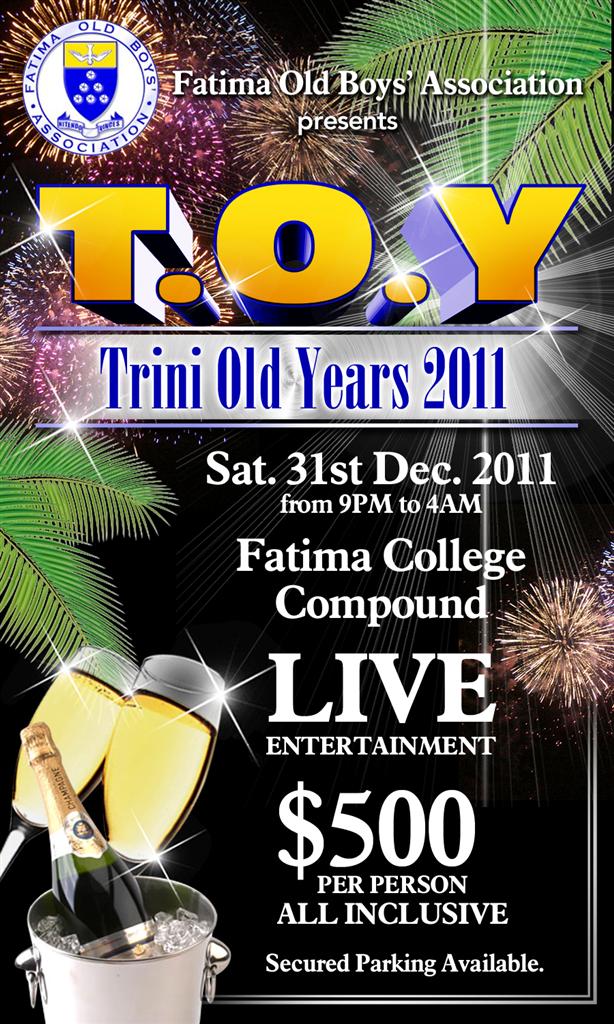 Tickets are available from any of the following and of course wives, significant others, family members and friends are more than welcome.
Barry Davis
Stafford Yorke
Noel Aming
Graeme Ottley
Dwight Andrews
Ruthven Thompson
George Lee Shee
Afiba Gill
Hayden Alexander
Kenny Young
Kevin Crosby
Newman George
Raymond Samms
Roger D'Abadie
Keith Simpson
Kurtis Rudd
For more details please feel free to contact Dwight Andrews (782-9465), Noel Aming (689-3307), Kevin Crosby (689-7551) or Graeme Ottley (685-8080, grimyrily@gmail.com)