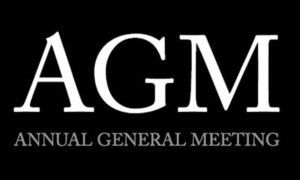 We are pleased to congratulate the following Officers who were elected at the recent AGM.
Executive
Mr. Dwight Andrews – President (Unopposed)
Mr. Mitchell De Silva – Treasurer (Unopposed)
Mr. Hayden Alexander – Asst. Secretary (Unopposed)
Ordinary Members
Mr. Kevin Crosby
Mr. Newman George
Mr. Trevor Delandro
Mr. Rene de Gannes
Mr. Rawle Annandsingh
Sub-Committee Chairmen
Mr. Colin Darmanie – Alumni
Mr. Kent Jeary – Sponsorship
Mr. Clint Frederick – Events
Mr. Jason Aguiton – Recognition and Benefits
The President's Report for the period 2012 to 2013 can be viewed here.