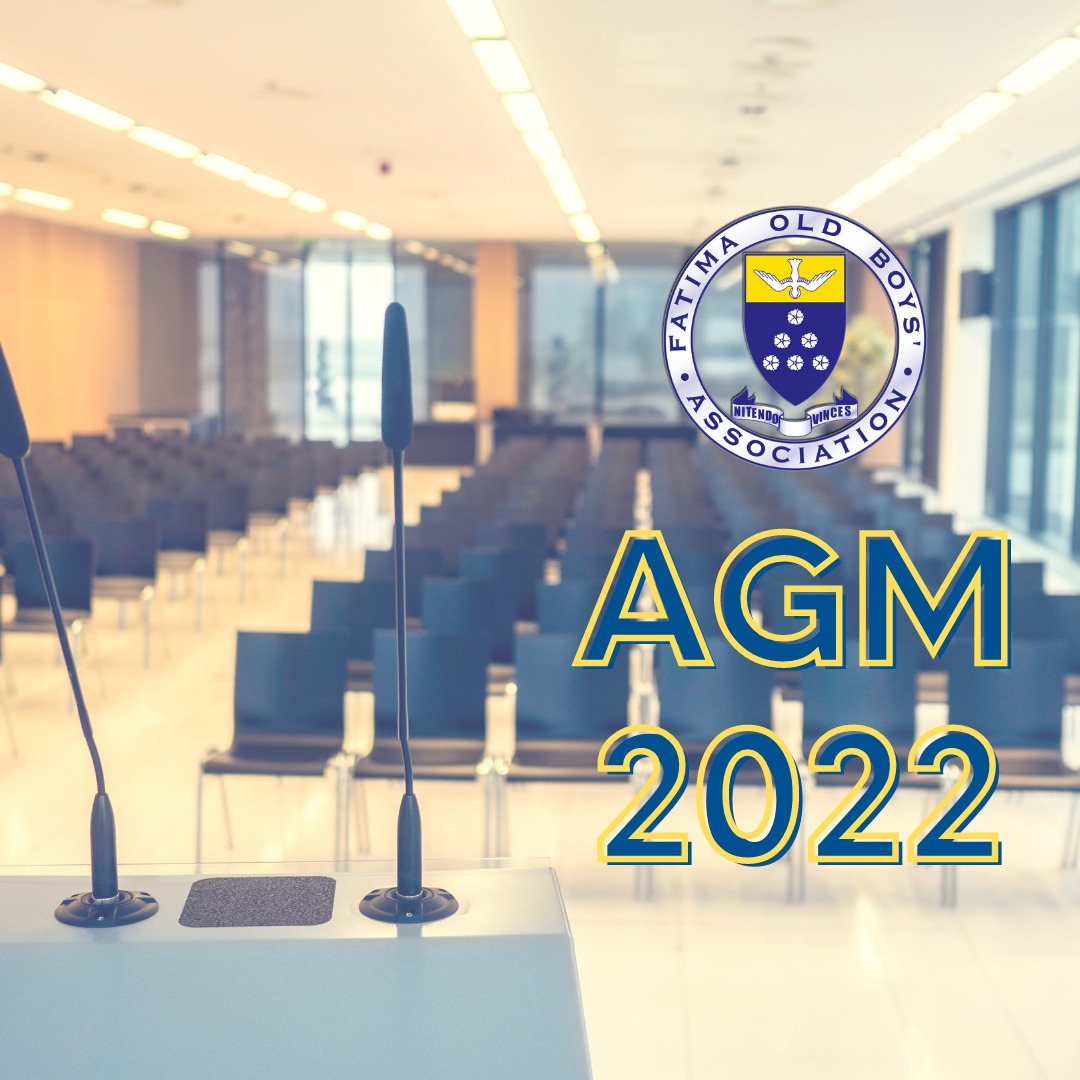 The Fatima Old Boys Association 2022 AGM will be held on the school compound, THURSDAY 23RD JUNE AT 5:00 PM.
AGENDA
1. Call to Order
2. Opening Prayer
3. Adoption of Minutes AGM 2019
4. Principal's Report
5. President's Report
6. Treasurer's Report
7. Matters Arising out of Reports
8. Motions
9. Elections of Officers
10. Other Matters Arising
Note that all past pupils of Fatima College are Ordinary Members of the Association and are therefore eligible to vote and run for a position.
Details on the roles of each subcommittee can be viewed here.  
If you would like to help in any sub-committees or voice your concerns/interests, you're more than welcome to come to the meeting.
For further information or any other queries, please call the FOBA office, at 628-4735