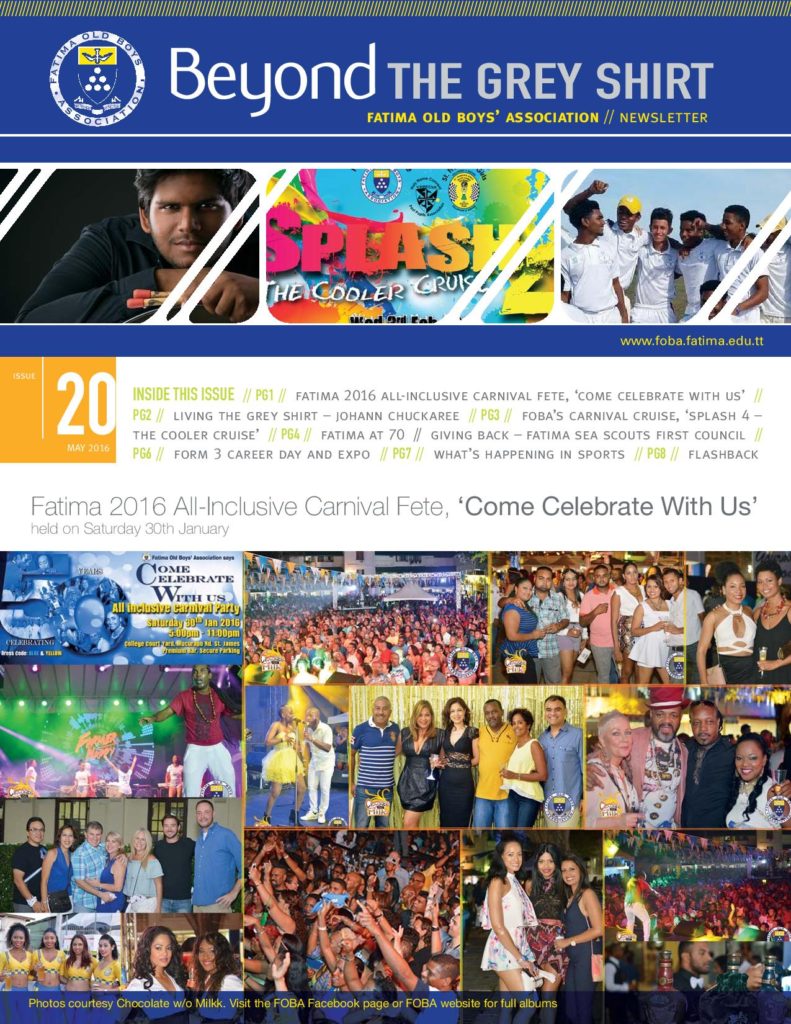 The latest issue of the FOBA Newsletter 'Beyond the Grey Shirt' is out. This interactive edition features direct links to online content. Just click on the picture to download a copy. 
Among the featured articles in this issue are:
Images from the Fatima 2016 All-Inclusive Carnival Fete, "Come Celebrate With Us"

Living the Grey Shirt with Johann Chuckaree


Images from FOBA's Carnival Cruise, "Splash 4 – The Cooler Cruise"

Fatima at 70 – By Glen Roach

Giving Back – Fatima Sea Scouts New Council

Form 3 Career Day and Expo 2016

What's Happening in Sports
Flashback
Newsletter issues #1 through 20 are all available for download at the Newsletters page.
If you have your own business and would like to have copies of the newsletter to proudly display in your office or waiting room then please contact the FOBA office to request your FREE copies.