On Saturday 13th March 2010 the Fatima Cricket Club held an all day tribute to Harry Ramdass at the Fatima College Grounds.  The format was a round robin 10/10 cricket tournament featuring 5 teams; Rum XI (Miguel Paty); Beer XI (Gregory Davis); the Fatima Cricket Club; the Pavillion XI; and a Fatima Vintage Harry Ramdass' 11.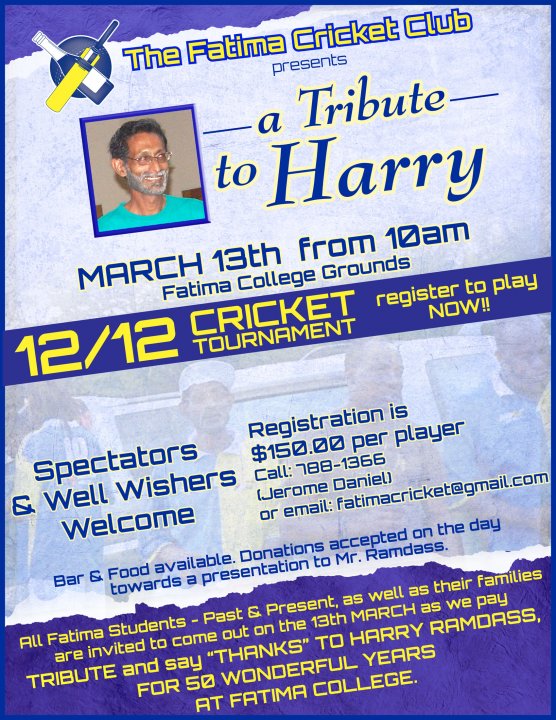 Mr. Ramdass was retiring from teaching at Fatima College after a 50 year association with the college (he entered Fatima as a student at the age of 10) and this tribute was seen as the perfect opportunity for all those who played cricket and football at Fatima to pay tribute and say thanks. Even those who did not play sports but were taught by Harry showed up to congratulate him upon his retirement as he remained an important figure in all of their lives.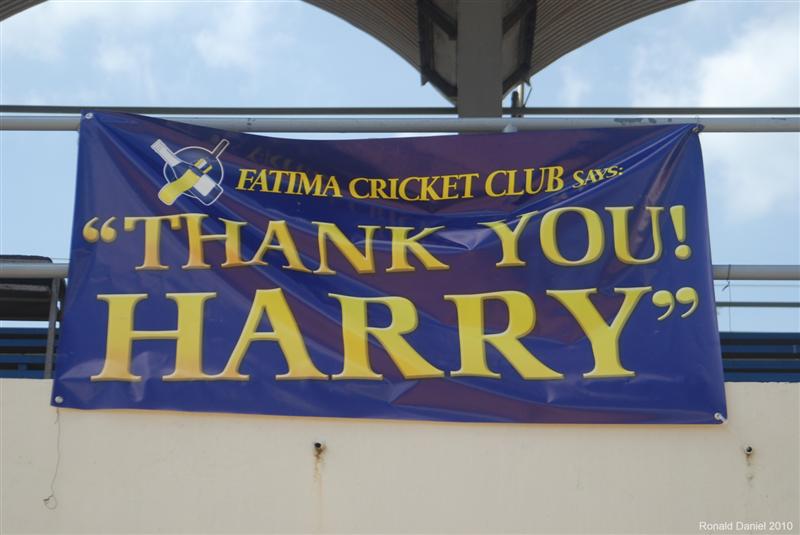 Harry's dedication and commitment to Fatima College and its students is legendary and he will be sorely missed.
Pictures from the day's events can be viewed here.